Coldplay Debuts Piano-Led Ballad 'Everyday Life' On 'SNL': Watch
By Katrina Nattress
November 3, 2019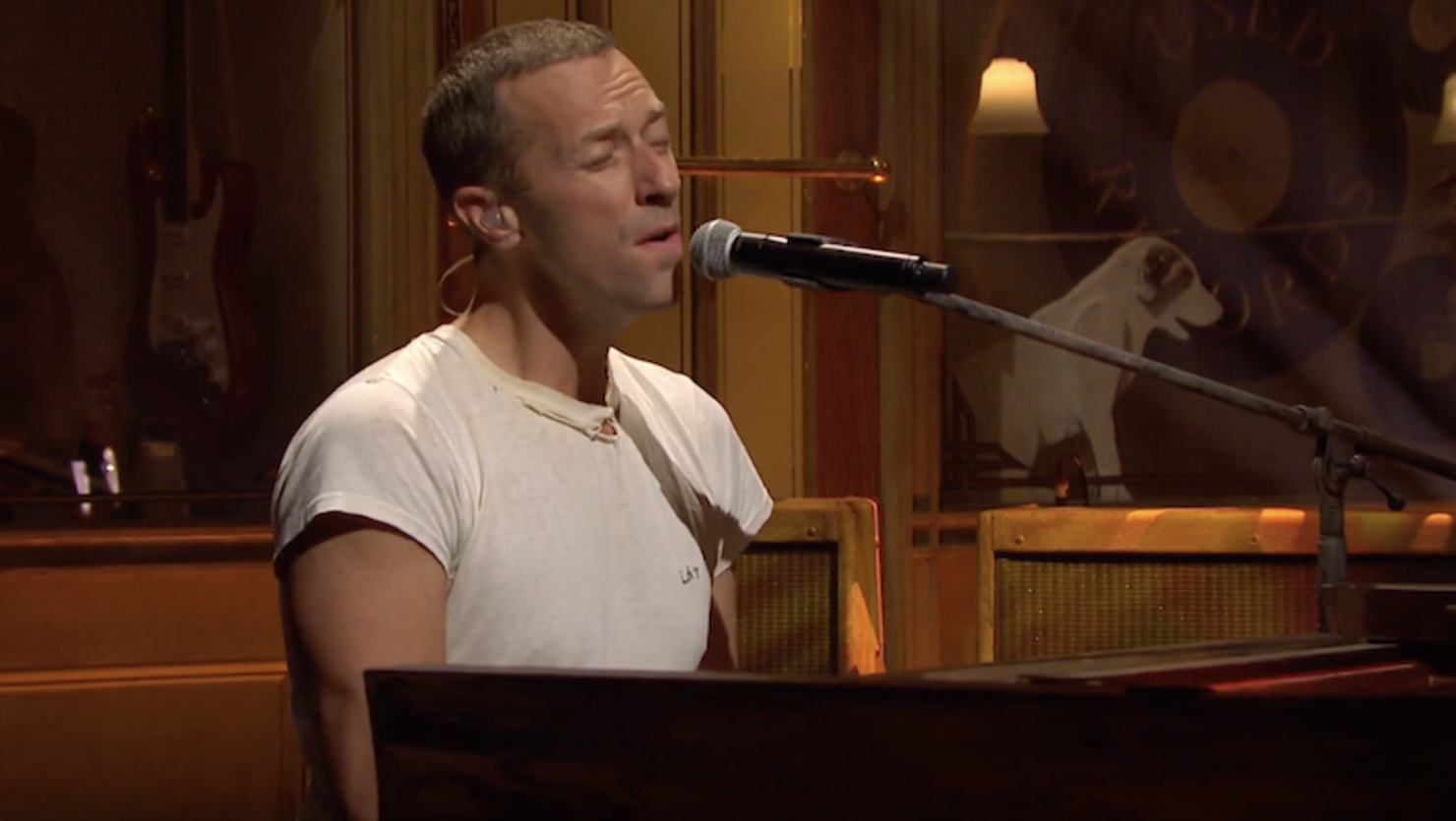 Coldplay hit the Saturday Night Live stage this weekend to debut "Everyday Life," the title track off their upcoming eighth studio album. The piano-led ballad shows the softer side of the band's new material and seems to be a personal track for frontman Chris Martin, who delivered the delicate song with his eyes closed tight.
The intimate performance followed a lively, charismatic rendition of "Orphans," one of two tracks Coldplay premiered last week — they also shared a song called "Arabesque." Everyday Life is slated for a November 22 release. Watch Coldplay perform "Everyday Life" and "Orphans" on SNL below.
During a recent interview with BBC 1, Martin described the new album. "It's all about just being human," he explained. "Every day is great and every day is terrible…It just feels kind of free. There's so much life bursting out on the planet."
Everyday Life is a double album split into two sections, "Sunrise" and "Sunset." Check out the tracklist below.
Everyday Life Tracklist
Sunrise:
01 Sunrise
02 Church
03 Trouble in Town
04 BrokEn
05 Daddy
06 WOTW / POTP
07 Arabesque
08 When I Need a Friend
Sunset:
01 Guns
02 Orphans
03 Èkó
04 Cry Cry Cry
05 Old Friends
06 بني آدم
07 Champion of the World
08 Everyday Life
Photo: YouTu