Dave Matthews Says 2020 Crop Of Rock Hall of Fame Nominees "Makes No Sense"
By Andrew Magnotta @AndrewMagnotta
November 4, 2019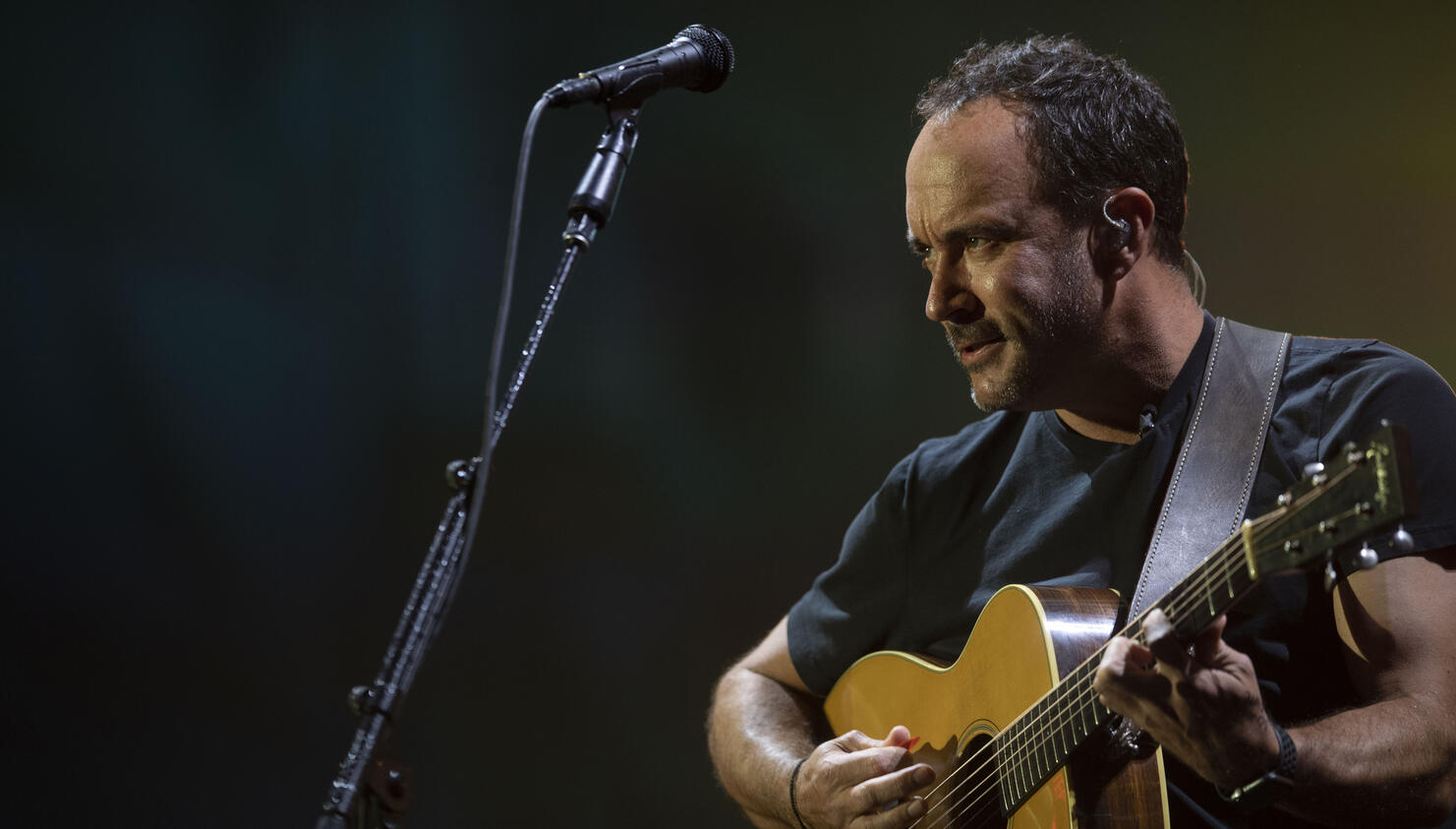 Last month's news that the Dave Matthews Band has been nominated for induction into the Rock and Roll Hall of Fame surprised and flattered the band's namesake.
DMB, one of the 10 highest-earning musical acts in history, was nominated during its first year of eligibility.
Matthews himself told Billboard in a recent interview that he didn't see the distinction coming, and it's blowing his mind to be in the same company as Judas Priest, Motörhead, Soundgarden, Whitney Houston, Chaka Khan, the Notorious B.I.G. and more.
The nomination has prompted the singer-songwriter to question what it even is to be "rock and roll."
"I'm not sure that [Motörhead's] Lemmy Kilmister ever heard of Notorious B.I.G., and I'm not sure if the Notorious B.I.G. ever heard of Lemmy," Matthews mused, "but maybe that's what rock 'n' roll is... people falling out of their world or getting out of their world and getting in front of everybody and doing something that seems impossible and getting noticed for it."
And while that's as good a description as any for the Rock and Roll Hall of Fame's eclectic ranks, the front man still isn't sure what it all means.
"I feel like I don't belong, but I'm pretty happy to be included...in a pretty outrageous lineup of people," he continued. "If I'm gonna be in a category of people getting into the Rock and Roll Hall of Fame, it's good to be included in one that makes no sense."
He clarified that he was "very happy" to be nominated; contextualizing it has been "overwhelming," however.
"I do feel undeserving and flattered as well by the whole thing, and I think the whole band does, too," he said. "We all reached out to each other to say, 'How bizarre is this?'"
Matthews also addressed the potential for an "awkward" moment with former violinist Boyd Tinsley, who parted ways with the band almost two years ago following sexual misconduct allegations.
"I hope that we're all old enough to let it go," Matthews said.
Photo: Getty Images