Flea Says He Took Lots Of "Wild And Entertaining" Stories Out Of His Memoir
By Andrew Magnotta @AndrewMagnotta
November 7, 2019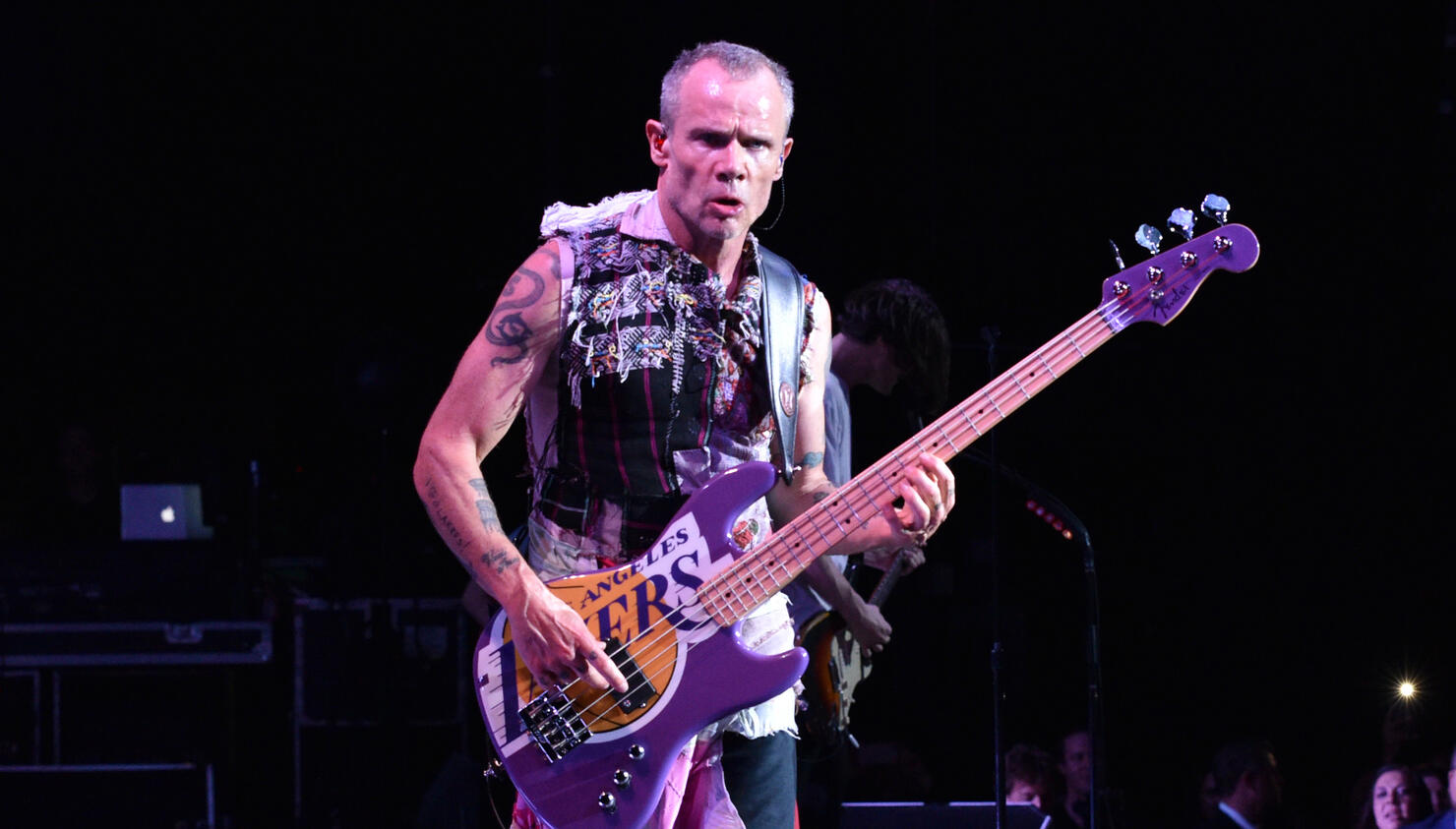 Flea says he was so careful to not let his memoir be overshadowed by "shock value" that he clipped a lot of the juiciest details from the book.
After announcing plans to do the book in 2014, the Red Hot Chili Peppers bassist took the better part of four years crafting Acid for the Children. He was determined the 400-page tome would not be "another rockstar book."
In a recent interview with Forbes, Flea explained that he wanted his memoir to be "completely honest." To that end, he realized that many of the most "wild and entertaining" stories he has to tell are not necessarily the most crucial to who he is as a person.
"...I realized I have this in for shock value," he said. "And I don't want to go for shock value just for shock value. Everything has to be something that really shaped me. And it has to be honest and it has to be something that made me who I am, like the insecurity of being a kid who wet his bed until he was 11 years old, or my dysfunction in relationships, or my acting like an obnoxious asshole thinking I was being funny."
Flea's book has gotten positive reviews so far but for one of the most controversial decisions he made: the book ends just as the Red Hot Chili Peppers form in 1983.
While he reveals that he wrote chapters that followed his life and career up to 2000, he decided to remove them, focusing instead on his formative years and his initial friendships with the band's other co-founders.
"To me, all that stuff leading up to the band explains the band, at least from my perspective, more than had I gone through every recording process and every band argument," he said.
After some time passes and he can "process" the "vulnerability" of releasing a memoir, Flea says he'll consider releasing a second volume, focusing more on RHCP. The bassist says doing the book amounted to him trying to "make sense" of himself.
He hopes that sharing his "loneliness will help make other people feel less lonely."
Acid for the Children is available now.
Photo: Getty Images