Tom Morello Pays Tribute To Chris Cornell During Seattle Show
By Katrina Nattress
November 9, 2019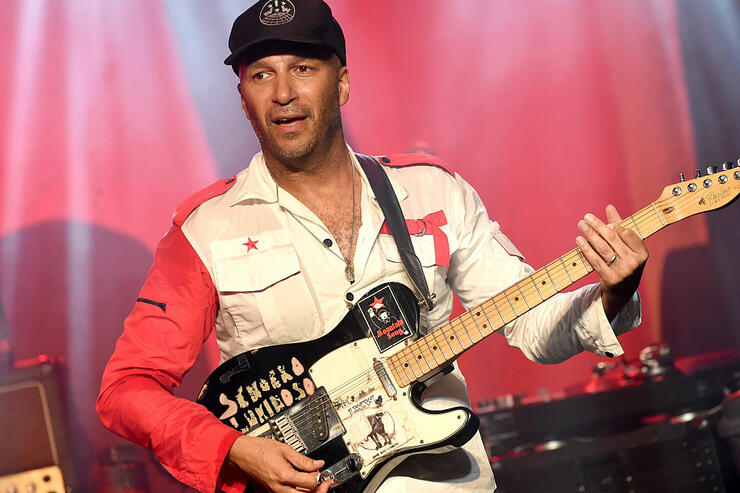 Tom Morello recently played a show in Seattle, so it was only fitting he'd pay tribute to his late bandmate Chris Cornell in his hometown. During the concert, he played a medley of Audioslave songs, including "Cochise" and "Like a Stone," and taped the message "Cornell Forever" on the back of his guitar.
During his encore, the guitarist surprised fans with a cover of his recently reunited band Rage Against The Machine's 1991 hit "Killing In The Name Of."
Morello's currently on tour to support his latest solo effort The Atlas Underground. He posted some photos from the night on Instagram, which also included an appearance by Guns N' Roses' Duff McKagan. Check out the post below.
RATM recently revealed they were getting the band back together for a handful of shows in 2020. As a result, Prophets of Rage, the supergroup that included three RATM members, announced they were breaking up. Check out a full list of RATM tour dates below.
Rage Against The Machine Tour Dates
March 26, 2020 - El Paso, Texas
March 28, 2020 - Las Cruces, New Mexico
March 20, 2020 - Phoenix, Arizona
April 10, 2020 - Indio, California
April 17, 2020 - Indio, California
Photo: Getty Images