KISS Postpones Start Of Tour, Cancels Show Due To Paul Stanley's Illness
By Andrew Magnotta @AndrewMagnotta
November 11, 2019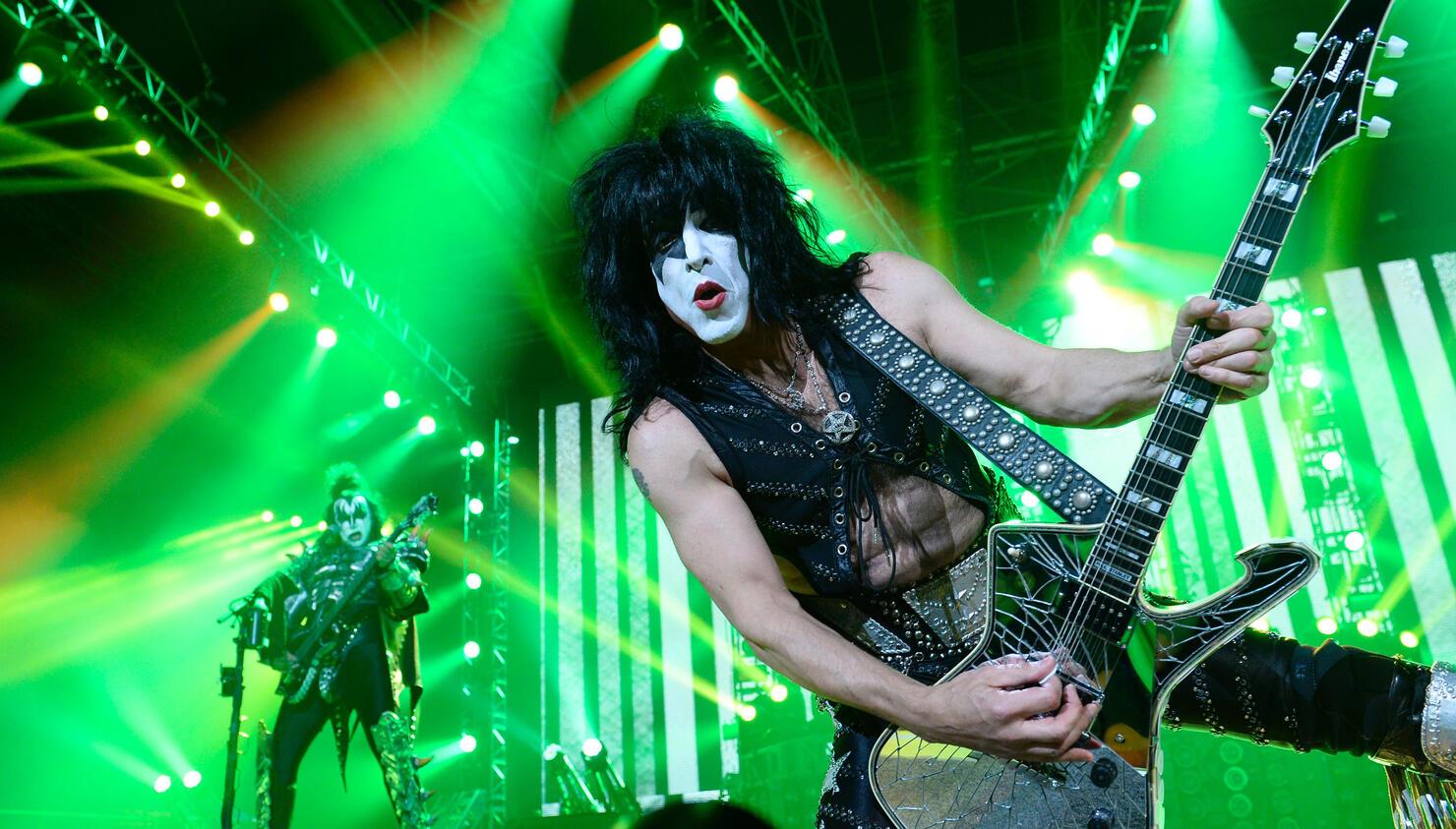 KISS is delaying the start of its Australian tour while frontman Paul Stanley recovers from a bout with the flu.
Rather than starting the tour this Saturday, November 16, in Perth, the iconic rock band will wait until Tuesday's concert in Adelaide (Nov. 19) in order to afford Stanley more time to get well. Stanley has been advised not to travel until his health improves.
"Due to a bad case of influenza, doctors have advised Paul Stanley to rest for the next few days and not to undertake the long trip from Los Angeles to Perth," the band said in a statement.
The statement added that the band is intent on giving its Australian fans "100%" on the upcoming run Down Under.
Kiss has moved the Perth show to the end of the tour, Tuesday, December 3, a few days before the band heads up to Japan to bid farewell to fans there.
Unfortunately, the show previously scheduled on that date in Auckland, New Zealand, will be canceled.
"We sincerely apologizes [sic] to fans," the statement continued. "The Auckland date will be re-planned for a later stage of the 'End of the Road' World Tour."
The latest postponement is the second time in the past three months that Kiss has had to shuffle its touring plans due to health issues with the band's co-founders.
In September, Kiss postponed the final dates of its U.S. tour so bassist Gene Simmons could undergo a procedure to help him pass kidney stones.
The 'End of the Road' tour will stretch through the summer of 2021, the band has confirmed. After announcing its 2020 tour dates through next October on the recent Kiss Kruise IX, the band revealed that it's final concert ever will take place on July 17, 2021, in New York City, where the band formed in 1973.
The band's manager, Doc McGhee, says Kiss hopes to welcome every surviving former band member to celebrate the Kiss's iconic career at the final show.
Get all of Kiss's tour dates here.
Photo: Getty Images