Shawn Mendes & Camila Cabello Kissing At Clippers Game: So Many Pics Inside
By Paris Close
November 12, 2019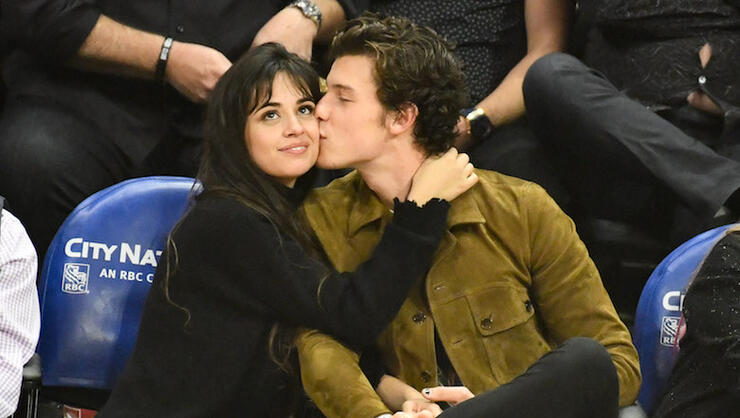 Shawn Mendes and Camila Cabello literally couldn't keep their lips off each other this week.
On Monday night (November 11), the "Lost in Japan" crooner and "Liar" songbird were caught having quite the uncontrollable smooch fest at Staples Center, where the musicians kiss and cuddled courtside all throughout the Los Angeles Clippers vs. Toronto Raptors basketball game — which was obviously the last thing on their minds. (The Clippers won 98-88, in case you cared.)
Paparazzi were front and center to capture the romance between the 21-year-old Canadian superstar, dressed in an olive-green jacket, and his 22-year-old girlfriend, who looked cozy in a black sweater, as the lovebirds locked lips every chance they could get. (We've got all the pictures to prove it down below.)
Shawmila is infamously known for their shameless PDA and take the art of kissing very serious. They expressed this a few months ago after humoring fans on Instagram who claimed the couple "kiss like fish," which they hilariously proved them wrong. Sort of.
Before attending the Clippers game, Mendes was supposedly spotted making a food run at Erewhon Market after his boxing workout in Beverly Hills, according to JustJared. What's more, despite taking home Song of 2019 at the ceremony the couple ditched the 2019 E! People's Choice Awards to hit up Julia Michaels' '90s prom-themed bash to celebrate her 26th birthday this Sunday (November 10).
See pics of Shawmila's courtside kiss fest below.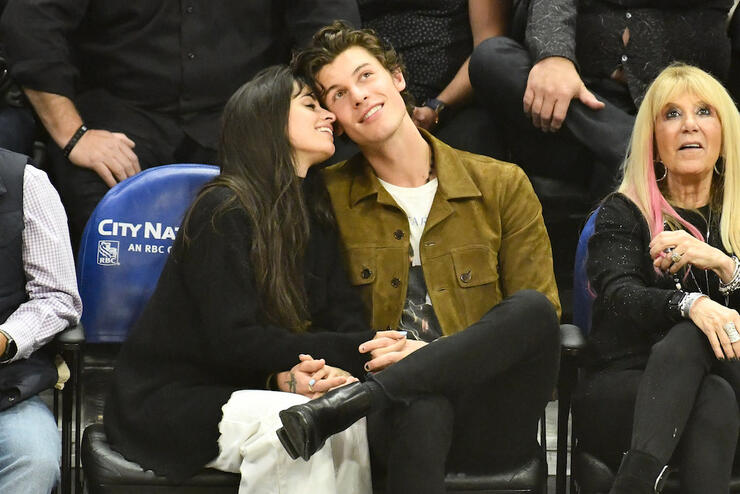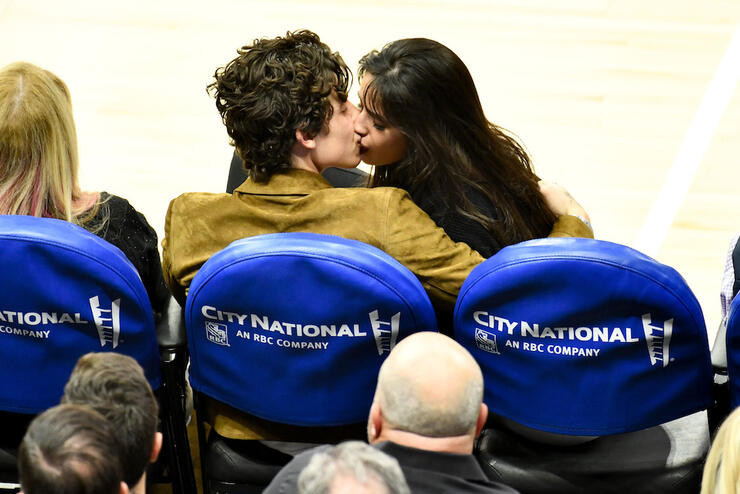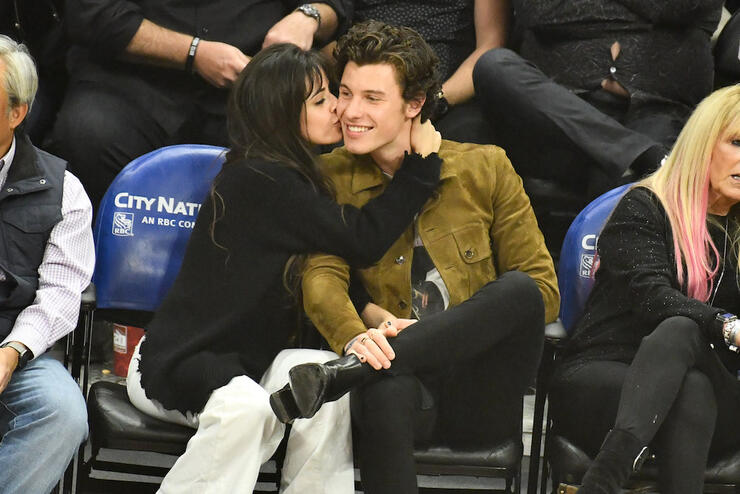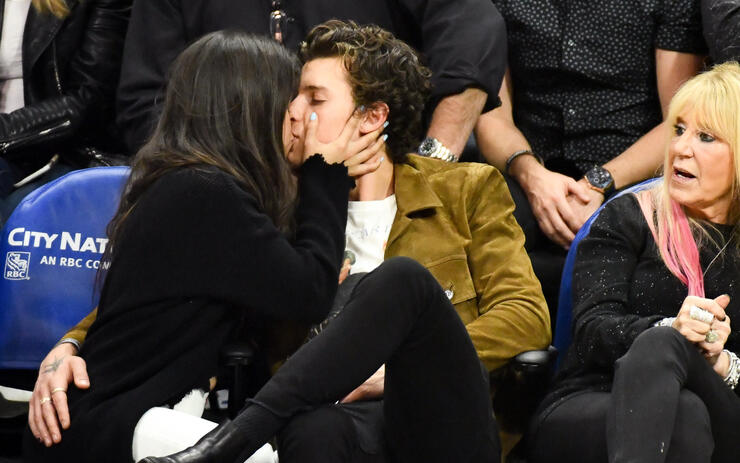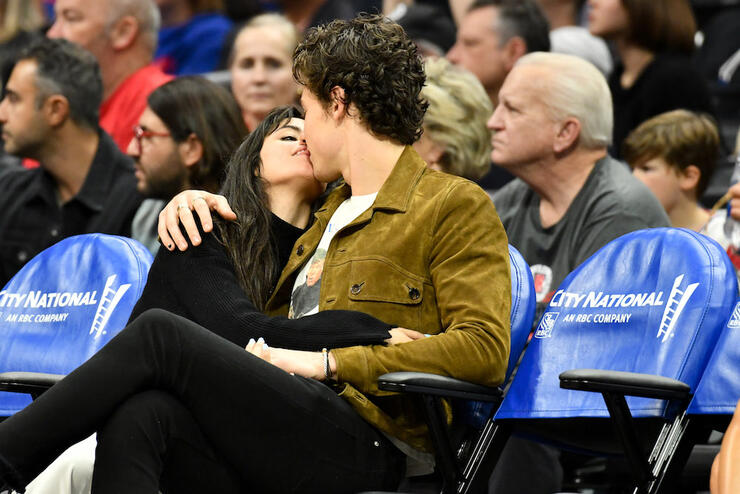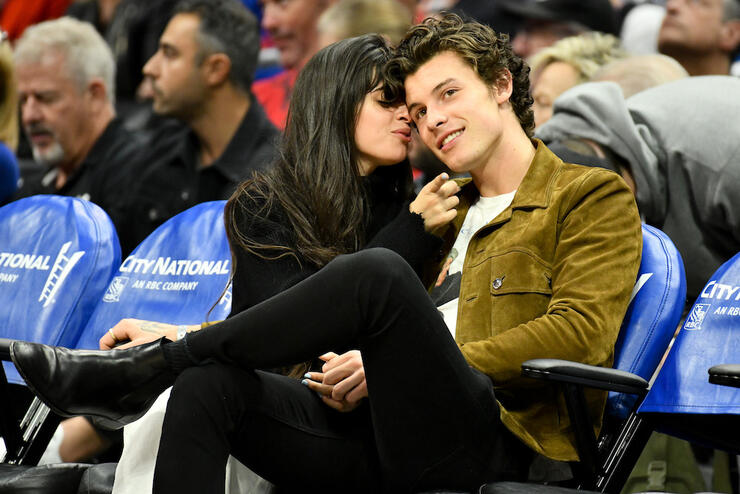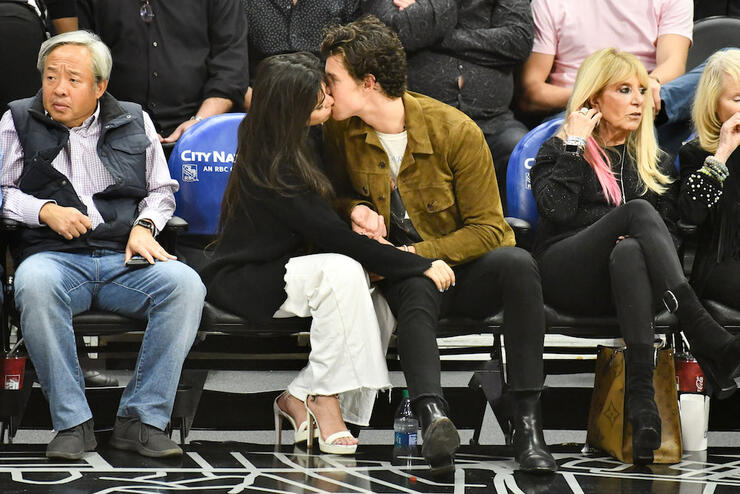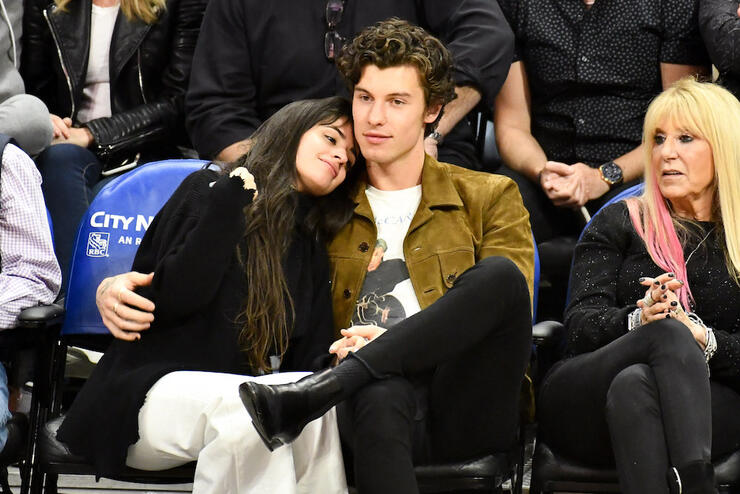 Chat About Shawn Mendes & Camila Cabello Kissing At Clippers Game: So Many Pics Inside