The Black Crowes' Chris Robinson Admits Attacks On Brother Were "Unfair"
By Andrew Magnotta @AndrewMagnotta
November 12, 2019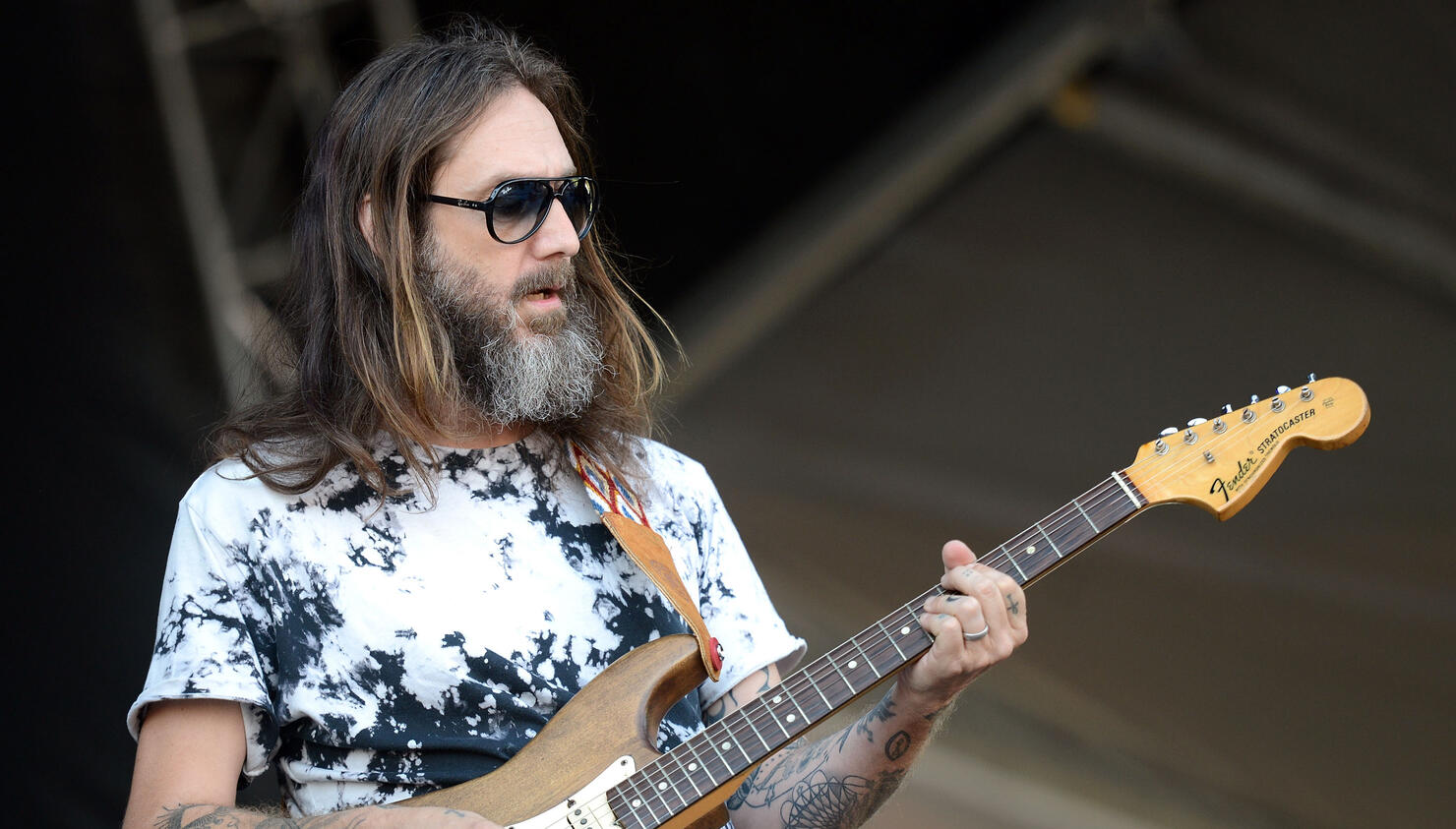 The Black Crowes' frontman Chris Robinson may well have initiated the band's reunion and upcoming Shake Your Money Maker 30th anniversary tour when he reached out to his younger brother Rich Robinson earlier this year with a mea culpa.
Chris admitted in an interview with Rolling Stone that he made a number of hurtful comments about his brother in the press since their band broke up in 2015. Referring to his recent divorce, the singer explained that he was in a dark place emotionally.
"I apologized for my anger and negativity and that underneath it all, I would like to think I'm a very kind person and that it was unfair for me to attack him," he said.
He added that after he started performing Black Crowes music again last year with his As The Crow Flies band, it became evident that something was missing.
"...I was with my friends and people that are really talented, but you know what? That's his thing," Chris continued, indicating Rich. "There was something missing that I didn't even know. And it doesn't diminish our work or experience outside of it."
In one 2017 interview with Howard Stern, Chris said flatly "I don't like my brother," and added that he didn't want to have anything to do with his sibling. Last year, Chris accused Rich of being the "negative" one, and then suggested that no one cares about Rich's band The Magpie Salute, which featured former Crowes guitarist Marc Ford and bassist Sven Pipien.
Rich acknowledged that he accepted his older brother's apology because he understood what was going on behind the scenes that was driving Chris' anger.
"All of it comes from sadness and stress and hurt, and that's life; when people behave the way they behave, a lot of the time, they're going through a lot of shit," Rich said. "You have to cut people slack. I could see what was happening and I understood it, and there was really nothing I could do about it, and it was something he had to go through on his own."
But Rich noted that a few years of distance between himself and the Crowes' also allowed for some introspection himself. He said that launching a solo career and starting The Magpie Salute helped him see "a lot of things that I did that were annoying that I didn't even know, but was so grateful to see it."
Chris concluded that the brothers are "lucky [they're] still here," and that they hope they can make up for some of the damage they've done to each other.
The Black Crowes' returned to the stage Monday night for an intimate New York City gig, the band's first concert since 2013. The band will play another intimate concert in Los Angeles on Thursday.
The Shake Your Money Maker 30th anniversary tour kicks off next summer.
Photo: Getty Images