Model Didn't Know She Was Pregnant Until She Gave Birth In Her Bathroom
By Dave Basner
November 15, 2020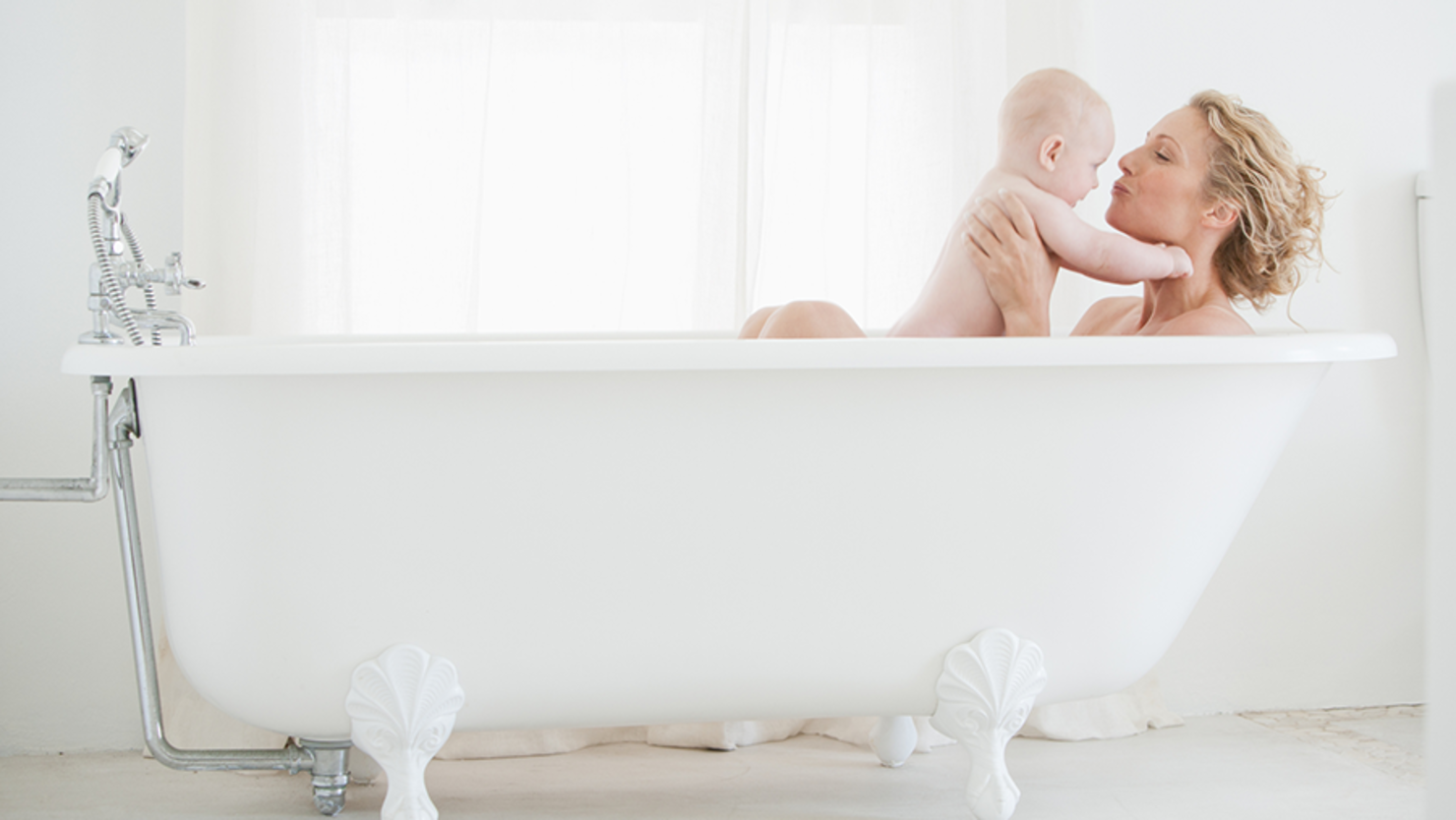 When most women are pregnant, even if they haven't taken a test to show they are with child, it becomes pretty apparent after a few months, however that didn't happen for one model. 23-year-old Erin Langmaid of Australia had no idea she was pregnant until she gave birth to a healthy, full-term, seven-pound, seven-ounce little girl on her bathroom floor. Erin explained to 7 News, "I wasn't showing obviously because I fit into everything. It's just really bizarre." She added that she consistently used contraceptive injections so she had no reason to think she was expecting.
That all changed on October 29th, when she started feeling sick and went to the bathroom. 10 minutes later, little Isla May arrived in the world. Langmaid's boyfriend, Daniel Carty, described how it went down. He said, "I heard a scream and I ran in there and then I saw the little one." Daniel noticed Isla wasn't breathing so he called Australia's version of 911 and the dispatcher told him how to get the little girl breathing again, which he successfully did, saving her life.
EMTs arrived and rushed both mother and daughter to the hospital, where they were taken care of and deemed healthy. Doctors determined Erin had a cryptic pregnancy, one where tests fail to detect a woman is with child. It isn't too rare, but most women figure out they are pregnant before the baby is born. Others, like Erin, wind up with quite a surprise.
In a post about Isla on Instagram, Daniel wrote,
"We want to share with you our new little family member. Isla May was brought into the world on Tuesday night, she lived in mummy's tummy for 9 months without letting us know. After an extremely tough few days both mother and daughter are perfectly well and ready to go home. The support of our family and friends is something that we will never be able to thank them enough for. To Erin the courage you have shown is something I didn't think possible, you are an incredible person and will be an amazing mum. Now after a big week we look forward to life as a little fam with the most gorgeous new little addition and all the great things that come with that! Thanks for all the support it's been amazing xx love the Carty fam."
Speaking about everything that happened, Erin said, "I'm still in shock, but you just adjust and this is our life now. We wouldn't change it." You can follow her on Instagram here.
Photo: Getty Images