Phil Anselmo: It Would Be An "Honor" If Pantera Was Inducted Into Rock Hall
By Andrew Magnotta @AndrewMagnotta
November 15, 2019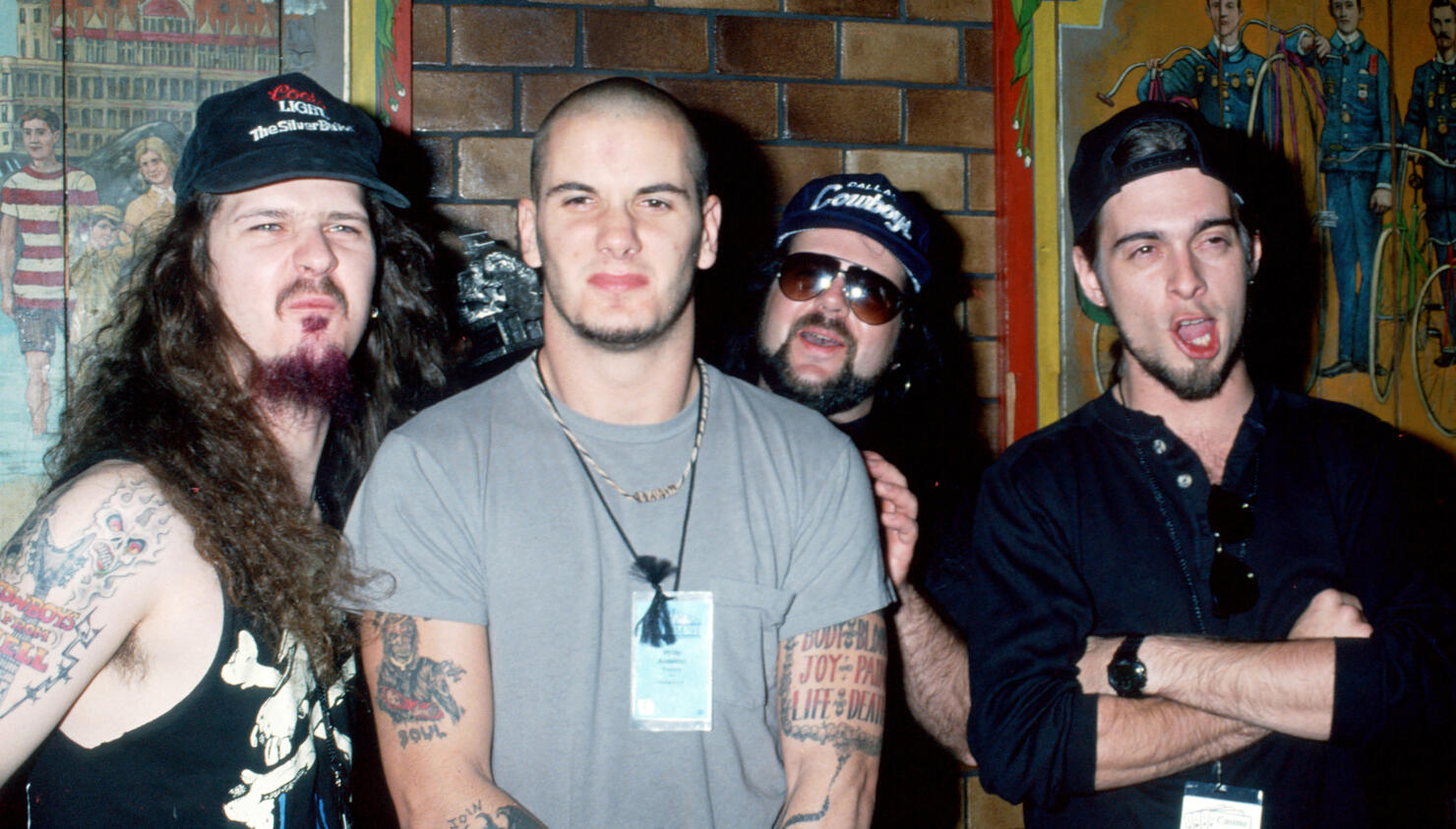 Former Pantera frontman Philip Anselmo isn't thumbing his nose at the Rock and Roll Hall of Fame like some of his heavy metal contemporaries have.
The '90s metal icon said in a recent radio interview that he would happily participate in Pantera's potential induction.
"I've had people ask me this very question, and I just... I don't even think about stuff like that..." Anselmo said. "...I don't really know too much about it. But I would not be surprised [if Pantera was inducted]. And if we made it, I don't know how I'd feel, man. I mean, it's a great honor — it would be a great honor."
The frontman continued, that he never gave much thought to Pantera's legacy while the band was firing on all cylinders in its heyday.
"So many different people come up to me with their own individual stories about what Pantera has meant to their life and what it's done for their lives," he added. "And it's so overwhelming, man. And I'm stunned, amazed and gasping for air every single time."
The Rock Hall's heavy metal prejudice aside, Pantera's eventual induction does seem inevitable. The band was arguably the single most influential metal band of the '90s, in addition to one of the decade's most successful aside from Metallica.
Whereas after the Black Album, Metallica started to lose its mojo and trend hop, Pantera's sound got more extreme and curiously more important to the next generation as the decade wore on.
Pantera shocked the world in 1994, when it's most extreme album to date, Far Beyond Driven, hit No. 1 on the Billboard 200, despite never having a Top 20 single in the U.S.
A Pantera Rock Hall Induction would be both an acknowledgement of extreme metal's place in music history and a somber affair for fans mourning the 2004 murder of guitarist 'Dimebag' Darrell Abbott and the 2018 heart failure death of his brother, drummer Vinnie Paul Abbott.
Anselmo and bassist Rex Brown are Pantera's only surviving members. They have long been rumored to be interesting in performing the band's music live again with a band including guitarist Zakk Wylde, a longtime friend of all the members.
While the three have continually refuted the suggestion that they would revive Pantera, it's hard to imagine Anselmo and Brown not seizing the opportunity to have Pantera's music performed live on the Rock and Roll Hall of Fame stage.
Photo: Getty Images