Two Heart Conditions Caused Vinnie Paul's Death, Coroner Says
By Andrew Magnotta
August 27, 2018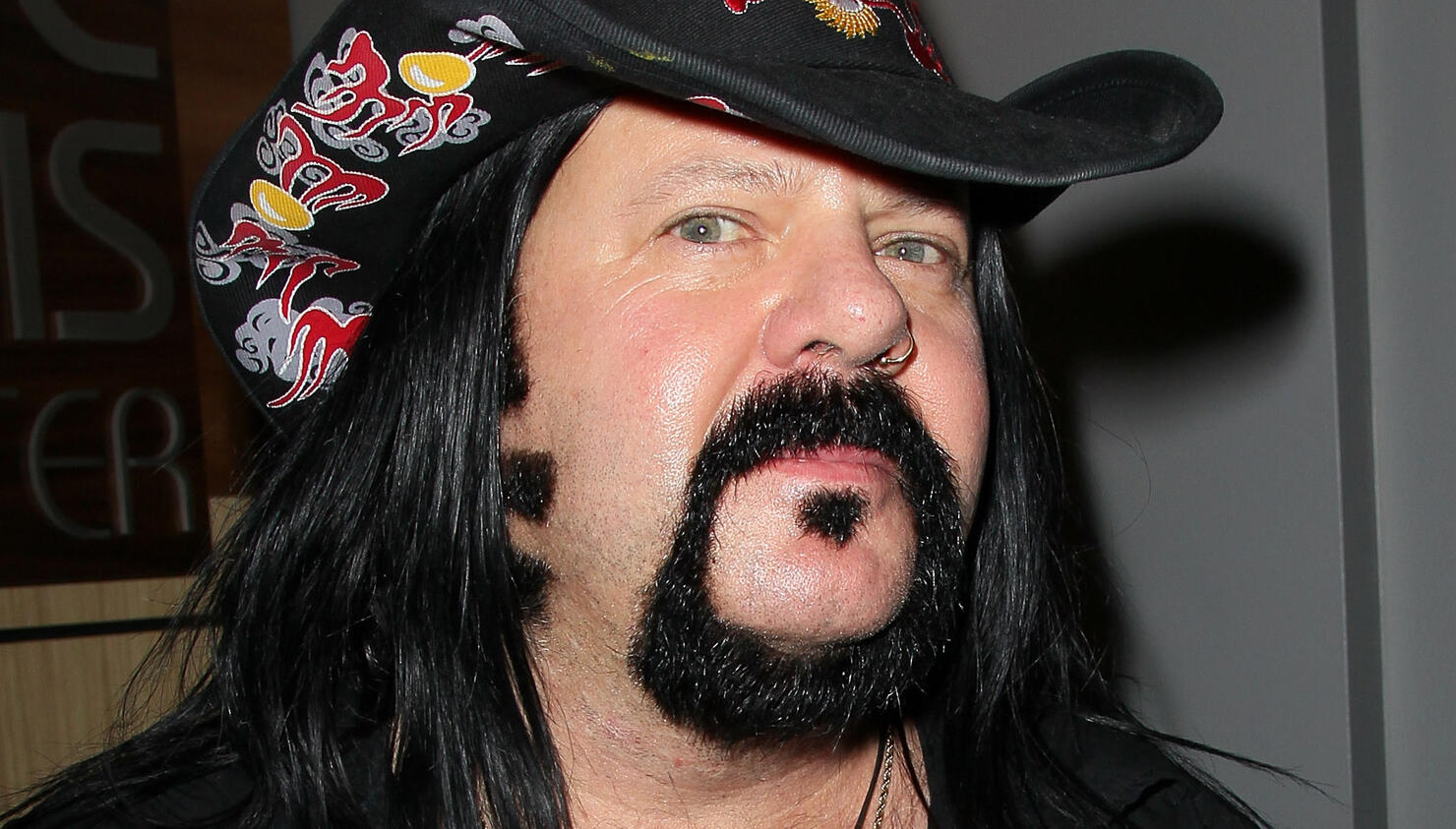 The Clark County Nevada Coroner has finally made a ruling on legendary drummer Vinnie Paul's cause of death.
Paul died of natural causes, the coroner says.
Namely, the former Pantera drummer suffered from dilated cardiomyopathy — an enlarged heart — in addition to severe coronary artery disease.
The enlarged heart results in a weakening of the heart muscle, preventing the organ from pumping blood efficiently because it is stretched thin.
Paul reportedly died in his sleep on June 22 after suffering what was initially reported as a 'major heart attack.'
The news shocked the rock and metal worlds when it was released the following morning via Pantera. Though the influential metal band broke up in 2003, Pantera remains one of the most popular American heavy metal acts of all-time.
Paul's surviving Pantera bandmates, Phil Anselmo and Rex Brown, made touching tributes to their ex-drummer, despite differences between the three in the years since the band's dissolution and since the death of Paul's brother, Pantera guitarist 'Dimebag' Darrell.
"He was the original for his generation, a generation that's still going," Brown wrote of Paul in a statement. "Everybody wanted to play like him. People always thought [Paul's kick drum sounds were] sampled tracks — they were not. Period."
Brown specifically mentioned Paul's father, Jerry Abbott, in an earlier statement, writing that "No man should have to bury two incredible sons in one lifetime."
Anselmo wrote that he would "always have love in my heart" for Paul, despite not speaking to the drummer since 2003.
In the years since Pantera's break-up, Paul became an entrepreneur, investing in numerous clubs and entertainment companies and performing as a member of the metal band Hellyeah, which had been plotting its sixth studio album before the drummer's death.
Paul was buried in his hometown of Arlington, Texas, in a plot between his mother and brother.
Photo: Getty Images