Granger Smith Had 'A Lot Of Anxiety' Returning To Stage He Once Fell Off
By Blake Taylor
November 15, 2019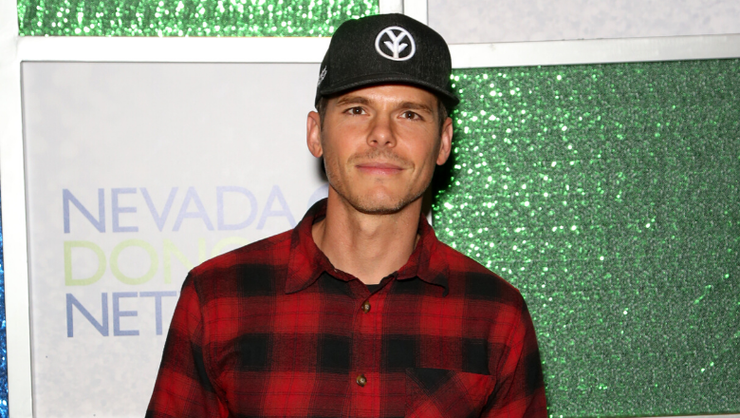 On Granger Smith's latest episode of his family's YouTube show, The Smiths, he opened up about a fall he previously had that ended up putting him in the hospital.
About two years ago the country singer was playing a show in Sayreville, New Jersey, when he took a step too far forward and stumbled off stage. In the video of the fall, Smith shoots right back up to the stage and puts his hands in the air to let fans know he's okay. Although he might've acted like he was all good, he most certainly was not.
The country singer later went to the emergency room where he found out he had two broken ribs in his back. One of them even went through and punctured his lung. He had about six weeks of recovery and had to cancel a handful of scheduled shows.
In episode, Smith has returned yet again to Sayreville, though it wasn't the first time coming back since the accident. "The first time I came back here since that accident, it was an intense moment," Smith shares, adding, "I had a lot of anxiety."
Smith recently released a song called "That's Why I Love Dirt Roads." This is the first release he's had since the tragic loss of his son River in June 2019. Following an unimaginable loss like that, it's understandable why Smith seeks the peace and quiet a country road can bring.
To Smith, he says the song is about "finding peace. Finding yourself. Finding God on a road that's rough around the edges just like us." He continues, "It's about that rural sanctuary we all know so well behind a pair of headlights, a steering wheel and your heavy thoughts."
Take a listen to Smith's latest, "That's Why I Love Dirt Roads" below.
Chat About Granger Smith Had 'A Lot Of Anxiety' Returning To Stage He Once Fell Off