Dad Disturbed When His Baby Appears As A Demon On New Baby Monitor
By Dave Basner
November 15, 2020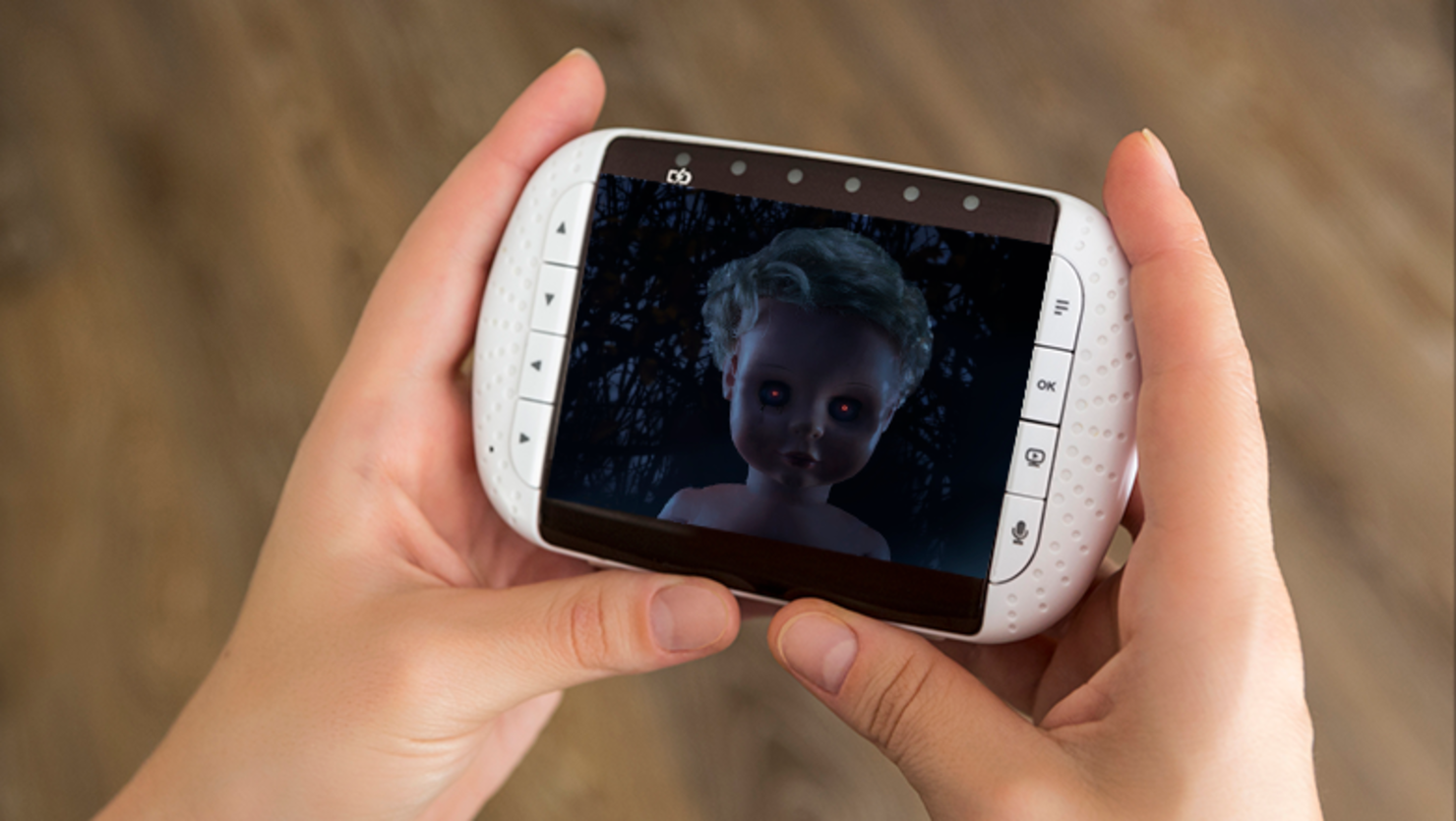 One necessity for new parents is a baby monitor. The device allows moms and dads to peek in on their kids during nap time and overnights to make sure they are safe and asleep. Most parents never see anything odd on the device, but sometimes weird things happen. From ghosts to deceased relatives to strange faces, monitors can sometimes capture a lot more than a baby. For one dad, his new baby monitor showed his child, but the night vision camera on it made the image so creepy that the father instantly regretted the purchase. He shared why on Twitter.
The man tweeted out a photo that showed his baby surrounded by dark shadows with his eyes shining from the camera. He wrote, "We got a new video baby monitor and I think that was a mistake."
The dad got 400,000 likes and plenty of responses. Everything from congratulations on his new "bundle of demonic energy" to comments that his kid is going to give people nightmares. One person even suggested getting the baby baptized, and if the dad already did, to do it again. The father had a fun reply to that.
We did but it turned the water to blood, the priest started climbing up the walls, it was a whole thing

— Passion Pop Socialist (@PassionPopSoc) November 15, 2019
Others wrote things like, "Can you return it? The baby, I mean return the baby" and "Throw the whole kid away!"
The dad saw the attention his tweet was getting and posted a follow-up to calm everyone down. In it, he showed what his son looks like during the day.
The dad seems to be very proud of his offspring.
Photo: Getty Images