Antonio Brown Countersues Woman Who Accused Him Of Rape
By Bill Galluccio
November 22, 2019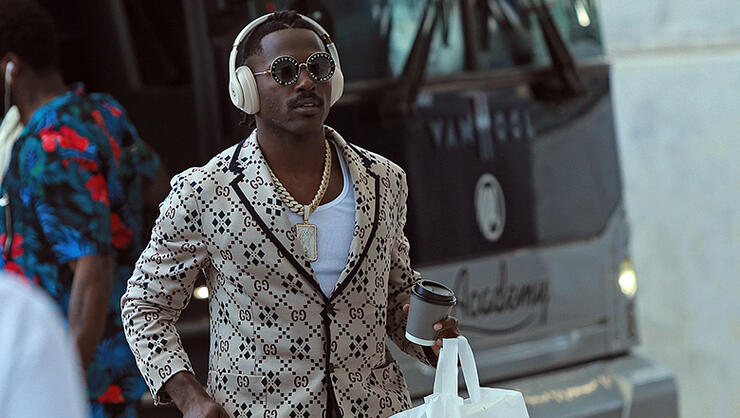 Embattled NFL wide receiver Antonio Brown has filed a countersuit against Britney Taylor, his former trainer who accused him of rape and sexual assault in a lawsuit. Brown claims that their sexual relationship was consensual and that Taylor only filed the lawsuit because she was upset that he refused to invest $1.5 million in her gymnastics business.
According to TMZ, the lawsuit contains graphic details about their relationship and claims to have proof that everything was consensual.
Brown says that Taylor's lawsuit cost him millions of dollars in endorsement deals and "all but ruined [his] career."
"Not only does Mr. Brown seek to clear his name, but he also desires to make a statement that there is not an open season to extort professional athletes," Brown's attorney, Camille Blanton, said in a statement.
Brown is seeking undisclosed damages and wants to have his defamation suit heard by a jury.
Taylor's attorney, David Haas, blasted Brown, saying that it was his own "self-destructive conduct that led to the demise of his NFL career."
"In the past, Defendant Brown has used intimidation to avoid responsibility for his actions," Haas said. "However, Ms. Taylor will not be bullied and remains steadfast in holding Defendant Brown accountable."
Brown has not played since he was cut by the New England Patriots in September.
Photo: Getty Images