Ray J Finally Speaks Out After Wife Princess Love Claims He 'Stranded' Her
By Peyton Blakemore
November 22, 2019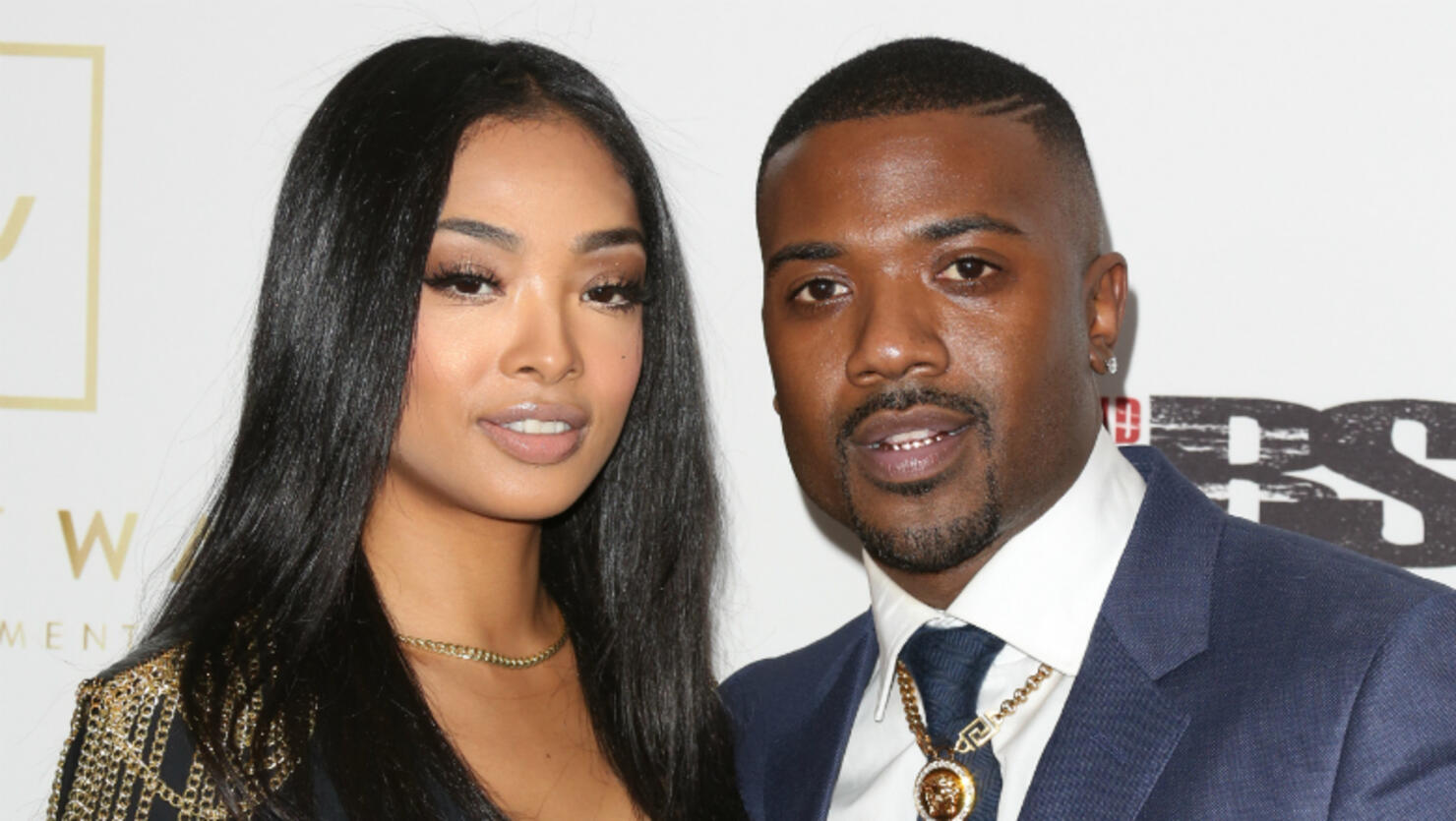 Ray J has his truth, and his wife Princess Love has hers.
After days of radio silence following Princess' claims that Ray abandoned her and their daughter Melody in Las Vegas, Ray took to Instagram Thursday (November 21) to share his side of the story. "This is for all the media outlets out there that's putting out these stories about me," Ray began. "Let me explain something to y'all because I don't think y'all understand who I really am."
"I am my family," he explained. "I love my family. I've dedicated my life to my family. To insinuate that I would do anything to harm my daughter is just sad man," he added. The singer turned business owner then panned the camera to show that was still at a Vegas hotel, saying, "I just don't understand how somebody could get stranded if we never left. We've been right here."
"People are going to get into arguments here and there that are small stuff that you can work out," he shared before calling out Princess for airing their issues on social media. "To take this to social media and create this crazy story about me leaving my baby in harm's way is not cool. Our circle needs to be tight... Nobody should be able to get in it."
"If we get into something big or small, we should be able to hug each other and love each other and listen to each other and understand what we need to do to make it right," he continued. "How can I make adjustments, how can I compromise to make you happy — it goes both ways in a relationship. This is not it."
Ray J then apologized for his role in "everything that's happened."
"We supposed to be at the tightest and at the strongest. We having another baby coming in and these are not the things we supposed to do," he said. "The devil is working, but he's not working hard enough and he will never work hard enough because my family is something that I will always die for, and the devil ain't ready to do that with me."
Following Ray's post, Princess accused Ray of lying, writing on her Instagram Story, "People can lie all they want... I will never put on a front for ANYONE. I still haven't gotten a call, text, nothing... I'm still BLOCKED! He still hasn't checked to see if me or my daughter are ok or where we are even at. So cut the SH** please. Thanks. Respect is earned... If we've "so called" been there the whole time, why would you miss your baby?"
And if you thought that's where the drama ended, you'd be wrong. Ray then took to Instagram Live to continue to share his side of the story. However, in a screenshot taken by The Shade Room, Princess reportedly commented on Ray's Live from their daughter's Instagram account, since Ray blocked her on Instagram, writing that she's "fling for divorce" when she gets back to Los Angeles.
As previously reported, on Tuesday (November 19), Princess, who is eight months pregnant, accused Ray of leaving her and their daughter stranded in Las Vegas without a way to get home.
After the RayCon Global owner shared an Instagram photo of his smiling family at the Soul Train Awards on Sunday (November 17), Princess took it upon herself to let the world know that it wasn't all smiles after that picture was taken. "Left me and Melody stranded in Vegas and blocked me from calling.. now you wanna post family photos #ByeUgly," the expecting mom commented on the since-deleted photo.
She later took to Instagram Stories to explain why she couldn't just "go home on her own," writing, "Yes I can fly home.. I have my own money. But my car is here and I don't want to drive back alone with my daughter because I'm over 8 months pregnant and I don't even want to have to stop for gas or go into labor with all of this human trafficking going on..."
Hours later, Princess returned to Instagram to share that Ray had also blocked her on Instagram. "Somebody tell Scooty boy he's only hurting himself 😂😂😂," she captioned a since-deleted screenshot of Ray's account, which she can no longer see. "This is so funny to me."