Fans Outraged After Wheel Of Fortune Contestant Loses Big Over Technicality
By Dave Basner
November 25, 2019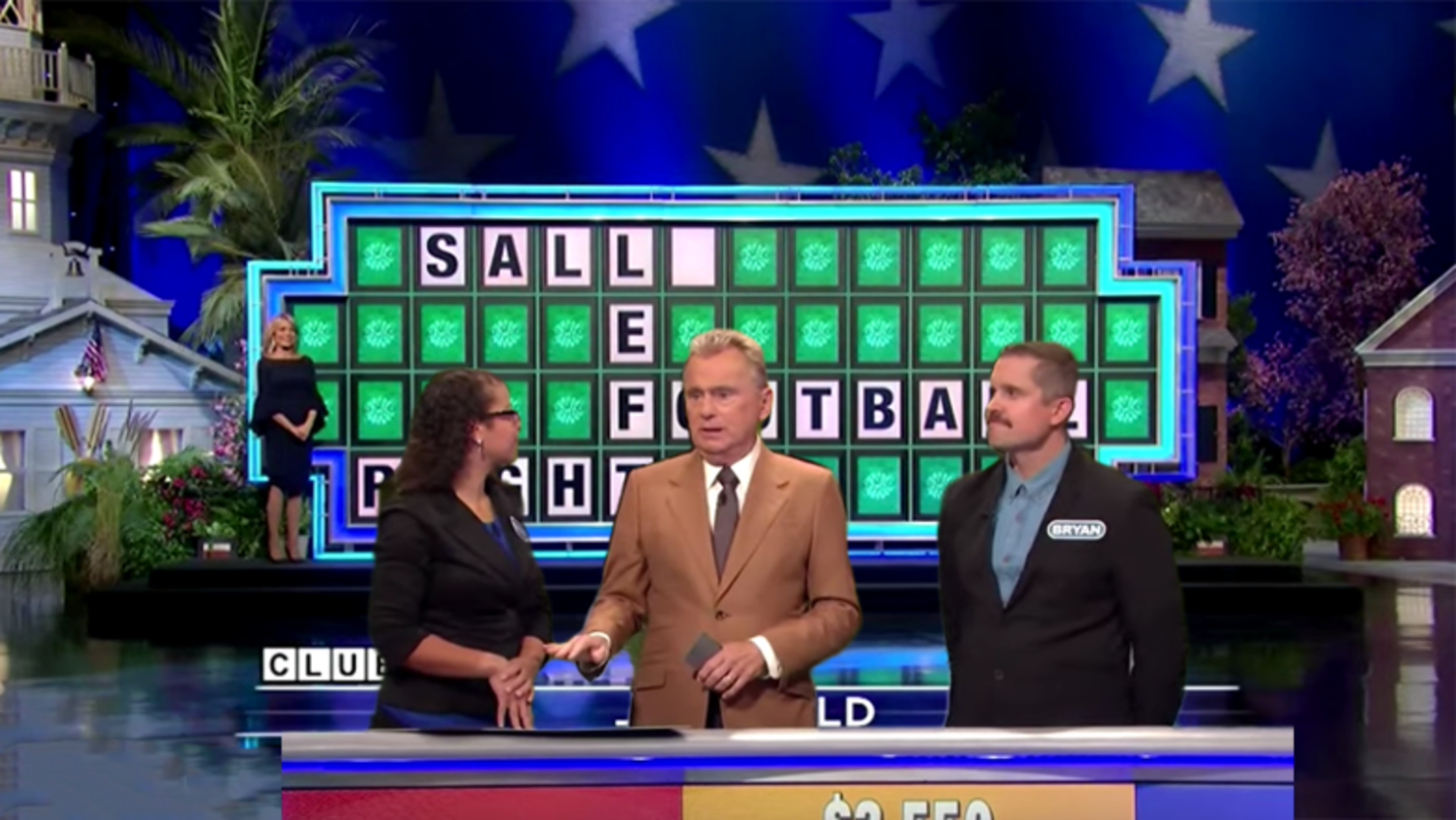 Since it premiered in 1983, Wheel of Fortune has always been trying to evolve and stay exciting. One way they've accomplished this is by adding new and different kinds of puzzles, but after one of these unique puzzles caused a player to lose because of a technicality, fans are calling for a change.
Last week, a contestant named Kristen Shaw was solving a "crossword puzzle" challenge. If you don't watch the show, when a puzzle is the crossword variety, it features a few words on a common theme that are interconnected. For a player to solve it, they have to say each word in the puzzle and only those words. In the latest puzzle, the theme was "_____ Field" and the words were "right," "football," "left" and "Sally," but when Shaw solved it she said, "Right, football, left and Sally." Because she said the word "and" she lost the puzzle, which means she missed out on $1,950 cash and an $8,000 trip to Nashville, and she lost the game.
Check it out in this video, and then go to the beginning of the clip and see how the rule has affected other contestants too.
Host Pat Sajak did try to warn before she solved, saying, "Say everything, don't add anything, go ahead," but clearly it didn't register. After the contestant next to Kristen properly solved without saying "and," Pat explained, "Most times I caution people not to add anything, and you maybe didn't even hear yourself say it but you threw an 'and' in there with the last thing and we have to go by the rules."
Fans are now looking to get those rules changed and are sharing their outrage on Twitter:
They can easily change the rule to allow "and" as part of your verbal answer. Conjunctions are natural parts of speech an should be ok for crosswords. #WheelOfFortune

— Total D (#44) (@drewbreess) November 22, 2019
Utterly ridiculous that you didn't give credit to Kristen for the ___ field puzzle because she said "and" before the last word of the list. Functionally no different from the pauses you allow. You know she knew the puzzle @WheelofFortune Not cool. #WheelOfFortune

— Dr. Porter-Stransky (@NeuroVixen) November 22, 2019
For now, there are no plans for the show to change the rules.
Photo: YouTube