Guns N' Roses' 'Not In This Lifetime' Is Third Highest-Grossing Tour Ever
By Andrew Magnotta @AndrewMagnotta
November 25, 2019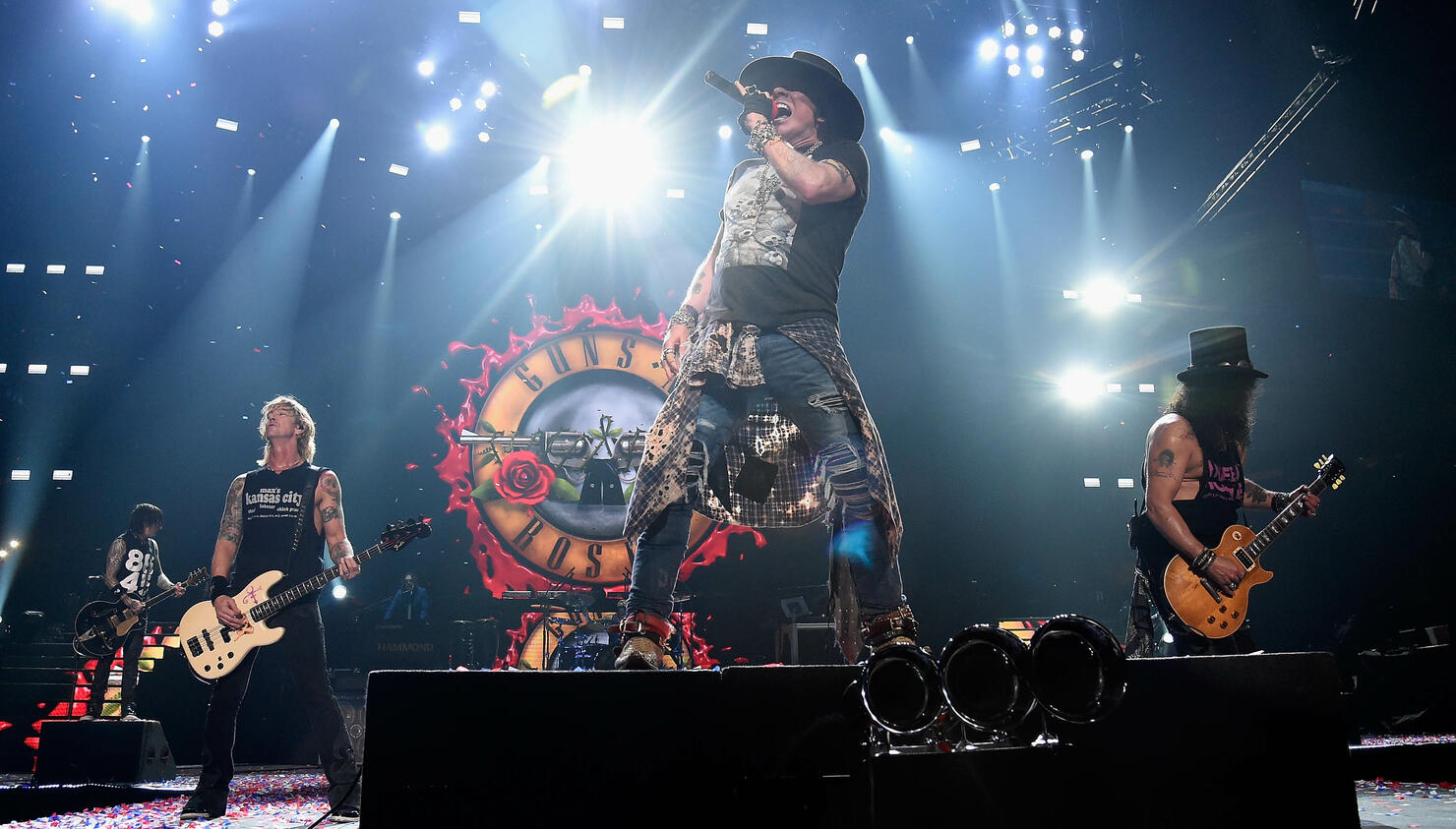 If Axl Rose's reunion with Slash and Duff McKagan wasn't all about the money, it sure worked out anyway.
Guns N' Roses' record-breaking 'Not in This Lifetime' reunion tour has been confirmed as the third highest-grossing tour of all-time, earning an incredible $584 million on 5.4 million tickets sold for 158 concerts.
The tour began in 2016 with Rose, Slash and McKagan appearing together for the first time since 1996 at a pop-up concert at the Troubadour in Los Angeles, during which Rose broke his foot. The band persevered, however, with Rose leading GNR from a chair over its first several weeks back on the road.
The front man's stint with AC/DC turned many critics into admirers, as GNR alternated between arenas and stadiums across the globe, breaking attendance records and setting new digital high-water marks before wrapping up the tour November 3.
The economic success of 'Not in This Lifetime' is surpassed only by U2's 2009-2011 '360°' tour, which earned $736 million, and Ed Sheeran's 'Divide' tour of 2017-2019, which earned $775 million, Billboard reports.
This fall and winter, the band is expected to focus on writing new material for what would be the band's first release since 2008's Chinese Democracy.
Photo: Getty Images