Duff McKagan Thought Guns N' Roses Reunion Was Over After First Gig
By Andrew Magnotta @AndrewMagnotta
April 1, 2019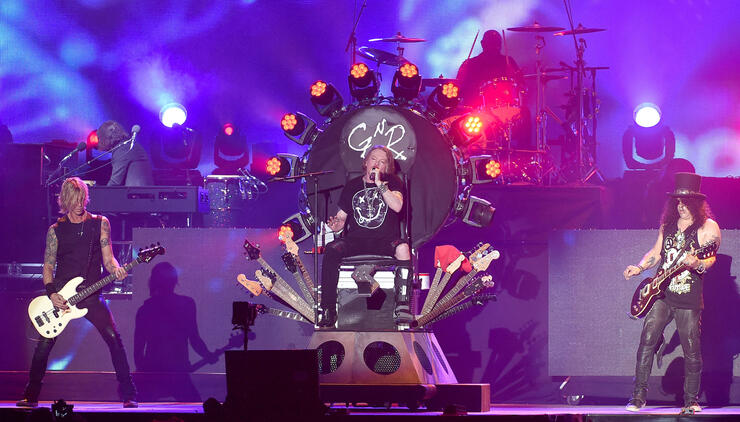 Guns N' Roses bassist Duff McKagan thought the "Not In This Lifetime" tour was over before it even started in 2016.
Front man Axl Rose broke his foot just a few songs into the band's West Hollywood comeback show, and McKagan thought that was that; it just wasn't meant to be.
"We played the Troubadour ... and Axl broke his foot, like, third song in, and I thought, 'Well, we've got this one show under out belt. We did this thing,'" he told The Rich Eisen Show in a recent interview.
But to McKagan's surprise, the singer who became notorious in the late-'80s and '90s for making audiences wait, wasn't going to let a broken bone keep the band's stadium comeback from happening.
"And he wanted to continue on," the bassist added. "He was like, 'This isn't gonna stop me.' We played a bunch of shows with him an a cast in a chair, and we just went through so many revelations of things and ended that on a high note. And that's where we're still at."
Chat About Duff McKagan Thought Guns N' Roses Reunion Was Over After First Gig