Lizzo Is Drop Dead Gorgeous In New NSFW Lingerie Photos
By Peyton Blakemore
November 26, 2019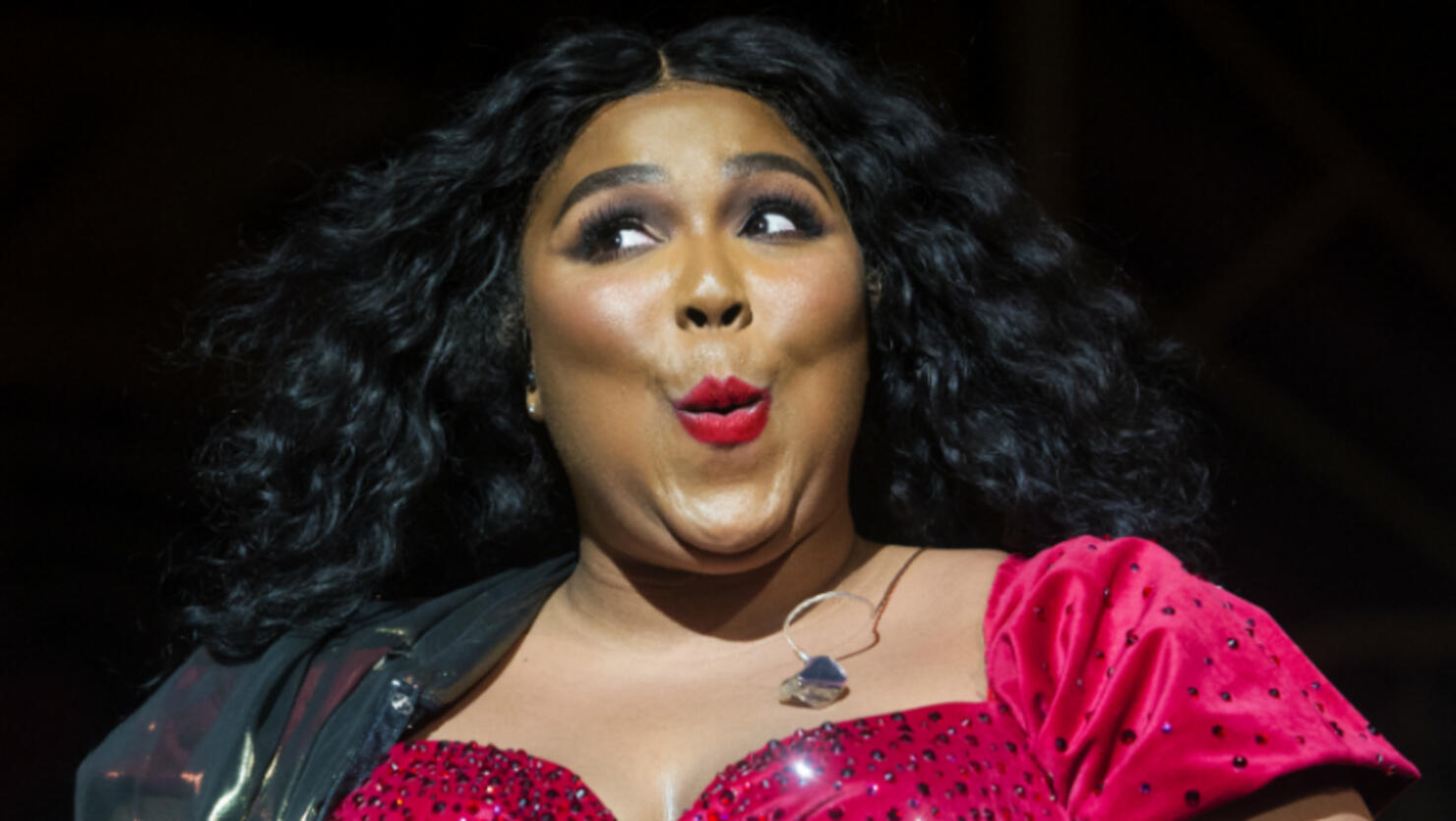 As usual, Lizzo is looking "good as hell!"
Hours after the "Truth Hurts" singer owned the 2019 American Music Awards stage, she shared three sexy photos of herself posing in red lingerie. "Accepting my roses 🌹," she casually captioned the various shots that showed her provocatively posing on a brown fluffy rug. (See the pics HERE)
No doubt Lizzo has surely gotten used to accepting flowers these days. Just last week, she celebrated earning eight Grammy nominations (the most of any of the 2020 nominees), which includes nods in the top four categories: Best New Artist, Record of the Year ("Truth Hurts"), Song of the Year ("Truth Hurts"), and Album of the Year (Cuz I Love You).
"This has been an incredible year for music and I'm just so thankful to even be part of it," she tweeted after the nominations were announced. "We are all winners."
Her other nominations include Best Pop Solo Performance ("Truth Hurts"), Best R&B Performance ("Exactly How I Feel" featuring Gucci Mane), Best Traditional R&B Performance ("Jerome") and Best Urban Contemporary Album (Cuz I Love You).
Following her Grammy nominations, Lizzo sent an X-rated message to her haters, posting a nude mirror selfie to Instagram. "Kiss my a**, doh!" she captioned the shot that showed her sitting on her bathroom sink with her backside on full display. And she didn't stop there. Lizzo additionally shared a second photo of her behind meme'd onto Homer Simpson's face — talking about getting creative with it!
While she didn't reveal who her message was directed at, we're sure the guilty party (or parties) got the message.
Photo: Getty Images