Ray J & Princess Love Back Together After Massive Online Feud
By Peyton Blakemore
November 27, 2019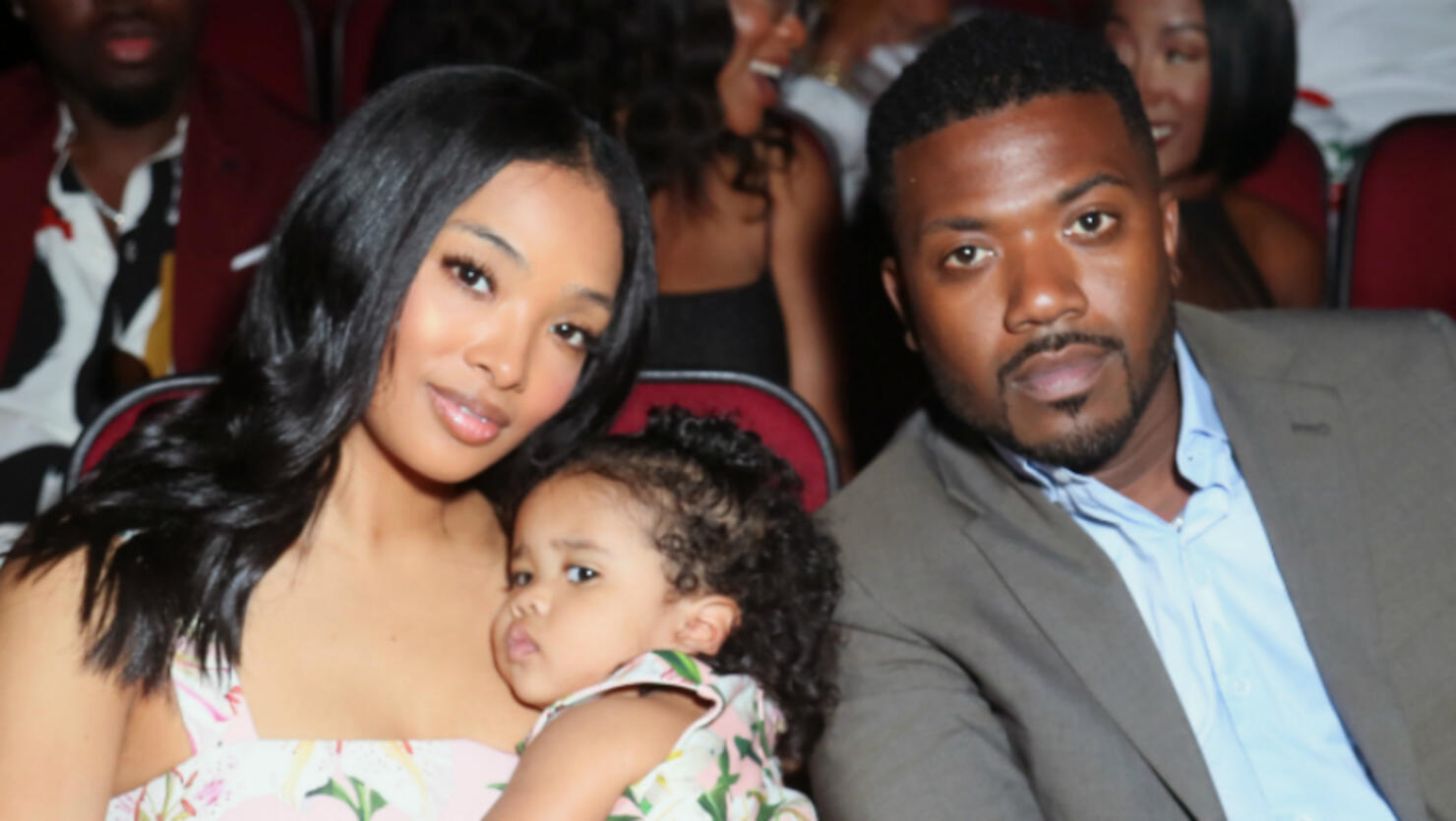 Ray J and Princess Love are giving new meaning to the term "What happens in Vegas, stays in Vegas."
After a blowout, week-long online feud in Sin City last week, the couple has reconciled in Los Angeles.
According to TMZ, the Love and Hip Hop: Hollywood stars have "worked through their drama in the desert" and "made up" following Princess' claim that Ray left her and their daughter Melody "stranded" in the city of lost wages. While Princess, who is eight months pregnant with the couple's second child, vowed to divorce Ray when they got back to L.A, sources told TMZ that the couple "realized they let their emotions get the best of them and acted out of spite," so divorce is now off the table.
Princess and Ray are now reportedly "looking into couples therapy" as they prepare to welcome their baby boy. Ray even posted videos from Princess' latest pregnancy photo shoot to his Instagram Story on Tuesday (November 26) to show the world that they're back on good terms.
As fans know, Ray and Princess's fallout last week was extremely messy.
First, Princess accused Ray of leaving her and their daughter stranded in Las Vegas without a way to get home. She later shared that Ray blocked her on Instagram. And after days of radio silence from Ray, he finally took to Instagram to share his side of the story, claiming he never left Vegas and that the situation was being blown out of proportion.
However, Princess accused Ray of lying, which led to Ray doing an Instagram Live to continue to share his side of the story. The drama then continued to escalate on Ray's Instagram Live where Princess commented (from their daughter's Instagram account, since Ray blocked her on Instagram) that she was "fling for divorce" when she got back to Los Angeles.
Photo: Getty Images