Bret Michaels Believes "Good Vibes" Led To Mötley Crüe Reunion
By Andrew Magnotta @AndrewMagnotta
December 3, 2019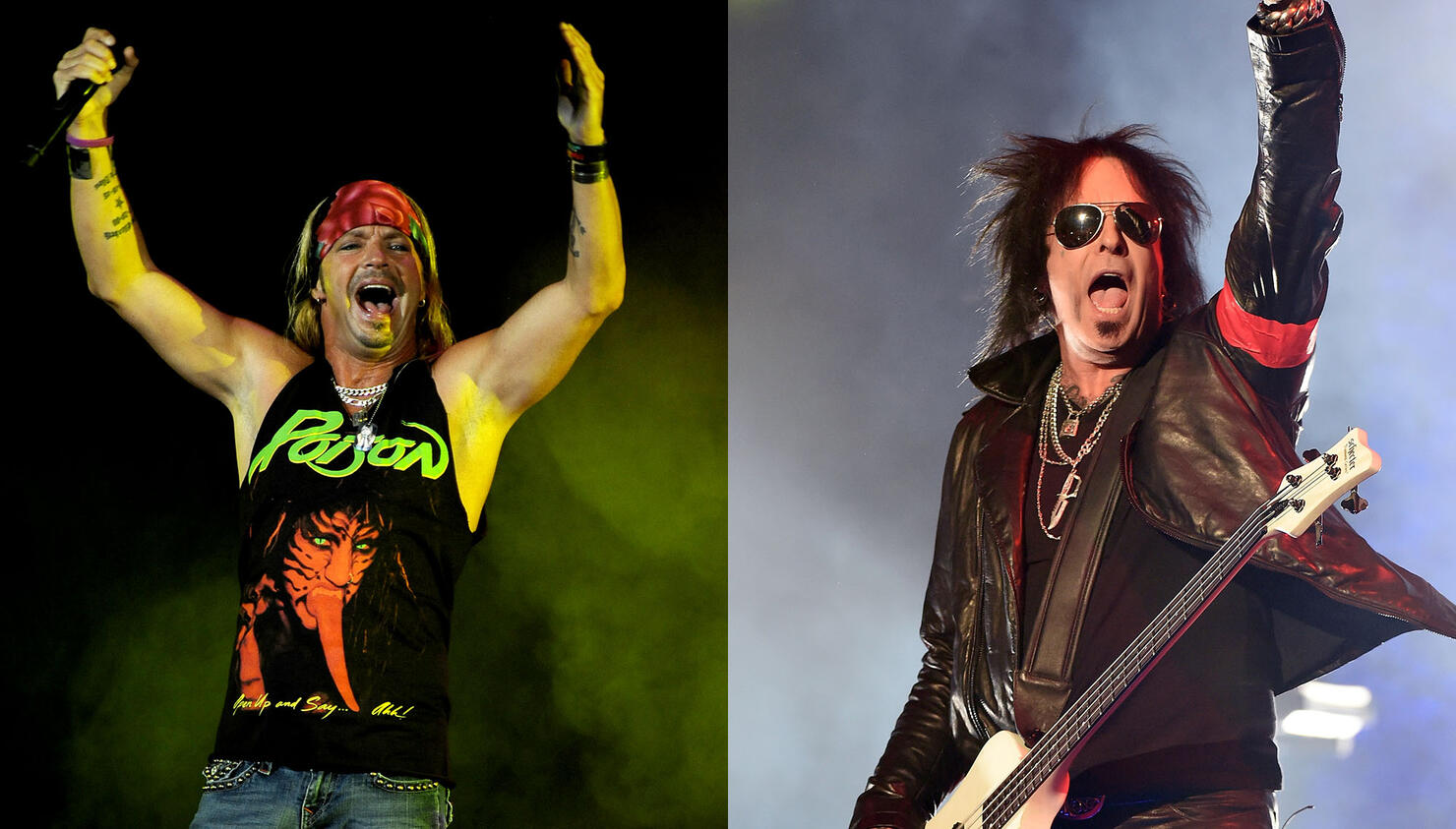 Mötley Crüe's stadium reunion tour next summer with Def Leppard and Poison is sure to be one of the hottest tickets of the year, and there's no shortage of excitement among the acts involved.
Poison frontman Bret Michaels was asked at the 88th annual Hollywood Christmas Parade on Sunday about his role in putting together the massive tour package. He emphasized that the tour had not yet been officially announced, but he explained to Bionic Buzz that he always tries to dream big and be optimistic.
"I always try to throw what I call gratitude and a positive attitude out there," Michaels said. "So I kept throwing the good vibes out there. I said, 'It would be insane for the fans if we had Def Leppard and Poison, and then if Mötley Crüe would pull it back together, that would be incredible.' It's only a rumor right now, but I'm thinking this week early, we may be mentioning something."
A countdown clock on Poison's official website believed to be tied to the official tour announcement expires Wednesday, Dec. 4, at 4:30 pm Eastern time.
Michaels added that he will do his best to get all three legendary rock bands to jam onstage together at some point during the festivities.
"If you're asking me, everyone knows when they come out on the road with me, I bring everyone up on stage," he said. "It's like a big jam at the end of the night. We're hoping that that's gonna happen."
He added that all the bands will put on an "amazing show."
Photo: Getty Images