Mötley Crüe Plotting 2020 Stadium Tour With Def Leppard, Poison
By Andrew Magnotta @AndrewMagnotta
November 18, 2019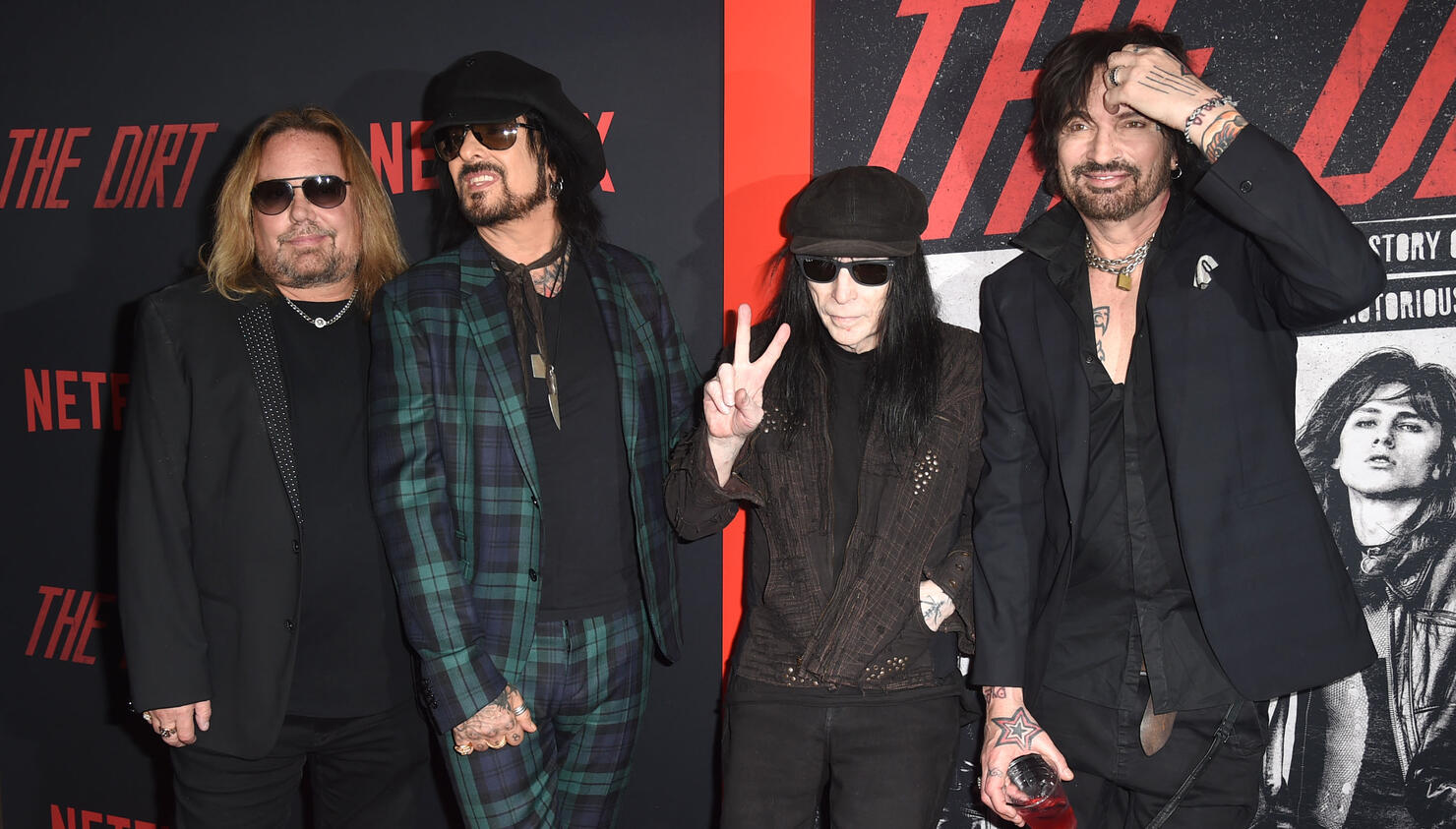 Mötley Crüe is ready to rip up its "cessation of touring" contract (for whatever that's worth) to tour stadiums in the U.S. next summer with fellow '80s rock legends Def Leppard and Poison, according to reports.
Specific dates and venues have not yet been announced, and the bands involved have remained quiet.
Rolling Stone reports that sources have "confirmed" the rumors, and an official announcement is coming soon.
Mötley Crüe last performed on New Year's Eve 2015 at the end of the band's 'Final Tour.' To drum up publicity around the trek, the band claimed to have signed a contract that guaranteed the band from ever again performing as Mötley Crüe.
Bassist and band leader Nikki Sixx has repeatedly vouched for the integrity of the contract, but Rolling Stone points out that the band never actually produced the document when asked.
It has long been believed to be more of a publicity tool than a binding legal document.
Sixx once admitted that the contract's lone "loophole" was a clause that allowed it to be overridden if all four band members agreed. He added in a 2014 interview that such a thing "will never happen."
In another chat, he said there was "no amount of money" that would get him to tour again with the band. But with the release of Mötley Crüe's band biopic, The Dirt, last March, demand for a Crüe reunion (or the potential price tag) has never been greater.
The four band members have agreed that working on the biopic for Netflix helped rekindle their friendships; they're on better terms now than they were before their 'Final Tour.'
Furthermore, Sixx, drummer Tommy Lee, frontman Vince Neil and guitarist Mick Mars don't seem to have any projects that would prevent the from having the time to cash in on their movie.
Sixx (whose wife recently gave birth to a new baby girl) spent much of this year working on a musical adaptation of his memoir, The Heroin Diaries. Mars has been working on a solo album since Crüe's last show which he may never finish, Neil has continued touring on the band's catalog, while Lee has mostly kept a low profile.
The only member of the band who has addressed the reunion rumors has been Neil, who last week denied a report that claimed he and Lee were at odds over terms of the reunion tour contract. Neil said he has not spoken to his band mates since The Dirt premiere.
Photo: Getty Images