Offset Slams Cheating Allegations, Explains How His Instagram Got Hacked
By Peyton Blakemore
December 4, 2019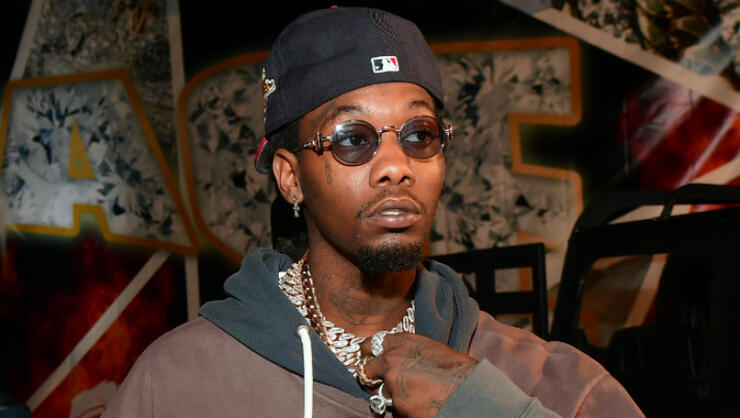 Offset is continuing to defend himself against cheating allegations after being accused of sliding into Tekashi 6ix9ine's girlfriend's DMs.
Hours after his wife, Cardi B, revealed that Offset's social media accounts — Twitter and Instagram — had been hacked, the Migos rapper took to his wife's Instagram Story to explain how his socials were compromised. "Somebody hacked one of my emails that's connected to all my sh*t and that's how I got hacked from the jump," he shared while showing an email he received from Facebook's support team.
"I've been having a good weekend, man. I wake up to this bullsh*t. I'm with my family, man. I ain't on no stupid sh*t," Offset added, referring to claims he messaged 6ix9ine's girlfriend Jade. "Thanksgiving just passed, a great thanksgiving with my family. I ain't on no bullsh*t, man. I wanna thank Facebook, Google, Twitter, Instagram for all sticking together and helping me. I still don't have my 'Gram as of right now."
As fans know, on Tuesday afternoon (December 3), tweets began rolling out from Offset's Twitter account that suggested he may have been hacked. "I lick a** cheeks," read one of the weird tweets. While another read, "I'm gay y'all."
Around that same time, Jade took to Instagram to accuse Offset of sliding in her DMs by sharing a video of his alleged message to her that read "Miss u fr," which was allegedly sent early Tuesday morning. "Your wife @iamcardib has a OPEN CRIMINAL CASE , why are you writing me you don't respect her ???????" Jade captioned the since-deleted Instagram post. "Theirs a lot of sh*t I haven't exposed yet , but there's a time for that 😭😭😭🌈 I'm the QUEEN 👑 of talking sh*t now I'm backing it up 🎼😂🤡 ."
Shortly after Jade's accusatory video, Cardi took to Instagram — with Offset and their daughter Kulture by her side — to set the record straight, explaining that all of Offset's social media accounts had been hacked. "As you can see, this guy's Instagram has been hacked. Now, let me tell y'all something," Cardi began before sharing that she and Offset were both extremely sick.
"I know he's done some dumb sh*t. Everybody know... but come on now, ni**gas ain't dumb. Ni**as ain't crazy," she said, indirectly shutting down Jade's claim that Offset slid in her DMs.
"We've been so good. We had a sweet weekend," she continued. "Life has been good. He's not going to play himself like that. That's why I'm not entertaining it. That's why I'm not getting all rowdy."
Offset then added, "I got hacked, y'all."
"Simple as that," Cardi concluded.
Photo: Getty Images