Beyonce Talks Suffering Multiple Miscarriages, Pregnancy Rumors & More
By Peyton Blakemore
December 9, 2019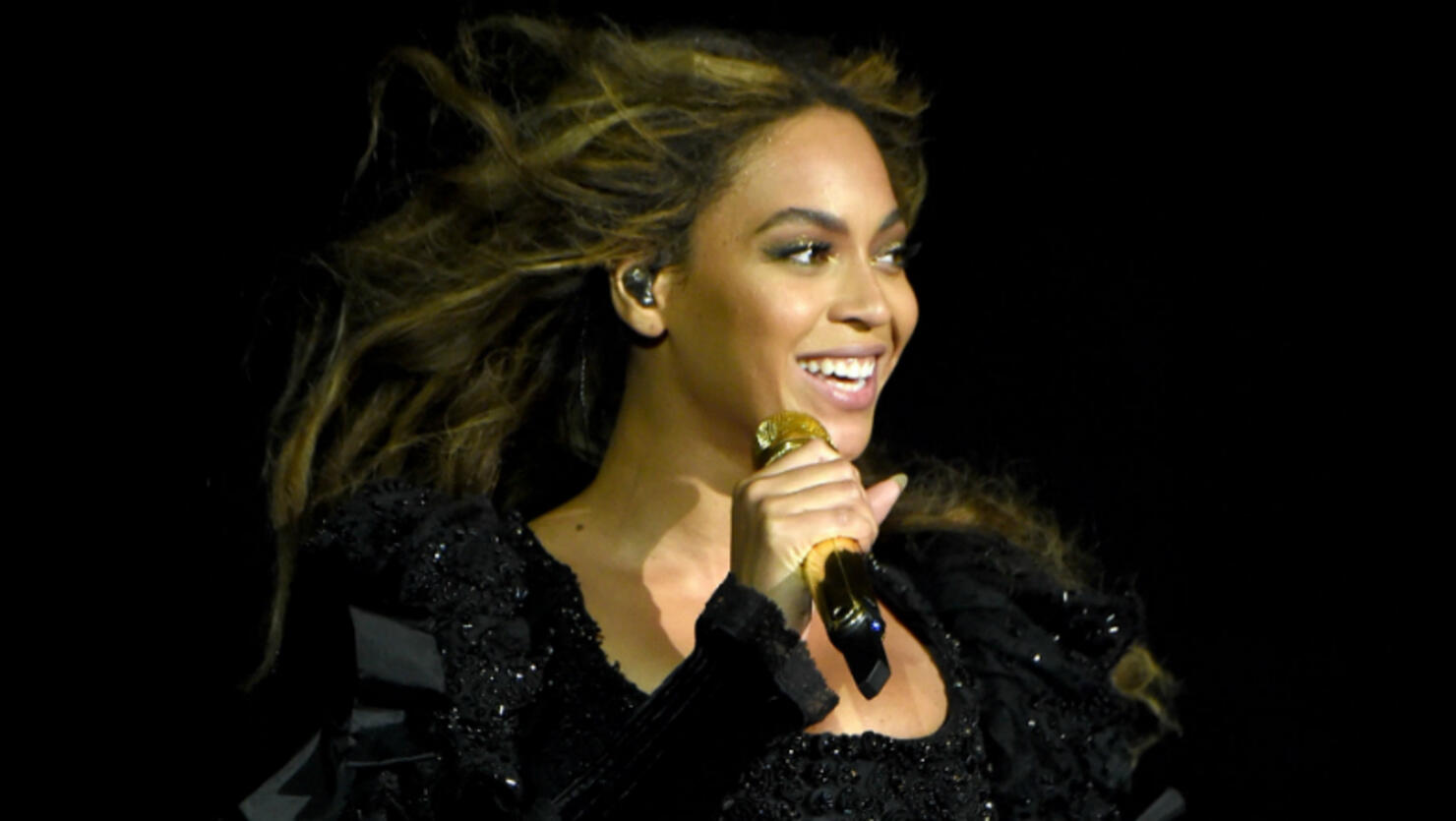 We are just a little over a month away from the launch of Beyoncé's Ivy Park x Adidas collection (it drops on January 18). And to kick off what will certainly be a bomb a** press tour, Bey spoke to ELLE about a myriad of topics — including those pregnancy rumors — in a fun, real and candid "Ask Me Anything" interview.
Answering a number of fans' burning questions, Queen Bey touched on everything from her upcoming partnership with Adidas to her love of whales to her top-secret Snapchat — nothing was off limits!
Check out a few of her best and most revealing answers below!
On finding deeper meaning after loss:
🙏🏾 I began to search for deeper meaning when life began to teach me lessons I didn't know I needed. Success looks different to me now. I learned that all pain and loss is in fact a gift. Having miscarriages taught me that I had to mother myself before I could be a mother to someone else. Then I had Blue, and the quest for my purpose became so much deeper. I died and was reborn in my relationship, and the quest for self became even stronger. It's difficult for me to go backwards. Being "number one" was no longer my priority. My true win is creating art and a legacy that will live far beyond me. That's fulfilling.
On her upcoming Ivy Park x Adidas collab:
My mother instilled in me the idea that creativity starts with taking a leap of faith—telling your fears they are not allowed where you are headed. And I'm proud to do that with adidas. I am excited for you to see the campaign for the first collection of this new partnership. It incorporates my personal style and expands that to include something for everyone. I love experimenting with fashion, mixing high and low, sportswear with couture, even masculine and feminine. This new line is fun and lends itself to creativity, the ultimate power. I focused on designing a unisex collection of footwear and apparel because I saw so many men in IVY PARK. The way they have embraced the brand is an unexpected gift. I appreciate the beauty of gender-neutral clothing and breaking the so-called fashion rules. I took a chance on myself when I bought my company back. We all have the confidence in us to take chances and bet on ourselves.
On her work process:
With new projects, I get my team together for a prayer. I make sure we are all clear on the intention and what the deeper meaning is. I do my best, and I try to push everyone around me to do the same. I eventually give everything I have. When it's released to the world, I let it go because it is no longer mine.
On if she reacts to negative comments about herself:
Yes, I'm human. In moments of vulnerability, I try to remind myself I'm strong and I'm built for this. Thank God most of the noise bounces off of me after all of these years.
On what stresses her out:
I think the most stressful thing for me is balancing work and life. Making sure I am present for my kids—dropping Blue off at school, taking Rumi and Sir to their activities, making time for date nights with my husband, and being home in time to have dinner with my family—all while running a company can be challenging. Juggling all of those roles can be stressful, but I think that's life for any working mom.
On giving 'zero f**ks' about people commenting on her body:
If someone told me 15 years ago that my body would go through so many changes and fluctuations, and that I would feel more womanly and secure with my curves, I would not have believed them. But children and maturity have taught me to value myself beyond my physical appearance and really understand that I am more than enough no matter what stage I'm at in life. Giving zero 🤬s is the most liberating place to be. Also knowing true beauty is something you cannot see. I wish more people focused on discovering the beauty within themselves rather than critiquing other folks' grills.
On the question she hates the most:
Are you pregnant? Get off my ovaries!
On her form of self-care:
The name of the brand [Ivy Park] comes from where I built my strength and endurance as a young woman. I ran and trained in the park, and that state of mind has stayed with me all these years later. It's the first place where I learned to listen to my body. Many of us grew up seeing our parents act as if they were superheroes. Most women have been conditioned to ignore symptoms and just "tough it out" and focus on taking care of everyone else before themselves. I am no longer one of those people. After having a difficult pregnancy, I took a year to focus on my health. I have researched information on homeopathic medicines. I don't just put any prescription in my body. My diet is important, and I use tools like acupuncture, meditation, visualization, and breathing exercises.
On the importance of inclusion and representation in her productions:
For me, it is about amplifying the beauty in all of us. I rarely felt represented in film, fashion, and other media. After having a child, I made it my mission to use my art to show the style, elegance, and attraction in men and women of color. We are living in a beautiful time of real progression towards acceptance. I'm so proud of the progress being made in and around the LGBTQIA community. Masculinity is being redefined. Women are not competing with women. They no longer strive to be the best female anything. They strive to be the best. Diversity and inclusion go beyond race.
On her seeing y'all sneaking pics of her in Target:
The last time I went to a supermarket, it was more like a bodega before a Madonna concert. Jay and I snuck into one in Crenshaw and bought some Cuervo and Funyuns chips. And…y'all know you see me at Target and I see y'all trying to sneak pics.
On her go-to karaoke songs:
"Escape (The Piña Colada Song)" and "Hotel California" (the guitar solo is my jam)!!
On her Snapchat name:
I hate to say it, I hope I don't sound ridiculous, but I don't know what my Snapchat is. Sorry to that Snapchat. 🤪🤫🤐
On which singer, living or dead, she'd want to invite to her house:
I'd have Ella Fitzgerald, Aretha Franklin, Marvin Gaye, Stevie Wonder, Sade, and so many more. We'd shoot oysters and have pizza.
On the animal she'd be for a day:
I still love whales. And I love being in the ocean. And that video was after a 16-hour press day. Not marijuana!!