Watch Jordyn Woods Take A Lie Detector Test About Tristan Thompson
By Hayden Brooks
December 10, 2019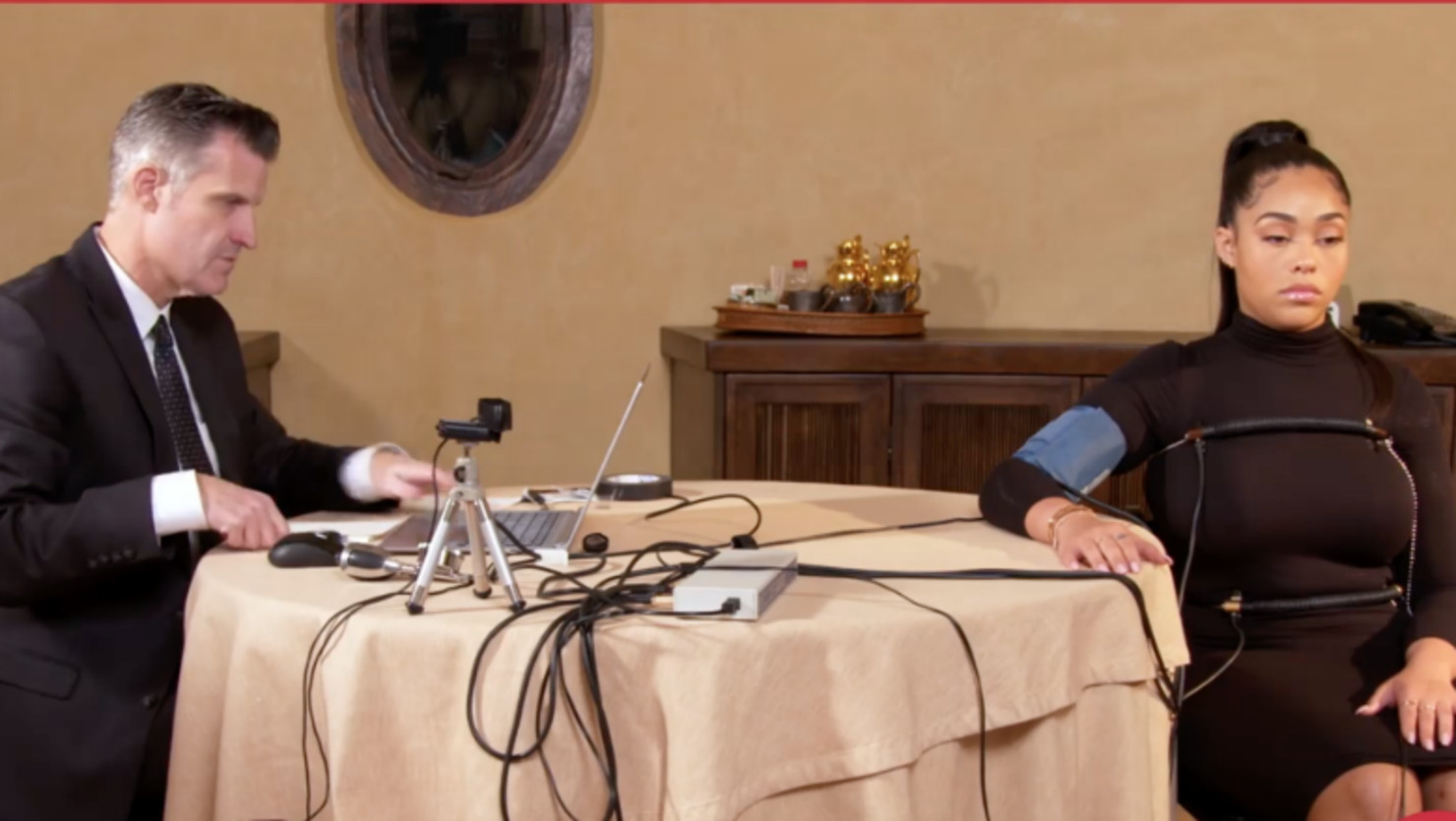 Jordyn Woods sat down for a lie detector test when she filmed her "Red Table Talk" episode, alongside host Jada Pinkett Smith, and was asked if she slept with Tristan Thompson, who was dating Khloe Kardashian at the time.
"Jordyn did take a lie detector test and it was Jordyn's request," Smith explained during a new episode of the talk show, which dropped on Tuesday (December 10), adding that the newly-released moment wasn't meant for the show but instead her loved ones. "It was her request to be here and it was her request to take the lie detector test. We had a forensic polygraphist with over 25 years of experience in criminal and civil investigations"
During the brief segment, viewers were treated to a clip from Woods' viral episode, where she admitted that the truth remains the utmost priority in addressing the debacle. "I just want everyone to know that I'm telling the truth and that's the most important part of the story for me, is the truth," she admits. Soon after the admission, the former Kardashian affiliate is put to the test with a number of introductory questions before the big moment. "Did you have sexual intercourse with Tristan Thompson?" a polygraphist asks, to which she answers, "No."
"Jordyn, I thought you did a fantastic job. You definitely passed and I believe you're being truthful on the test," the polygraphist responds after the process is complete.
Back in September, Kardashian called into On Air With Ryan Seacrest and admitted that she has forgiven Thompson, Woods and anyone else that has hurt her. "I'm not someone who holds a grudge. If I do that, it's only going to affect me," she explained. "That chapter is closed for me. I want all of us to move on and to be happy, successful people. I just want everyone to just be better people with each day. That's genuinely how I feel. I know everybody makes mistakes. I think it's how you handle it, and I think apologies need to be as loud as your disrespect was or to me, it's not sincere. I'm forgiving. I'm forgiven."
Ask Us Anything

We're turning the Table! Jada, Willow, and Gammy answer your burning questions about marriage, rumors and blending families. Plus, an update from Jordyn Woods' Red Table Talk.

Posted by Red Table Talk on Monday, December 9, 2019