Harry Styles Responds To Questions About His Sexuality
By Paris Close
December 15, 2019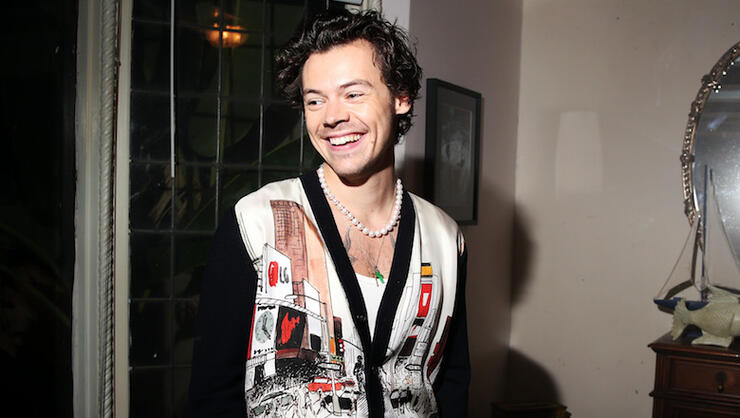 Harry Styles is all about feeling comfortable in his skin.
The "Lights Up" crooner has officially responded to some ongoing mysteries about himself, namely as it pertains to his bold fashion statement at the 2019 Met Gala and how it's shaped his view of sexuality. The conversation — which sparked after Styles dazzled at the Camp-themed event wearing a lace blouse and pearl earring — was revisited in the singer's recent interview with The Guardian.
To start, Styles revealed he doesn't regard the antiquated rules of fashion's binary code — what matters most is expression. "What women wear. What men wear. For me it's not a question of that," he explained. "If I see a nice shirt and get told, 'But it's for ladies.' I think: 'Okaaaay? Doesn't make me want to wear it less though,'' he said. "I think the moment you feel more comfortable with yourself, it all becomes a lot easier."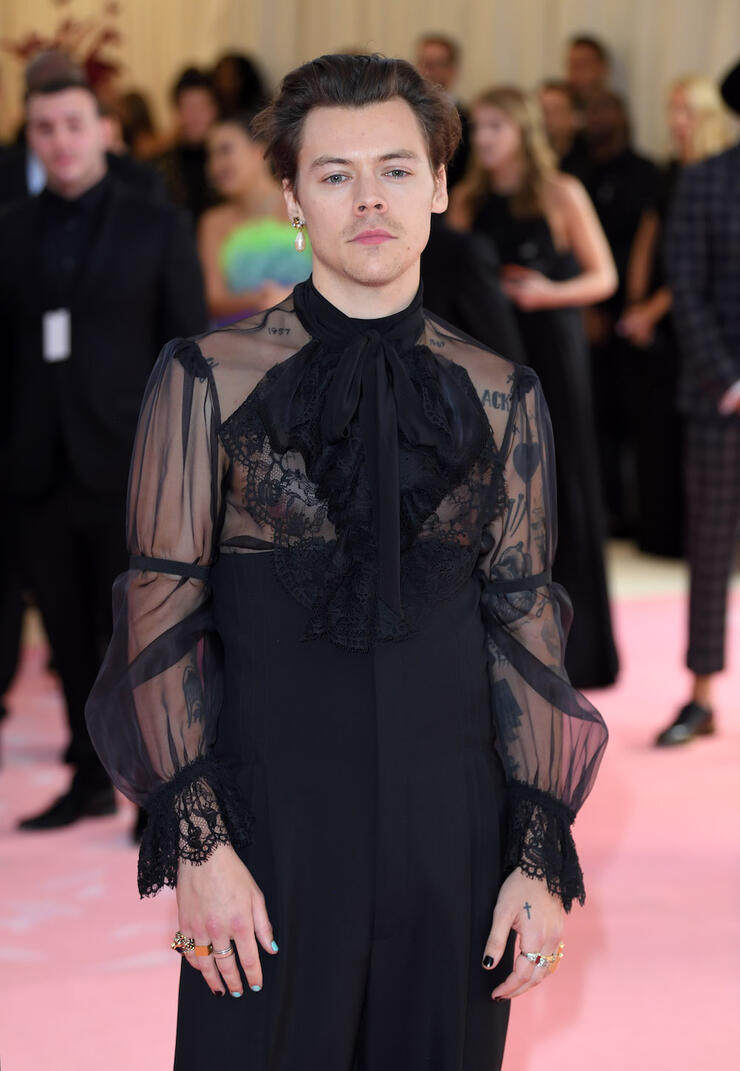 "A part of it was having, like, a big moment of self-reflection," Styles added. "And self-acceptance... I think it's a very free, and freeing, time. I think people are asking, 'Why not?' a lot more. Which excites me. It's not just clothes where lines have been blurred, it's going across so many things. I think you can relate it to music, and how genres are blurring."
Answering whether the same line-blurring notion applies to his feelings about sexuality, Styles said, "Yeah, I think I do mean that. It's not like I'm sitting on an answer, and protecting it, and holding it back." The Fine Line singer said he has more of a "Who cares?" attitude about defining his sexuality, and that it bares little influence on how he chooses to express himself creatively and artistically.
Styles went on to explain he makes those decisions "not because it makes me look gay, or it makes me look straight, or it makes me look bisexual, but because I think it looks cool," concluding, "I just think sexuality's something that's fun. … I can't say I've given it any more thought than that."
Photo: Getty Images