Pony Ride Turns Terrifying When Runaway Horse Throws Boy Into Car Hood
By Dave Basner
December 16, 2019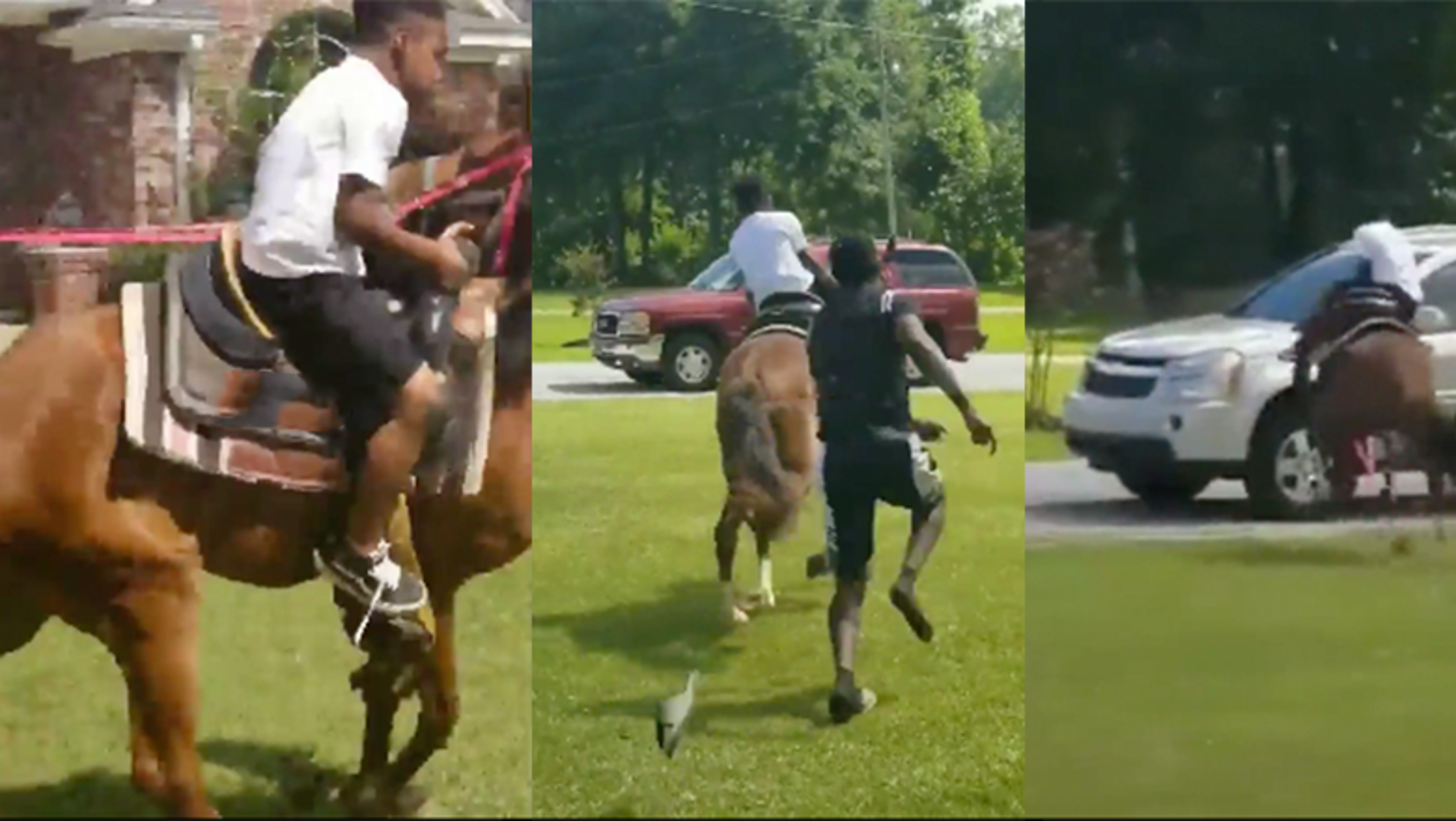 Pony rides are supposed to be a fun time for children to interact with a calm animal, but a new video shows that's not always what happens, and it definitely didn't happen at a recent backyard party.
The clip starts with a young boy sitting on top of a horse, having his feet put loosely in the stirrups by the handler. He gleefully rides the animal as the handler pulls the horse by a lead. The camera pans over to family members enjoying the festivities, but then there is a scream and the camera turns back to see the boy, terrified, yelling "whoa" in an attempt to stop the out-of-control horse, which is running ahead of the handler, who has dropped the lead. The handler chases the animal as it gallops toward parked cars in the driveway. Once there, it leaps over an SUV's hood, throwing the boy on the car when it does.
The video cuts out soon after and there is no information on if the boy or the horse sustained any injuries. Hopefully everyone was okay and the child won't be afraid to get back in the saddle again.
Photo: WorldstarHipHop