Demi Lovato Splits With Boyfriend Austin Wilson: 'Don't Go After Him'
By Paris Close
December 21, 2019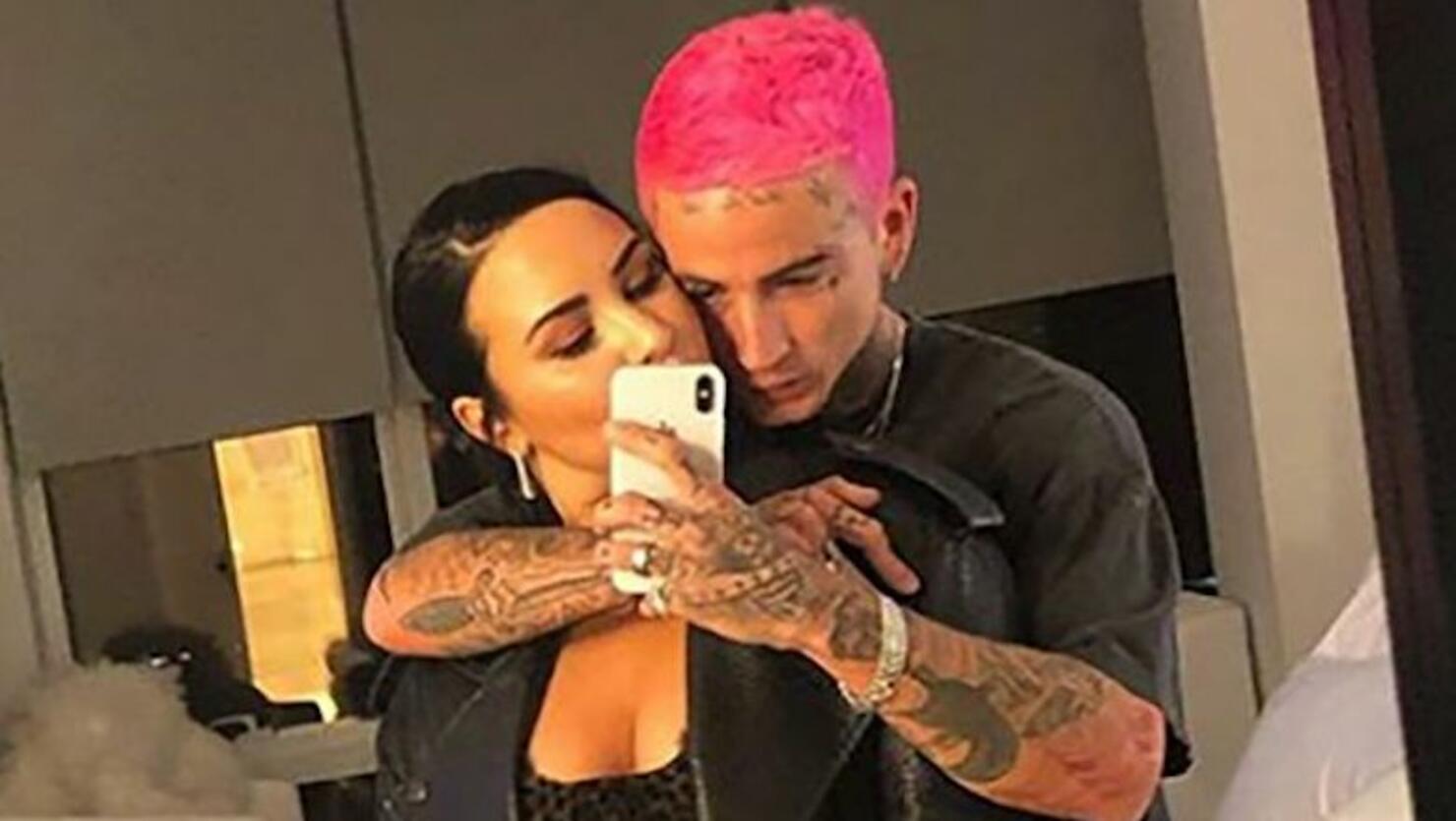 Demi Lovato has split with her boyfriend Austin Wilson.
After a little over a month of dating, the "Tell Me You Love Me" pop star revealed she's a single lady again. Lovato spilled the beans on Instagram last night (December 20) after she responded to fans who asked about the status of her relationship. Giving credence to speculations of their breakup, both Lovato and Wilson have deleted all of their selfies together — including the Instagram official pic they shared in mid-November to confirm their romance.
According to screenshots captured by PopCrave, Lovato supposedly asked fans to be civil and kind during this unfortunate situation. "Please don't go after him. He's a good guy. Much better than what people see on the outside just because he's got a lot of tattoos," Lovato reportedly told a follower. "Breakups are hard for both parties involved. Just stay nice and say prayers."
As previously reported, the singer and the 25-year-old model made their romance official on November 12. Supposedly, the couple forged a bond after the loss of their mutual friend, Thomas, who passed away after battling addiction in October.
Since then, the exes had been sharing sexy, flirty pics on Instagram and even spent their first Friendsgiving together over the holidays. Prior to Wilson, Lovato was previously linked to Bachelorette alum Mike Johnson.