Halsey Announced As First 'Saturday Night Live' Musical Guest Of 2020
By Paris Close
December 22, 2019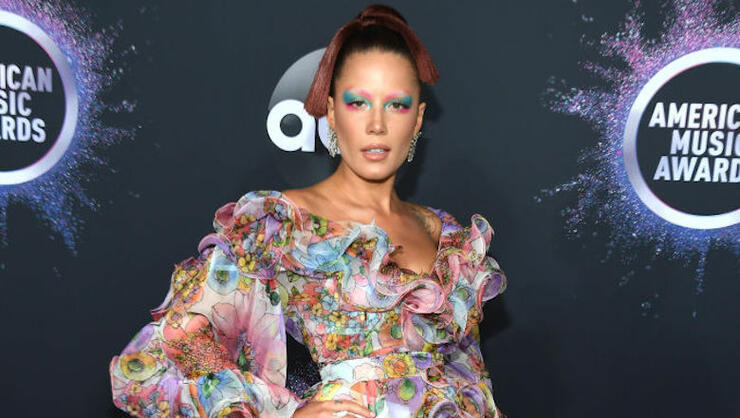 Halsey is the latest musical guest announced to perform on Saturday Night Live.
Early Sunday morning (December 22), the late-night sketch comedy show announced Adam Driver host the first show of the new year, which will include live musical performances by the pop singer. The Marriage Story actor and the Grammy-nominated recording artist's guest spot will premiere on Saturday, January 25, 2020.
This will be the third time the 36-year-old will do the honors of serving as the master of ceremonies on the series after hosting in 2016 and 2018. Halsey, on the other hand, will mark her second SNL appearance after celebrating her hosting debut and delivering performances of "Eastside" and "Without Me" in February 2019.
Halsey's music gig will broadcast a week after her third studio album, Manic, drops on January 17. The musician's latest LP features previously-released songs "Nightmare," "Clementine," "Graveyard," "Finally // Beautiful Stranger," and "Suga's Interlude." (See the full tracklisting here.)
"I think I really, really thought I was going to make an album that was really mean and angry, and like savage and bitter," Halsey told On Air with Ryan Seacrest about her new effort. "I thought I was going to go in and air some dirty laundry and vent all this anger that I had," she explains. "Then I sat down in the studio to write and it was kind of like really happy and effortless. I've made peace kind of with some of the parts of me that I used to fight with in the past."
Halsey will support Manic with the "Manic World Tour," which launches in February 2020. (Get your tickets here.)
Photo: Getty Images
Chat About Halsey Announced As First 'Saturday Night Live' Musical Guest Of 2020