Duff Mckagan Says GNR Reunion Ultimately Didn't Appeal To Izzy Stradlin
By Andrew Magnotta @AndrewMagnotta
December 26, 2019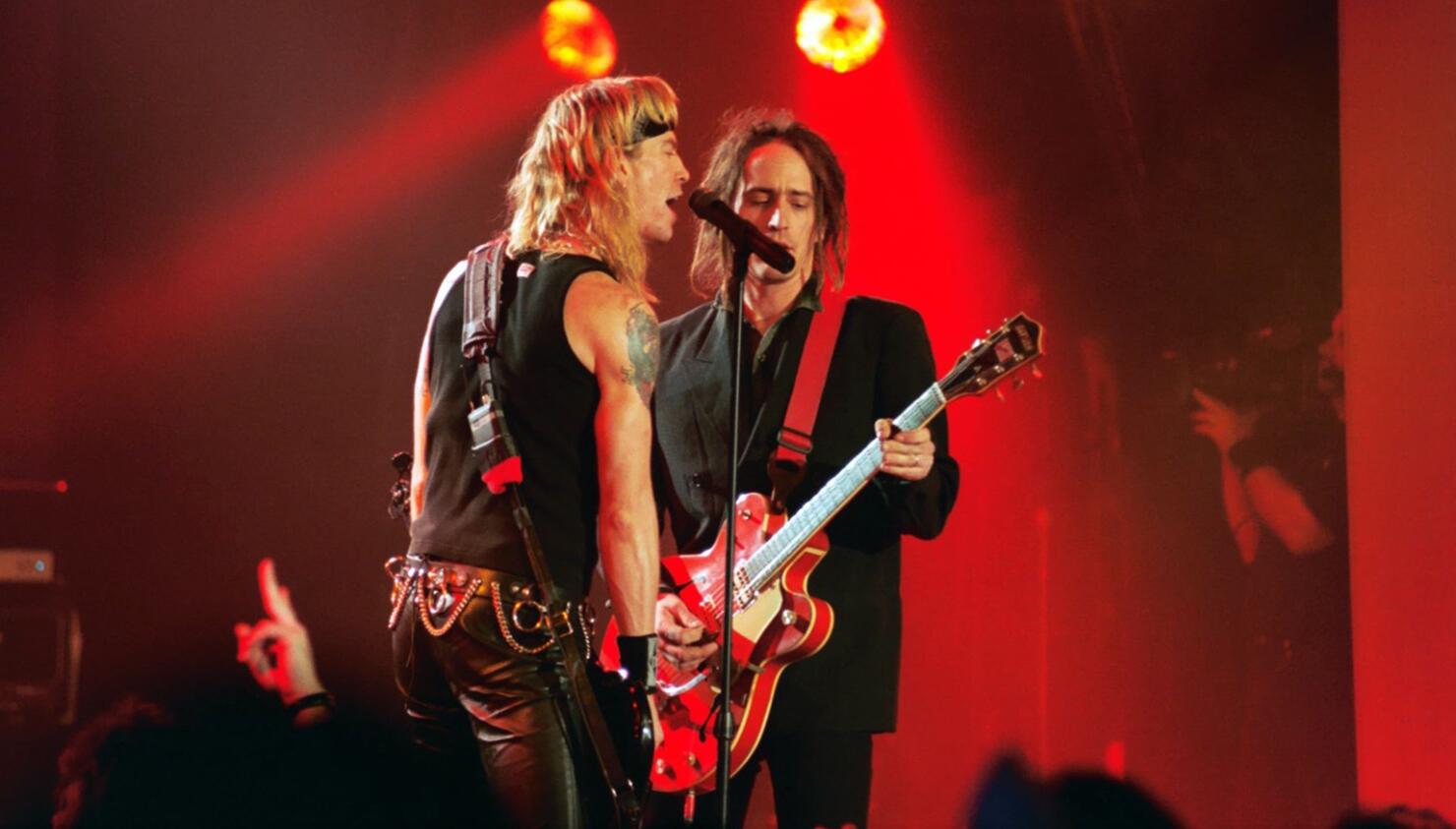 Duff Mckagan doesn't hold anything against Izzy Stradlin for walking away from an opportunity to reunite with Guns N' Roses for the band's 'Not in This Lifetime' tour.
While the reunion, featuring McKagan and Slash back together with front man Axl Rose far exceeded expectations, becoming one of the most profitable concert tours of all-time, McKagan says fans asking "Where's Izzy" should understand that the touring life isn't for everybody.
Stradlin, in particular, who quit GNR after getting sober in 1991, has shown little interest in touring in the years since.
"I just don't think he ever wanted to do it," McKagan told Classic Rock magazine in a new interview (as reported by Blabbermouth). "We tried to make it work, but it just didn't. And in a situation like this you're really in it, man. You either get on it or you don't, because the train's moving forward. The good thing is, Slash really like playing with [guitarist] Richard Fortus, and Slash is somewhat picky about that kind of stuff. They get on great as far as a two-guitar player relationship goes."
McKagan added that he hasn't had a lot of time to "go back on the Izzy thing" because of how fast his life has moved since the 'Not in This Lifetime' tour kicked off.
In a brief statement last year to the Wall Street Journal, Stradlin intimated that he was happy for his band mates' newfound success and suggested that he walked away over a simple contract dispute.
"That's life, sometimes things don't work out," Stradlin concluded.
Earlier this year, McKagan revealed that the band gave Stradlin every opportunity to return, but the guitarist never showed.
GNR recently announced a run of tour dates in 2020. Get tickets and more details here.
The band has presumably been working this fall and winter on new material, but the members have been tight-lipped on how or if those sessions have progressed.
Photo: Getty Images