Billie Eilish Mourns The Loss Of Two Teenage Fans: 'I Want To Scream'
By Eliot Hill
December 27, 2019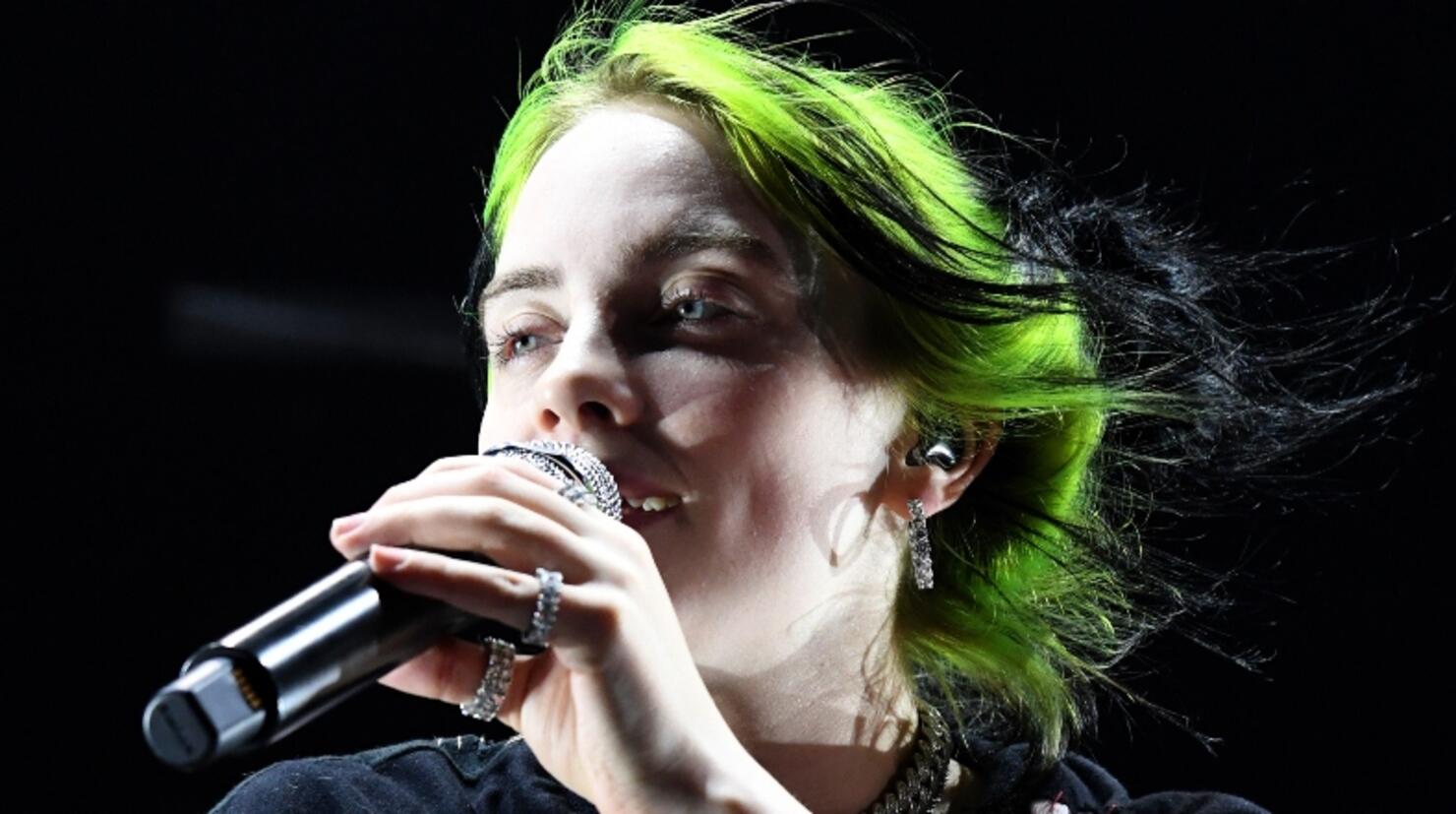 Billie Eilish's 2019 is not wrapping up the way she had hoped. 
On Thursday (December 26), the Grammy-nominated artist took to her Instagram Story to mourn the death of a 19-year-old Australian super-fan named Skyler Davies. "Sending every ounce of love I have to Skylar's family and friends. My heart is shattered," the "bad guy" singer wrote along with a few photos featuring the two young women. "Rest easy beautiful girl."
The cause of Davies' death is currently unknown but a GoFundMe page set up for the teen said, "Skylar collapsed, her heart stopped beating and she never regained consciousness. Skylar was our world and we are deeply heart broken."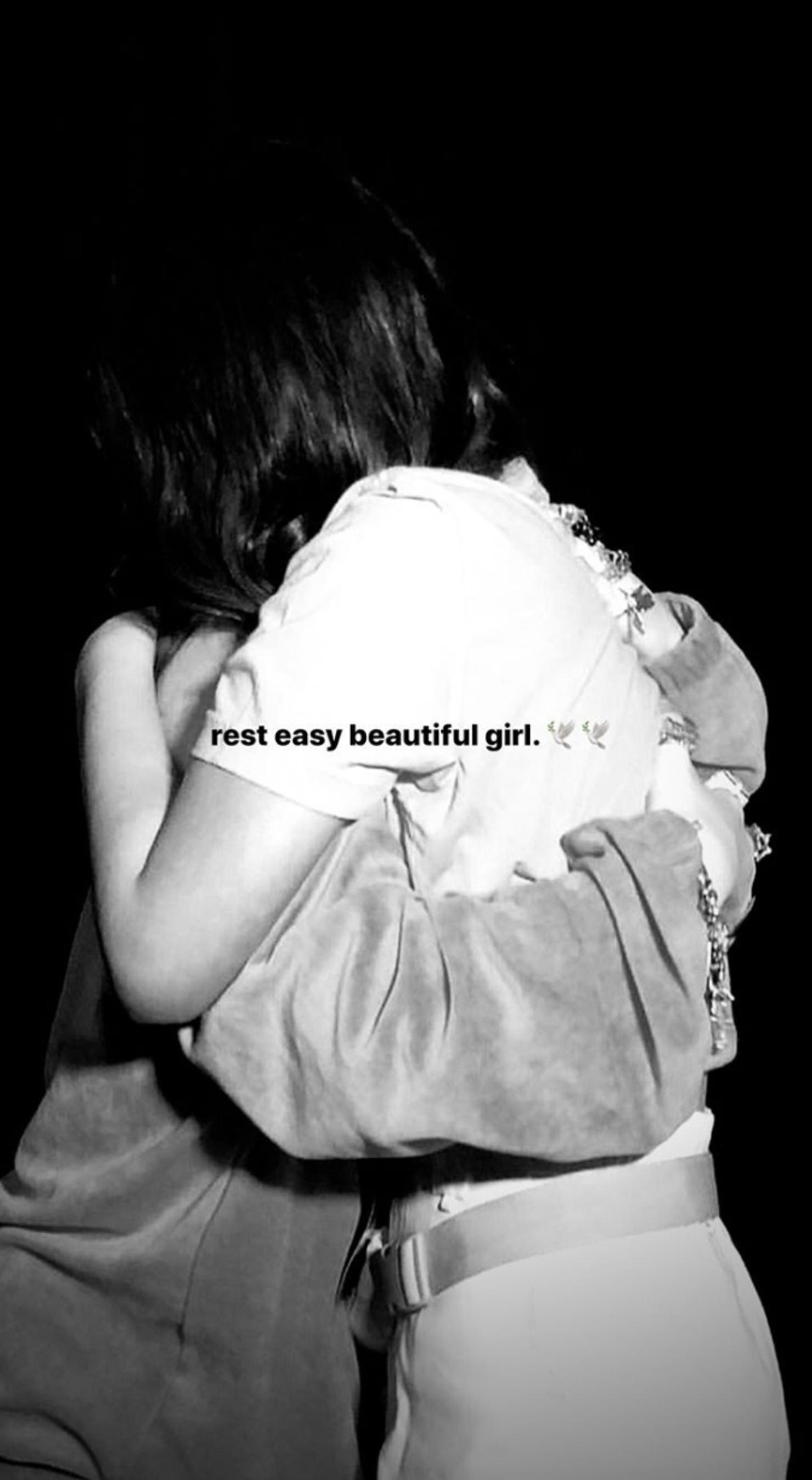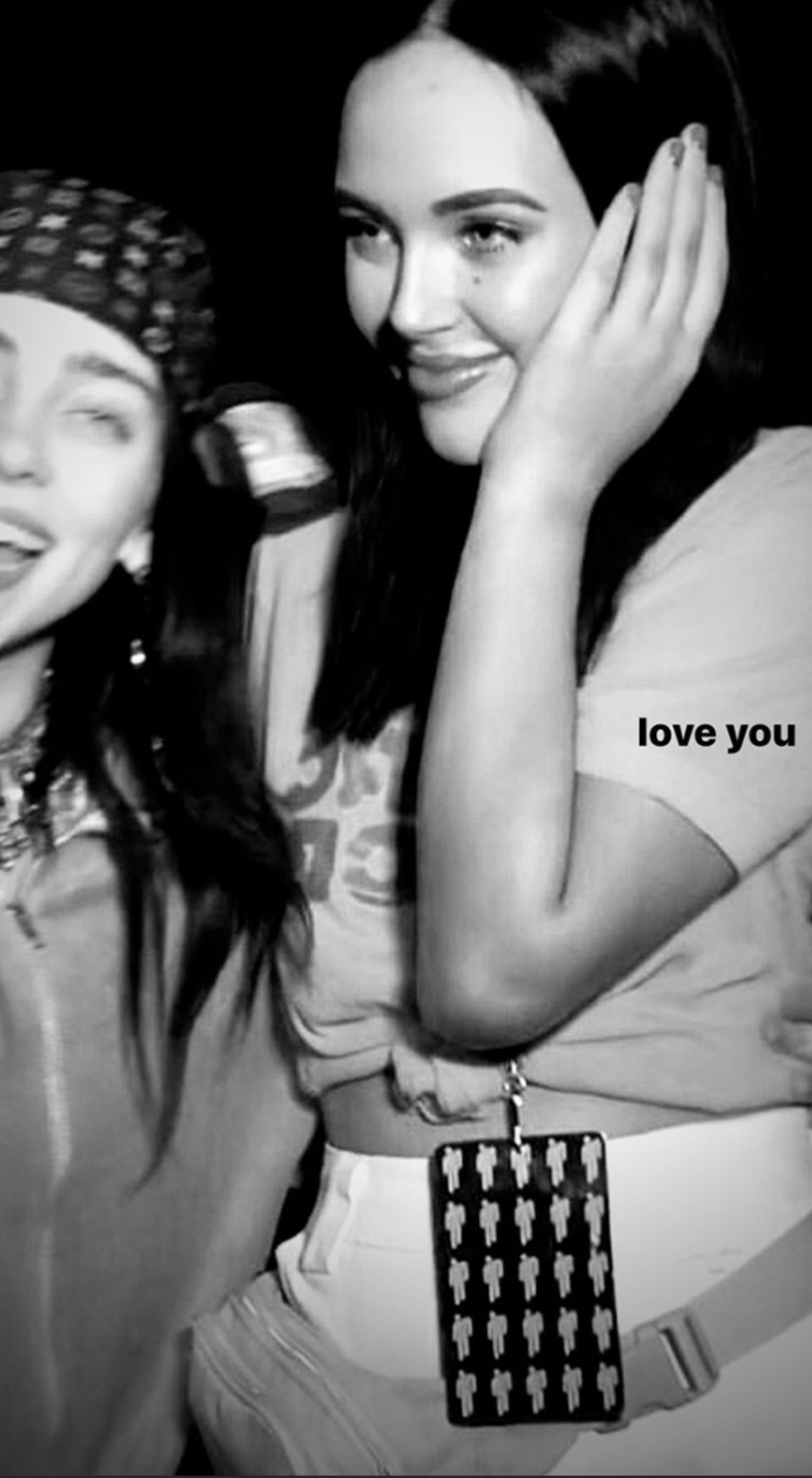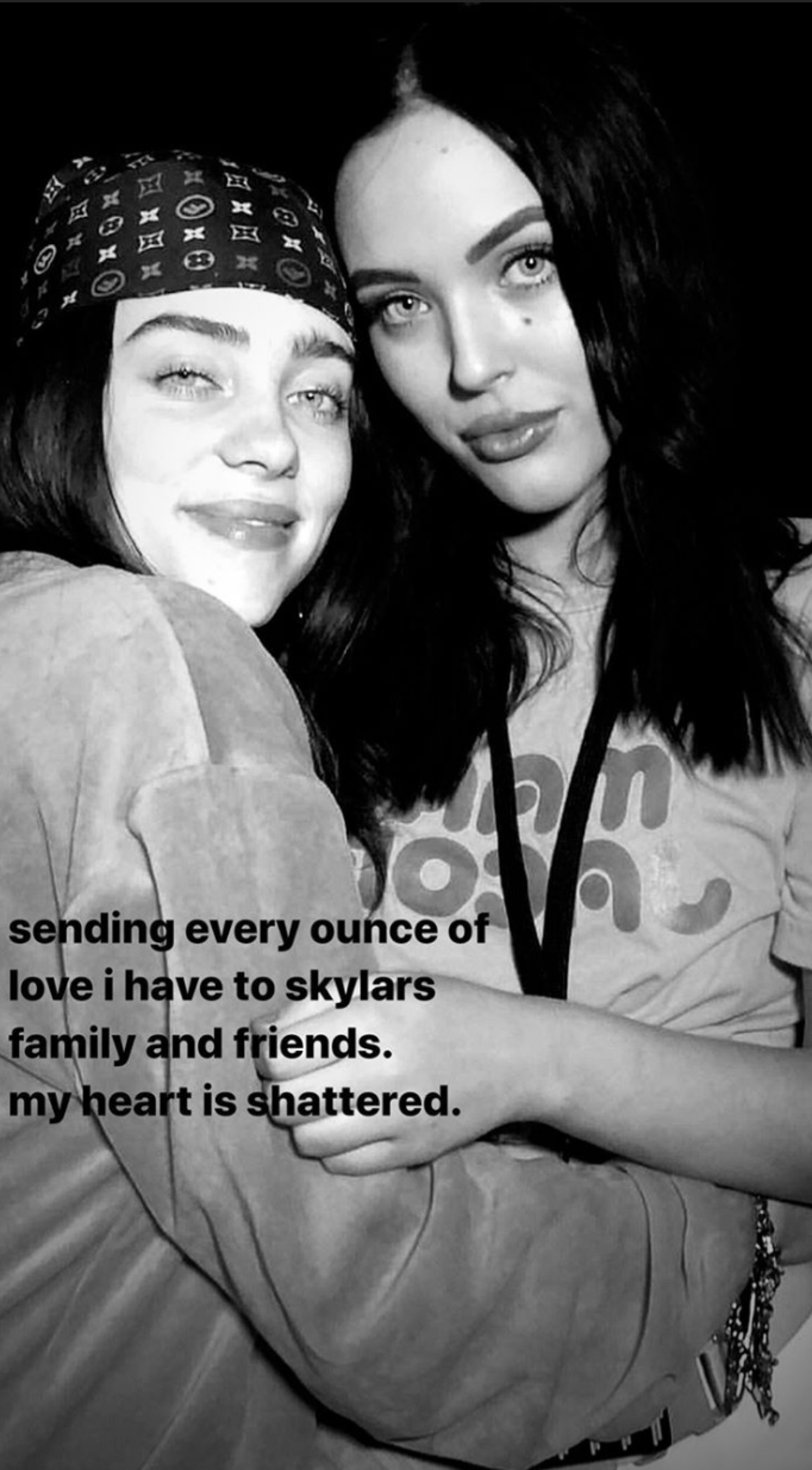 If that wasn't heartbreaking enough, Eilish posted an hour later that she learned another fan of hers passed away. An 18-year-old San Diego teen by the name of Kira Stanley, who was also a massive fan of Eilish, died after battling Diffuse Intrinsic Pontine Glioma. 
"I don't understand why is this all happening. I hate this," the 18-year-old singer wrote alongside a photo posing with the fan. "I don't know how I'm only finding out now. You're not here anymore. I love you so much Kira. Please fly high." The singer then posted a few photos of the pair hugging.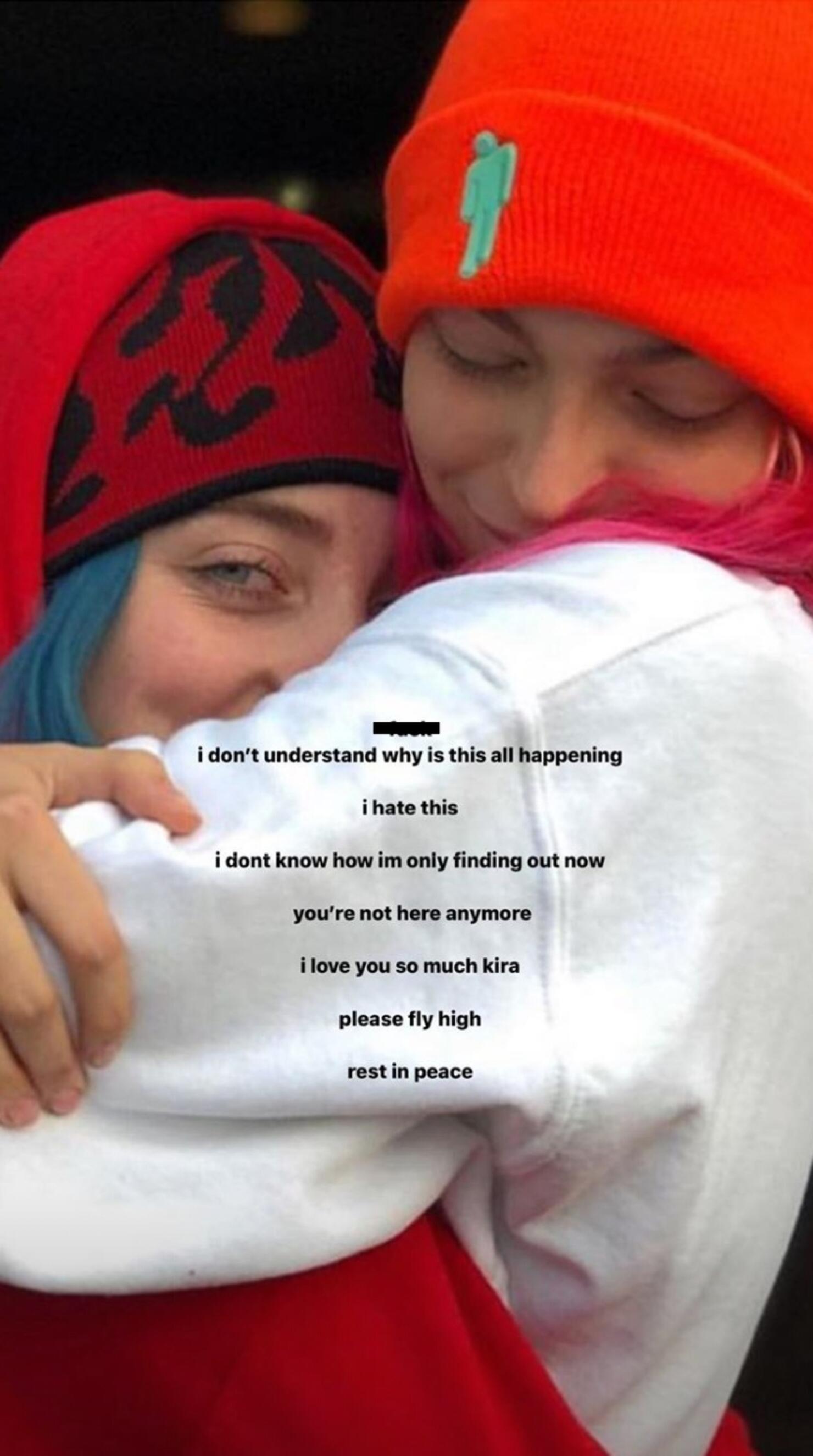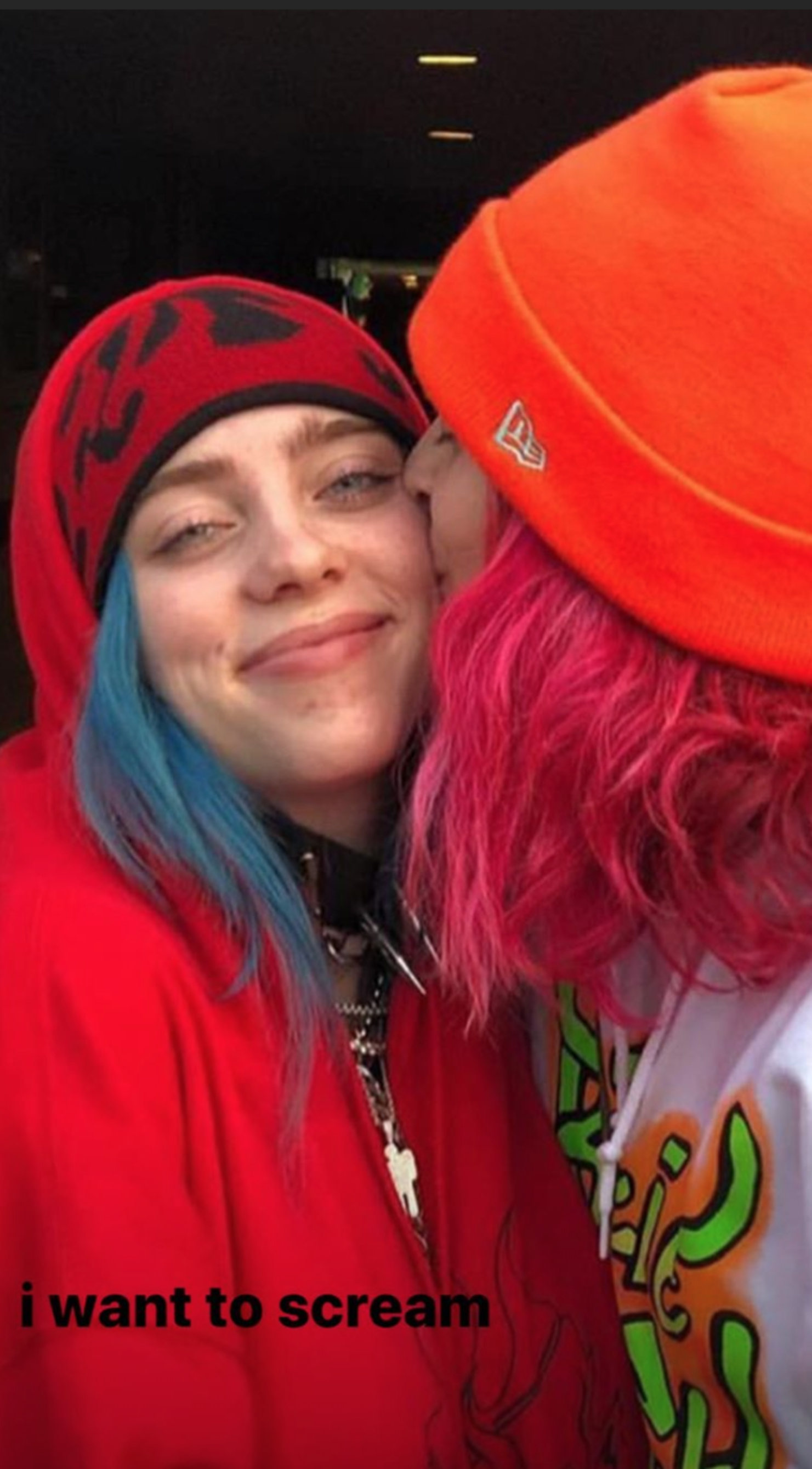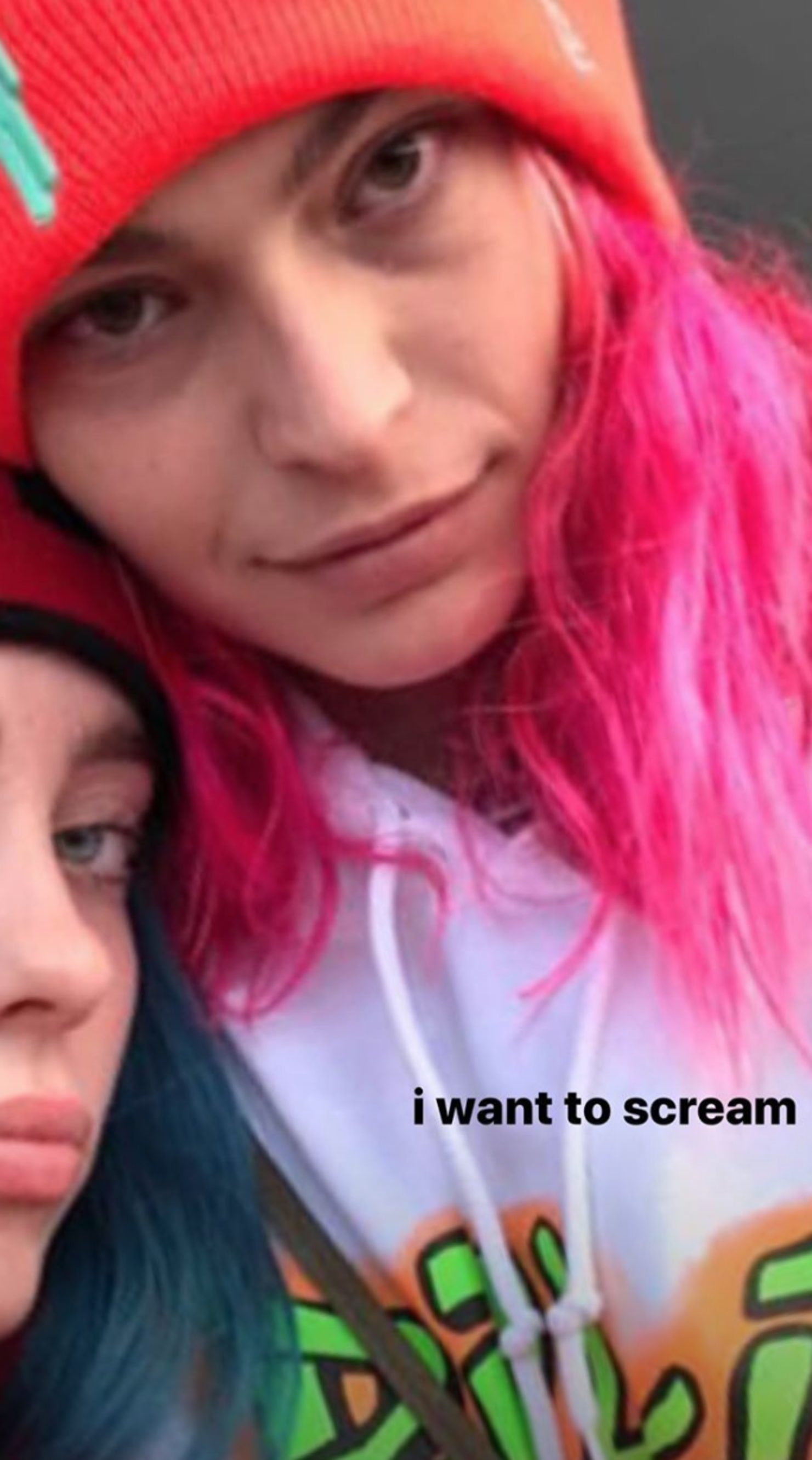 Stanley has been in and out of the hospital since 2017 after going "from normal and healthy teenager to a kid fighting a serious brain tumor" according to her own GoFundMe page. She passed away on Christmas Day, December 25. 
The singer ended her Instagram Story with two posts saying, "I want to scream."
Our hearts go out to Eilish and both families of Skylar and Kira during this very difficult time.
Photo: Getty Images