Rob Halford Would Enjoy Rock Hall Reunion With Former Judas Priest Members
By Andrew Magnotta @AndrewMagnotta
December 27, 2019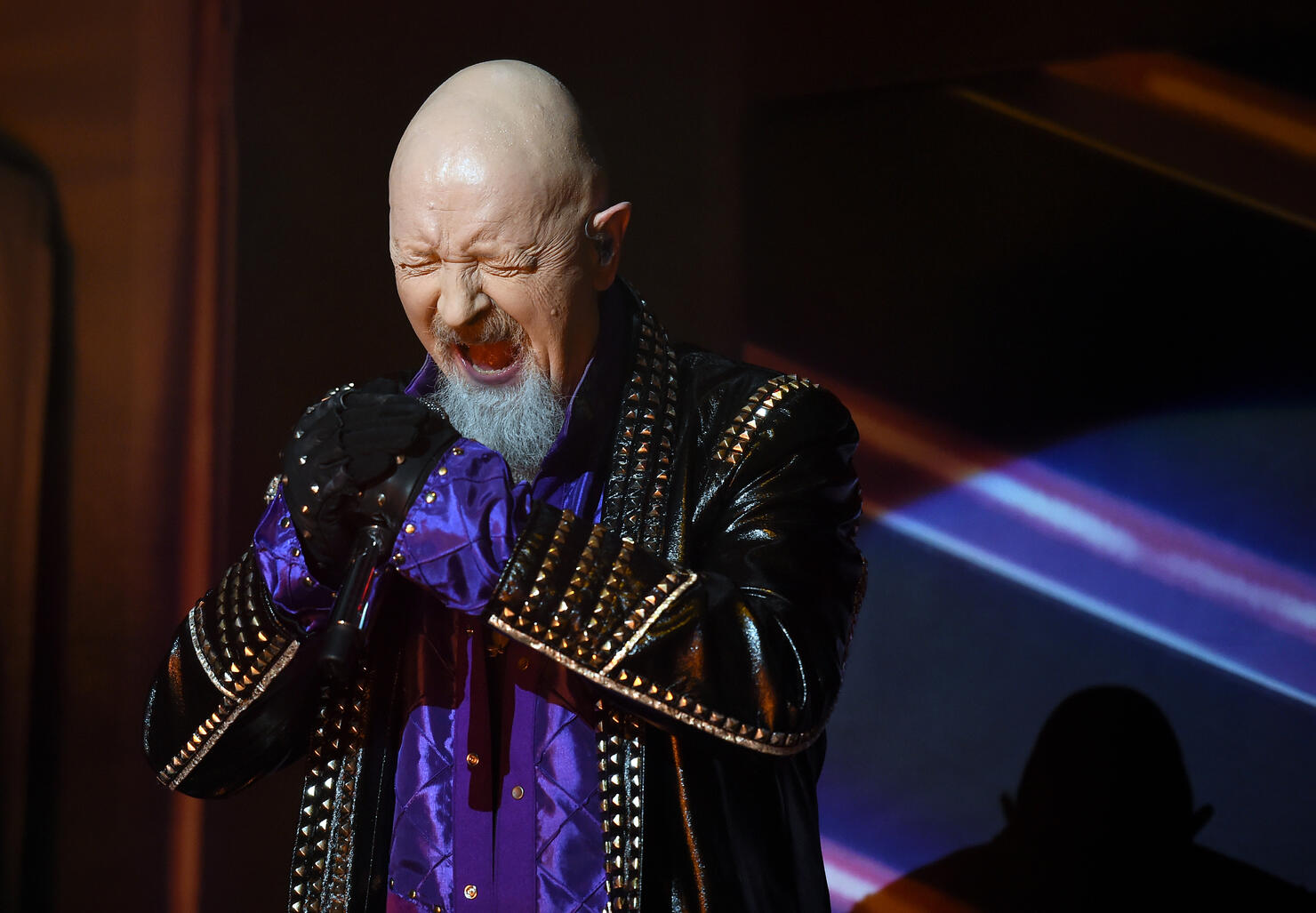 Judas Priest front man Rob Halford is about as ready as anyone has ever been to be enshrined in the Rock and Roll Hall of Fame.
The Metal God doesn't even know yet if he will be inducted in this year's class, but he's already calling for an end to some of the band's long-standing rivalries.
When asked recently about the potential for a Rock Hall of Fame induction to bring about reunions with former band members, Halford said he's on board.
"...[I]t's just a case of 'wait and see,'" Halford explained to Fox Sports 910's Kenny Sargent. "But it's a celebration, and it's 50 years of Priest, and, man, it's gonna be great. Should we get in, it's gonna be amazing."
When prodded about the debacle during KISS's Rock Hall induction in 2014, where the four co-founders refused to perform together, Halford said that won't happen with Priest.
"I was thinking about the the other day," Halford said. "And this thing came into my head: 'Jim, the needs of the many outweigh the needs of the few, or of the one...'"
The Judas Priest reunion fans are most eager to see is with longtime guitarist K.K. Downing, who left the band some nine years ago and sparred with Halford and bassist Ian Hill through the press in recent years.
Downing has also said recently that he's eager to set aside his differences with Judas Priest to make the Rock Hall induction a special occasion.
Photo: Getty Images