K.K. Downing Believes Judas Priest Will Get In Rock Hall Of Fame This Time
By Andrew Magnotta @AndrewMagnotta
November 1, 2019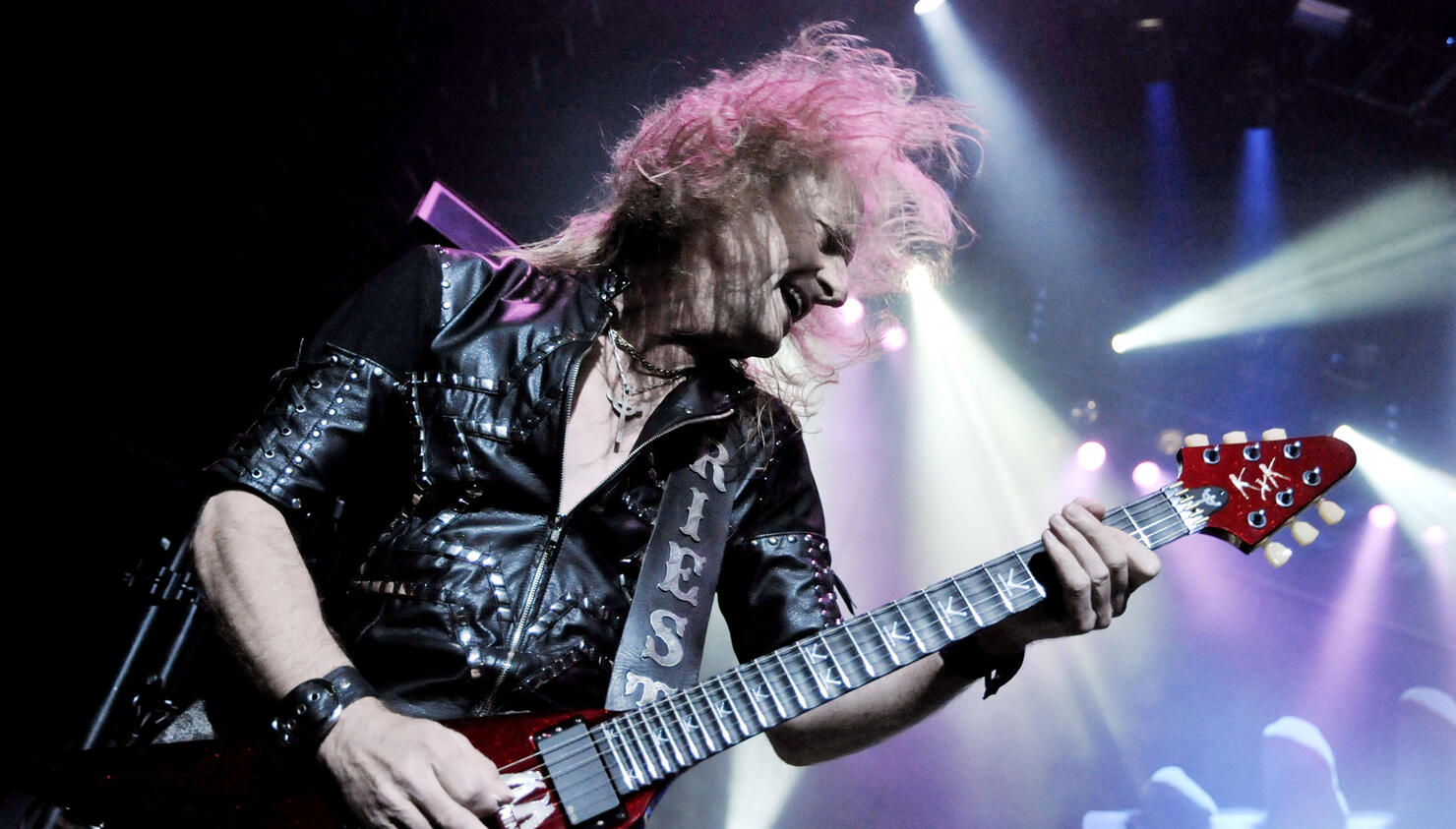 How much longer can the Rock and Roll Hall of Fame snub Judas Priest?
The band's former guitarist K.K. Downing says he believes the tide is changing and that the Rock Hall will soon resolve a two-decade old error this nomination cycle and the band will be inducted at the 2020 ceremony.
"I think it's looking pretty good this time, to be fair," Downing told a radio show in his hometown of Wolverhampton, England. "I know there was a lot of backlash when we didn't make it last time a year or two ago."
He said that the Rock Hall is "bloody hard to get into," noting that heavy metal progenitors Black Sabbath were eligible for 15 years before being inducted in 2010.
"I sometimes don't know what you have to do," Downing continued. "But what is fairly poignant is that a lot of people [who are in this year's nominees] are not with us today."
He indicated Whitney Houston, Soundgarden frontman Chris Cornell and the entire founding lineup of Motörhead as a few examples of nominees who passed away before getting a chance to be inducted.
Downing doesn't have any hard feelings about how long it's taken (or is taking) to get into the Hall of Fame. He says you have to be a legend and "There's no such thing as a young legend. So these are the credentials you've got to have..."
One of the most important bands in heavy metal history, Judas Priest has been eligible for Hall of Fame induction since 1999. While the band was finally nominated in 2017 (for the 2018 class), it was passed over by the Hall, which has a well-documented and inexplicable prejudice against heavy rock.
The consensus against all that is heavy finally started to turn over the past decade, with the Hall welcoming Metallica, Black Sabbath, Nirvana, Kiss, Pearl Jam and Rush into its ranks.
In October, the Hall of Fame announced 16 nominees, with several more hard rock-leaning bands joining Judas Priest on the list, including Soundgarden, Motörhead, MC5, Nine Inch Nails and Thin Lizzy.
Fans can cast a vote for their favorite nominee here. The honorees will be announced in January.
While Downing has butted heads with his former Judas Priest bandmates over the past year, it appears all the members of the band's classic lineup are in agreement about the Hall of Fame.
Front man Rob Halford, who shared his band's Rock Hall rejection letter in 2017, has often said it's time the Hall make room for more heavy metal.
Photo: Getty Images