Amanda Bynes' Apparent Face Tattoo Has Fans Freaking Out: See The Ink
By Paris Close
December 31, 2019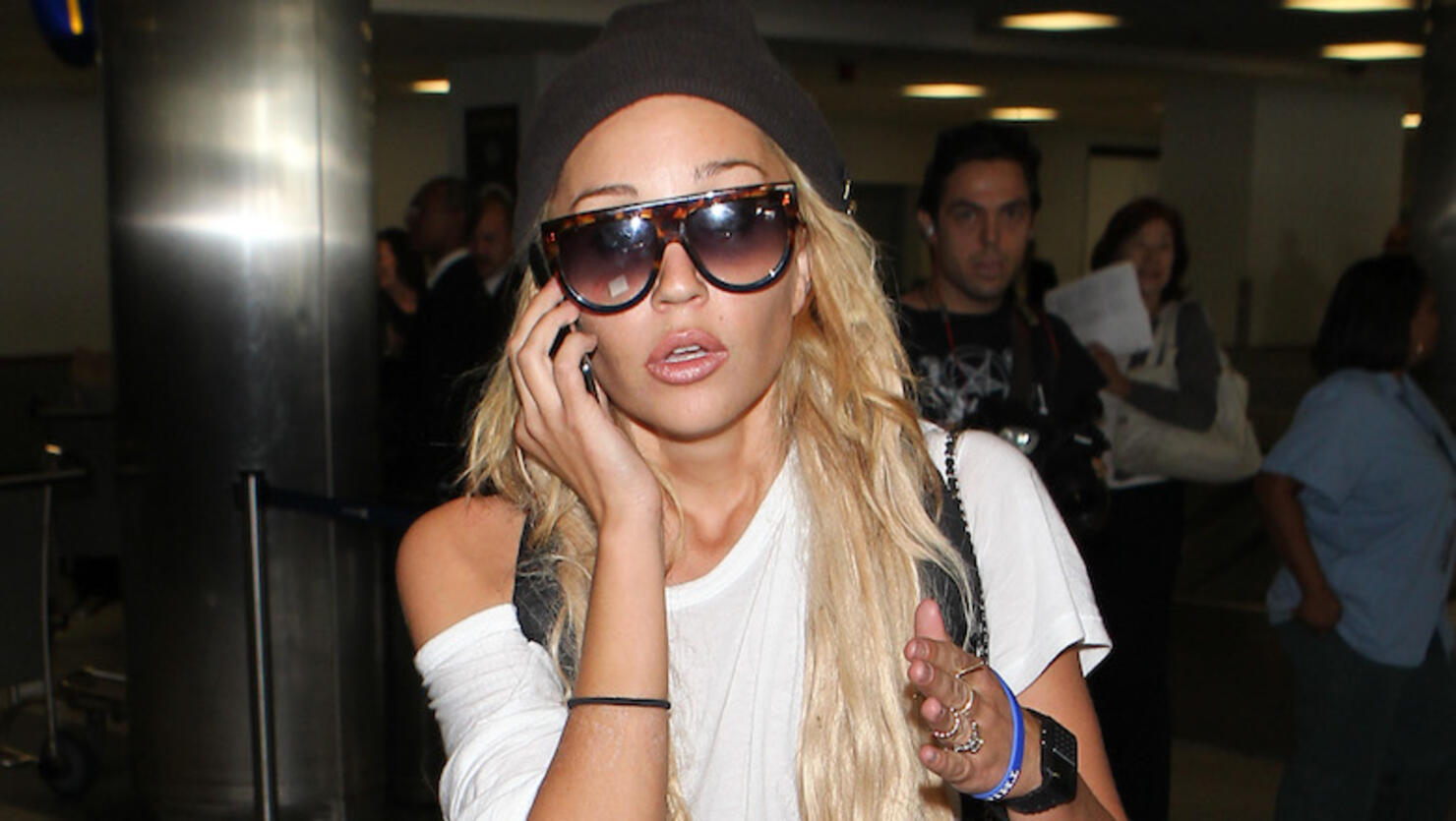 Amanda Bynes appears to have gotten a new face tattoo, and fans are a bit worried.
New Year, new ink? This seems to be the motto for the former Nickelodeon star, who recently debuted what looks to be a heart-shaped tattoo in the middle of cheek the night before New Year's Eve. The image, captioned with nothing more than an alien emoji, shows the What I Like About You alum wearing a non-expressive look on her face, which seems to have been scrawled with the outline of a black heart just below her left eye.
See Bynes' new heart-shaped face art down below.
Is Amanda Bynes okay? I ask because she got a messed up heart tattoo on her face and that's usually the first cry for help

— 19th #1 (@KidTiger__) December 31, 2019
I hope Amanda Bynes' face tattoo is not real. Also how was her recent Instagram post even remotely "geisha girl vibes?" I worry about her 😬

— Beulah Marie 💙 (@MissBeulah2U) December 31, 2019
Whether the design is real or fake is anybody's guess, but fans have been expressing their concern over the actress' seemingly-permanent decision nonetheless. "I love Amanda Bynes, I really hope she didn't ruin her beautiful face with this tattoo," one fan tweeted, as another implored, "We must protect Amanda Bynes at all costs."
"The decade couldn't be over without Amanda Bynes joining Aaron Carter In getting a face tattoo this year. What did Nickelodeon and Disney do to these kids?" tweeted another user, referring to the now-infamous Medusa tattoo Carter showed off just a few months ago.
Bynes' new apparent face tatt comes months after the star made her return to social media when she revealed her Instagram account in September. As fans know, going back online was a huge step for the star, who has had a pretty tough past with social media — stemming from her infamous celebrity-targeted tweets to her abrupt retirement at the age of 24. However, with the love and support of fans, Bynes seems to have a much healthier relationship with the platforms these days.
Photo: Getty Images