Green Day Looking For Fan To Host 'Backyard Party' Ahead Of Album Release
By Eliot HIll
January 8, 2020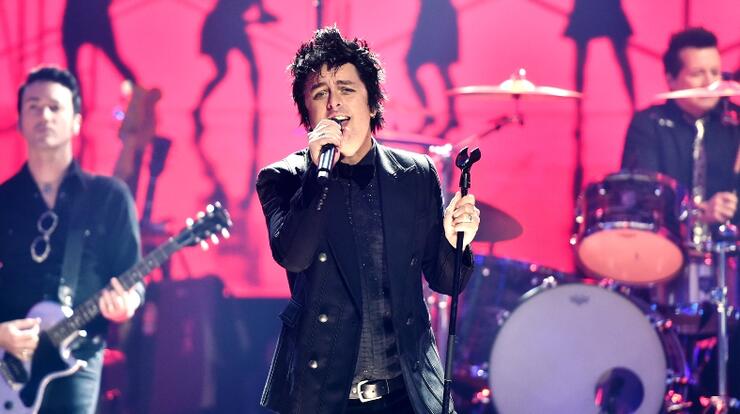 If you've ever wanted to invite Green Day to your house to play an intimate gig, you're in luck — seriously.
On Tuesday (January 7), Billie Joe Armstrong took to Instagram to announce that his band wanted to plan an upcoming show and instead of playing a venue, they wanted to jam out in a fan's backyard.
"Hey! It looks like our new record is coming out in like a month or something, so we're just planning some stuff — some surprises — but one thing I was thinking is does anyone have a relatively big backyard that we could do a backyard party in?" Armstrong asked his followers. "Somewhere where we could play at your house or your garage, or backyard – or I dunno, do you have a barn or a church or a church parking lot?"
The only caveat to eligibility is that "it would have to be in California." So, if you're in the Golden State and have some room to spare, hit up the "Fire, Ready, Aim" singer on Instagram. So far, there is no further details about how tickets would work, but once the band finds a backyard, info should be available.
The legendary punk band recently confirmed a previously speculated track list for its new album that was anonymously sent to a fan and also revealed the next single "Oh Yeah!" comes out next Thursday (January 16).
Green Day's album, Father of All Motherf******, will be out next month on February 7. Then, the band will embark on the Hella Mega Tour— a massive stadium tour with Weezer and Fall Out Boy— over the summer.
Tickets to the tour are available now.
Photo: Getty Images
Chat About Green Day Looking For Fan To Host 'Backyard Party' Ahead Of Album Release