David Lee Roth Casts More Doubt On Future Van Halen Reunion
By Andrew Magnotta @AndrewMagnotta
January 9, 2020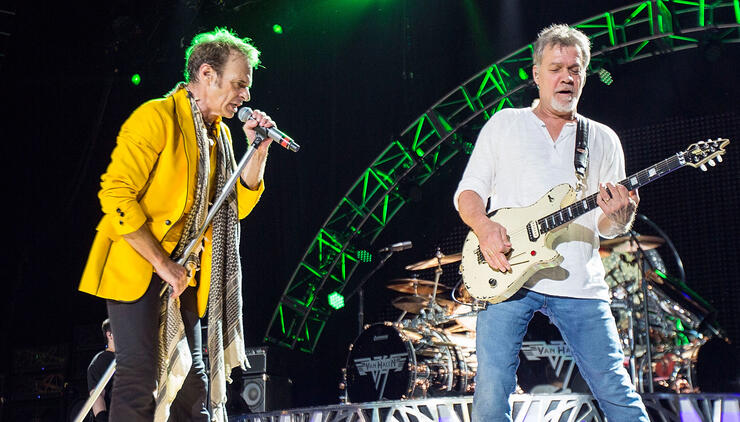 Eddie Van Halen is "not doing well," according to David Lee Roth.
The longtime Van Halen front man kicked off his solo comeback Wednesday night at the first show of his Las Vegas residency. Earlier this week, in an interview with the Las Vegas Review-Journal, Roth remarked on the present and unlikely future of his legendary band.
Roth did not directly address the news that Eddie has been battling cancer since sometime around Van Halen's last reunion tour, but instead suggested that the guitar icon's lack of public activity since 2015 is emblematic of his supposedly deteriorating health.
"Ed's not doing well, and singing and dancing is a perishable skill," Roth said. "If you have the capacity, it's something that has to be used routinely, if not for the thrill of it and the magic of creating with other incandescent spirits."
Van Halen was apparently close to another return this past summer — Roth's comments from the fall of 2018 illustrated that he was certain of it. But the tour (which may have included the return of longtime bassist Michael Anthony) fell through it seems because of Eddie's health.
Roth has expressed that he's done relying on the Van Halen brothers, Eddie and Alex, for his career, announcing last summer that he plans to perform as much as possible while he's still able.
Elsewhere in the Las Vegas Journal-Review interview, Roth again took credit for Van Halen's status in the pantheon of rock music, calling himself the band's "musical director" until his exit in 1984. It's no wonder he says he doesn't get along with Eddie.
Roth's Vegas show runs through March, but he'll also be on the road with KISS this spring.
For tickets and more details, go here.
Photo: Getty Images