R. Kelly's GF Joycelyn Arrested After Brawl With His Other GF Azriel
By Peyton Blakemore
January 9, 2020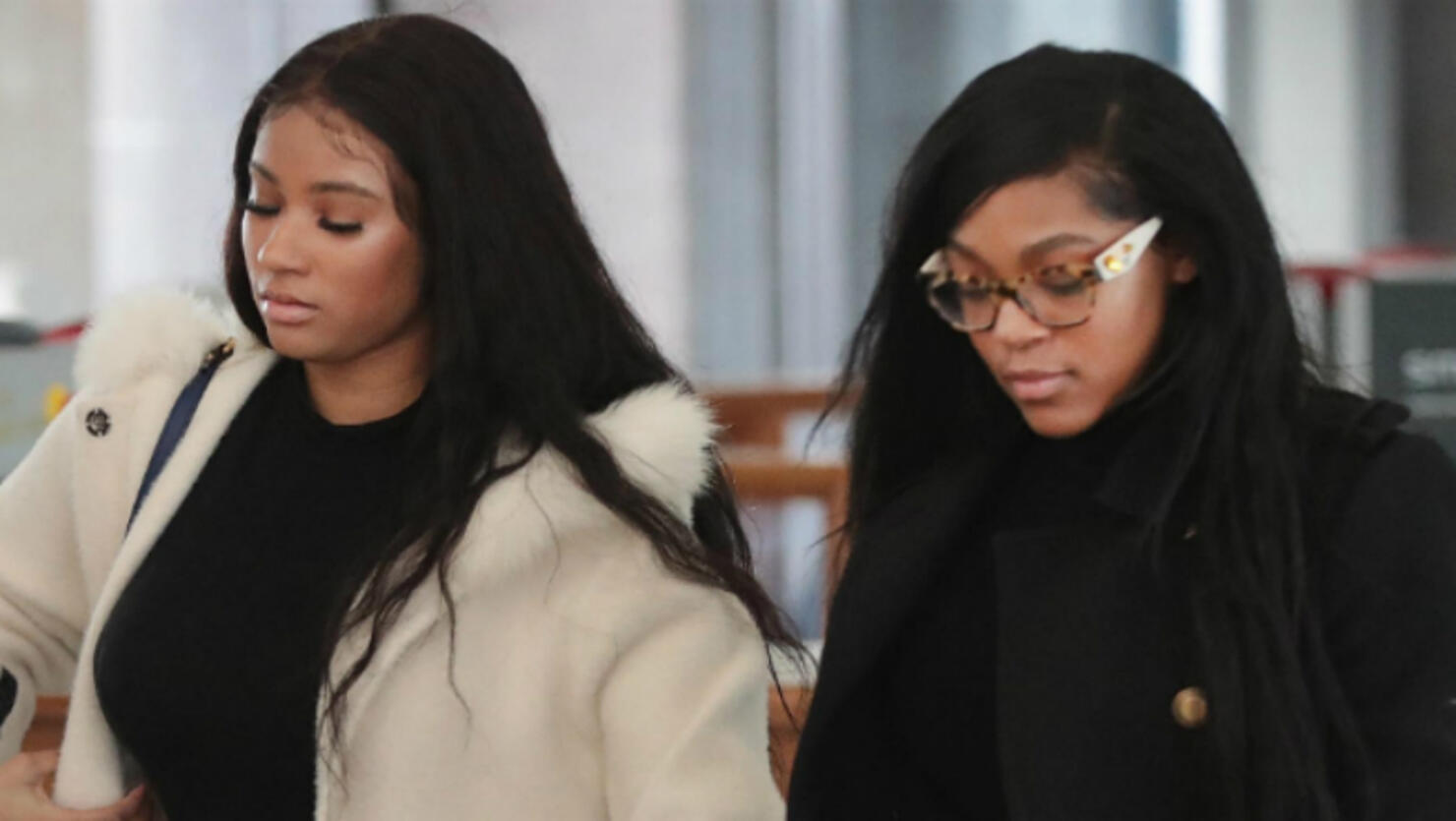 Joycelyn Savage has been arrested.
According to TMZ, R. Kelly's girlfriend surrendered to Chicago PD late Wednesday night (January 8) and was booked for misdemeanor battery after getting into a fight with the disgraced singer's other girlfriend Azriel Clary earlier in the day.
Joy is reportedly set to face a judge on Thursday morning (January 9), who will lay out the ground rules for her release. Her next court appearance will be on February 6.
As previously reported, Joy and Azriel got into a physical altercation on Wednesday afternoon while Azriel was live-streaming Joycelyn visiting their previously shared apartment to reportedly pick up items for R. Kelly, who is currently behind bars after being charged with 18+ counts of sexual misconduct and other charges.
"You disrespectful! You're so evil!" Joycelyn shouts in the clip, which was captured by The Shade Room, as she walks to the apartment's front door. Azriel, who is holding her phone to film, then retorts, "I'm not evil. I need to protect myself." The situation escalates when Joycelyn turns around to approach Azriel.
As Azriel shouts, "Joy, you were sleeping with me as a minor," she drops her phone and the two begin to fight. The phone continues to record as you hear the two ladies fighting one another. While the phone's camera was turned away from the scuffle, you can hear people attempting to break up the fight as Azriel continues to shout "you were sleeping with me as a minor, you're going to jail," and Joy calls her a "liar."
Prior to Joy's arrest, Kelly's attorney, Steve Greenberg, spoke to TMZ about Azriel's allegations of underage sex. "I have a statement written by Azriel that she provided to me, voluntarily, after Robert was already in jail, that said she never had sex with him when she was underaged," he told the outlet. "As far as this little catfight, it is clear that it was staged to try and boost social media popularity."
Photo: Getty Images