Terrifying Video Shows Rider Get Thrown From Spinning Carnival Ride
By Dave Basner
January 13, 2020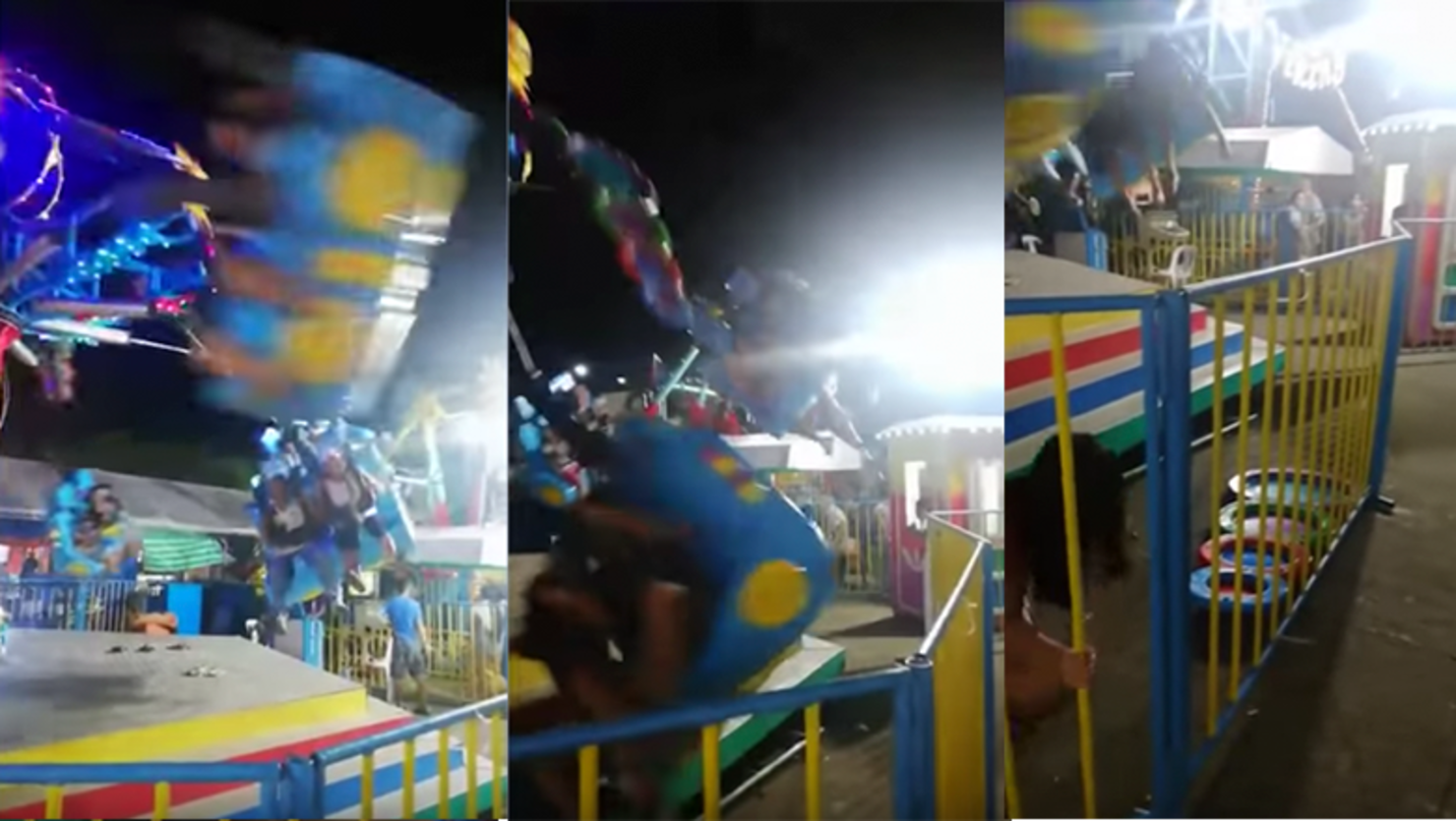 Carnivals are supposed to be fun places where people can spin, swing, drop and go fast on rides without worrying about their safety, but lately, there have been quite a few accidents at fairs that might have thrill-seekers thinking twice before getting on one of the attractions. From roller coasters to pendulums to rotating rides, it seems nothing is safe. Now, there's been another accident, this one on a ride that spins around.
It happened at a carnival in Antipolo City in the Philippines, where hundreds of locals were enjoying the festivities. A person was filming family members on a spinning ride called the Spiral Jet, when they wound up capturing a terrifying accident. After a loud sound, a malfunctioning chair can be seen dropping from the ride, throwing a female rider.
Apparently, the accident was caused by a mechanical arm dislodging. Thankfully, no one was seriously injured but the carnival operators offered to pay any medical bills incurred by the victims.
Photo: YouTube