Poison's Bret Michaels Reveals Skin Cancer, Torn Rotator Cuff Diagnoses
By Andrew Magnotta @AndrewMagnotta
January 17, 2020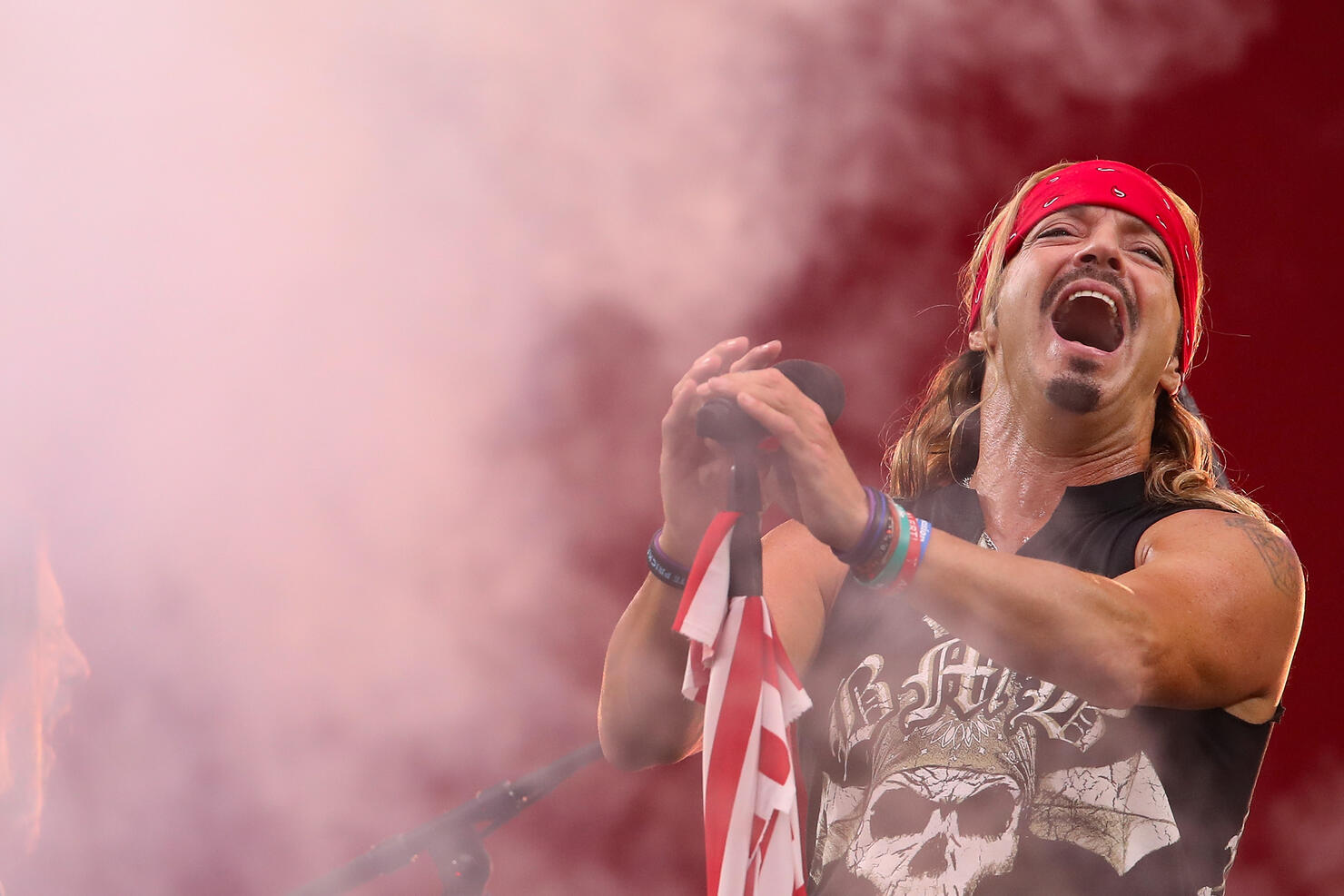 Poison front man Bret Michaels is still optimistic despite revealing that he must undergo surgery to remove a cancerous growth on his skin and rehab an injured shoulder.
Michaels offered the health update in a recent post on his website, explaining that he has a torn right rotator cuff that "looks like a lump or bone was sticking out" and the "more complex" issue of skin cancer, discovered during a recent biopsy.
"I'm in the hands of incredible specialists who are both positive for great outcomes," the singer wrote. "It may slow me down a bit at the beginning of the year, but if God willing, I promise this year will be awesome. Just a few less solo shows and special events until I get this all squared up."
He added that despite the other setbacks, his diabetes is in check.
Poison, alongside Joan Jett & the Blackhearts are providing main support for with Mötley Crüe and Def Leppard on 'The Stadium Tour,' beginning in June.
Michaels' upbeat outlook isn't new. This past fall he credited "good vibes" with encouraging Crüe's planned reunion this year.
"I always try to throw what I call gratitude and a positive attitude out there," he said in one interview. "So I kept throwing the good vibes out there. I said, 'It would be insane for the fans if we had Def Leppard and Poison, and then if Mötley Crüe would pull it back together, that would be incredible."
Get tickets and 'The Stadium Tour' dates here.
Photo: Getty Images