Netflix Wants Prince Harry & Meghan Markle To Consult On 'The Crown'
By Emily Lee
January 21, 2020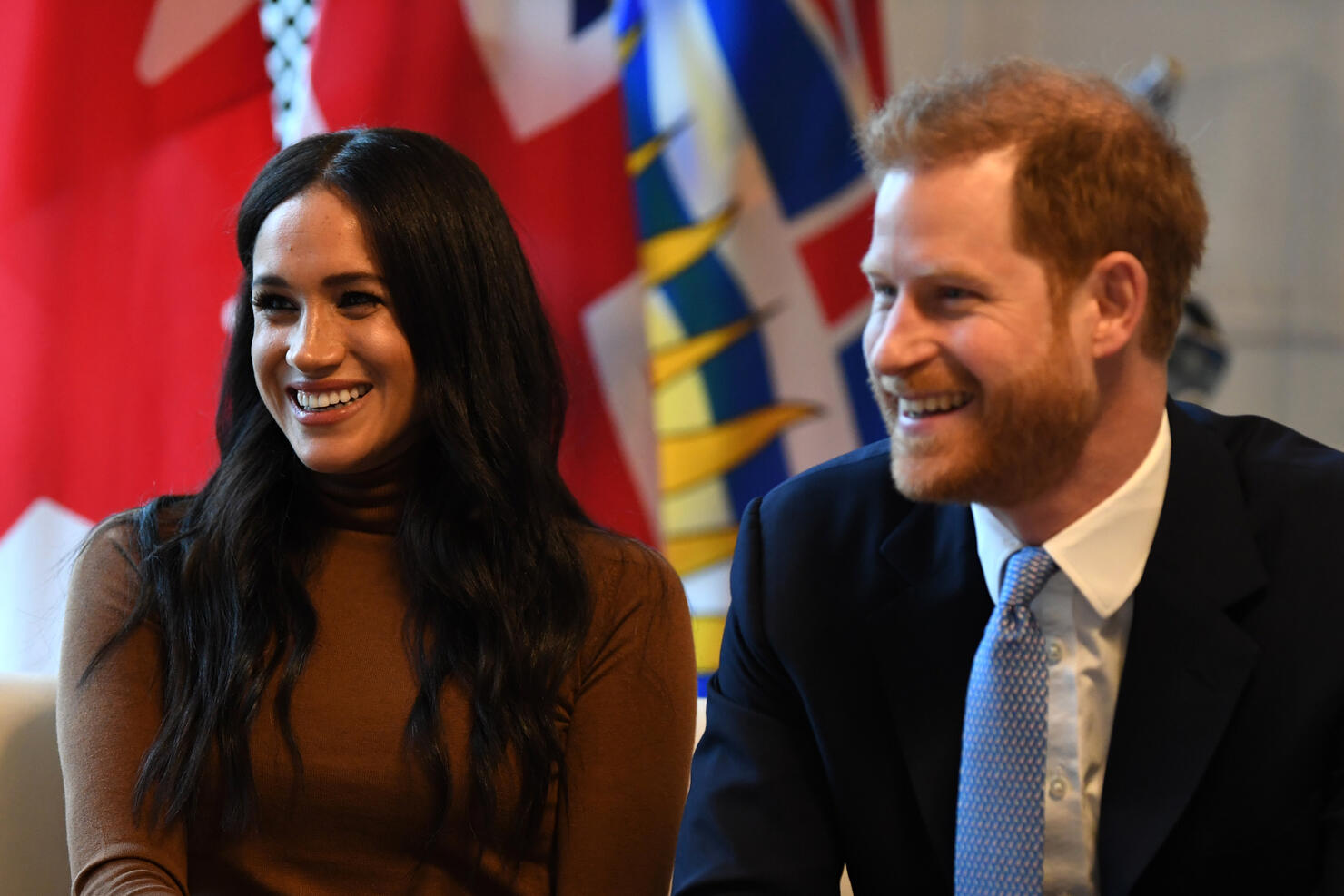 Meghan Markle and Prince Harry are officially free to pursue their own business opportunities after "stepping back" from their positions as "full time working members of the royal family." Now that they've dropped their HRH titles and moved to Canada, the offers have started rolling in. Meghan, of course, has reportedly already signed a voiceover deal with Disney, but it looks like Netflix wants to collaborate with the Sussexes, too.
According to a new report from the Daily Mail, Netflix's chief content officer Ted Sarandos is quite interested in teaming up with Harry and Meghan. When asked about working with them on the streaming giant's popular historical drama The Crown, which is based on Harry's family history, Sarandos replied "Who wouldn't be interested? Yes, sure."
Meghan and Harry are clearly open to Hollywood deals, as well. That Disney deal didn't just fall into their lap. Recently resurfaced videos from The Lion King premiere in London show the Duke and Duchess chatting up CEO Bob Iger and director Jon Favreau about collaborating on future projects. "Next time, anyone needs any extra voiceover work, we can make ourselves available," Harry can be heard telling Favreau in the short video. "That's really why we're here, to pitch," Meghan then chimes in.
Though the Sussexes won't be receiving income from the Sovereign Grant anymore, they won't be strapped for cash. Not only will Prince Charles continue to privately fund them £2.3 per year from the Duchy of Cornwall, Meghan is estimated to be worth $7 million from her acting days and Harry is estimated to be worth somewhere between $30 - $40 million.
Photo: Getty