6ix9ine's Girlfriend Shares First Picture Of Him Since His Sentencing
By Peyton Blakemore
January 22, 2020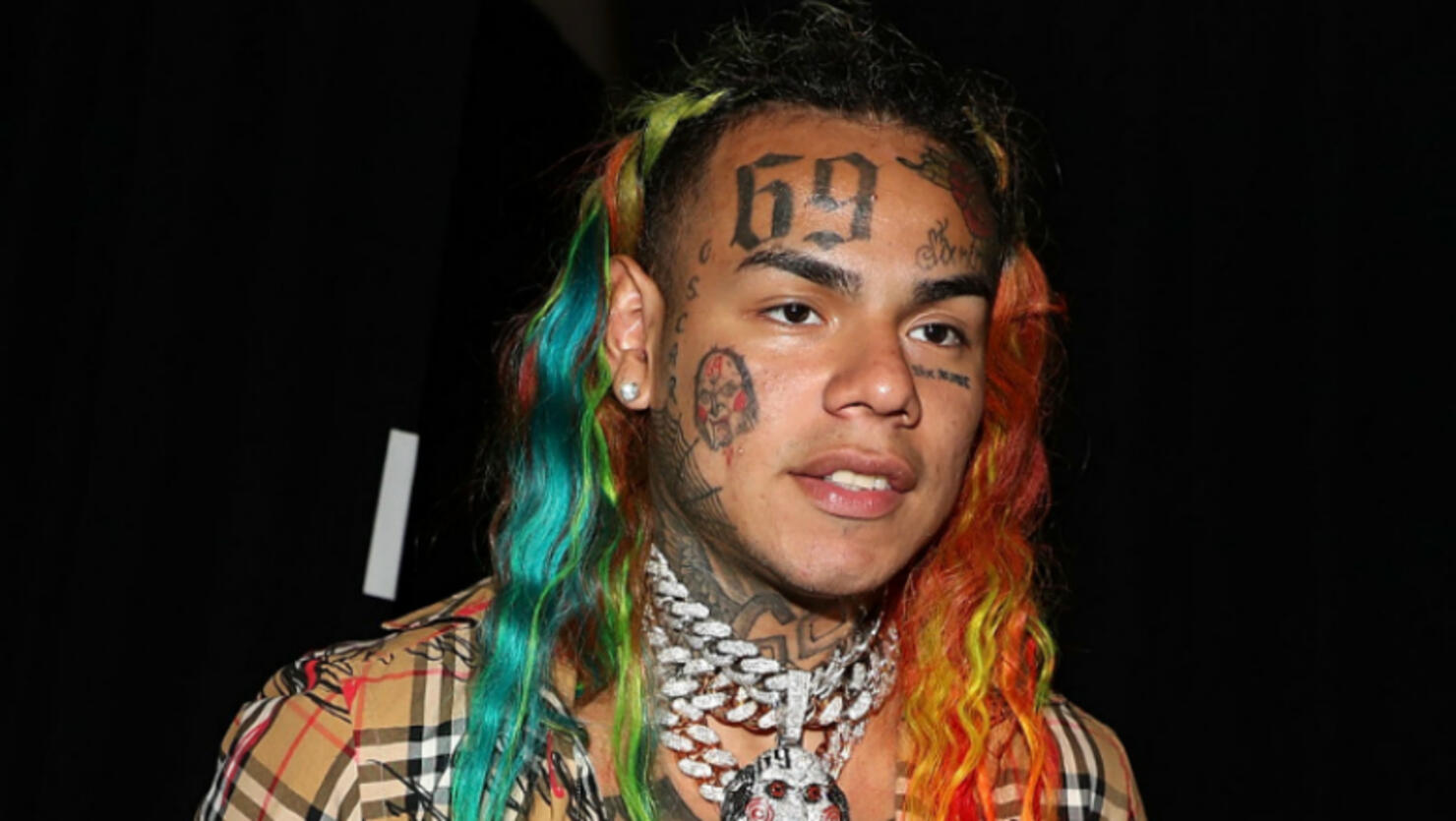 Tekashi 6ix9ine's girlfriend has some words for those who turned their back on her man.
On Tuesday (January 21), shortly after a judge denied the "FEFE" rapper's request to serve the remainder of his sentence at home, Jade shared a new photo of 6ix9ine from behind bars. In the photo, the 23-year-old rapper looked quite serious as he posed beside his longtime girlfriend in an all-white prison outfit. The Instagram model, whose real name is Rachel Wattley, captioned the post with a message of support that addressed all those who allegedly betrayed 6ix9ine, including his daughter's mother Sara Molina, ex-manager Kifano "Shotti" Jordan, and former gang Nine Trey Gangster Bloods.
"They kidnapped you , they had sex with the mother of your child , they get caught on the phone trying to kill you & their stealing millions of dollars from you . If you snitch , for the rest of your life people are gonna try to kill you for being a rat but if you don't snitch , you're doing 47 years in prison where they're gonna kill you anyway because they were already talking about it," she wrote. "Sammy the Bull kills 19 people and gets 5 years . You kill no one and gets 2 years . This sh*t is so f**ked up .... LMFAOOO they can't break you , no one understands why people still love you and support you . 💕"
Jade added, "13X PLATINUM 💿 8X GOLD 📀 AND YOU HAD NO FRIENDS IN THIS INDUSTRY TO START OFF YOUR CAREER YOU TOLD EVERYONE SUCK YOUR DICK !!! THEY KNOW THE INTERNET HASN'T BEEN THE SAME SINCE YOU LEFT I LOVE YOU BABY #FREE YOU 💙💚💛🧡❤️💜."
Molina later replied to Jade's post on Instagram, writing, "Don't mention me if you ain't gonna see me. You're weak asf."
"Imagine sleeping with a n***a while he still with his baby moms, ending up with the ni**a, but you still mentioning me for what," she continued. "He not even hugging you or kissing you, boy look like he's dying inside standing right next to you. You the only one that looks happy dummy."
As fans know, the 23-year-old rapper, born Daniel Hernandez, was sentenced to 24 months in prison with five years of supervised release last month. While the government requested that 6ix9ine be released for time served, given his lengthy testimony against his former gang and gang members, the presiding judge in 6ix9ine's case, Paul Engelmayer, said the rapper's 13 months in federal custody was not enough.
Earlier this month, Tekashi's lawyer, Lance Lazzaro, filed docs, obtained by TMZ, asking a judge to allow him to serve the rest of his 24-month sentence under home confinement or in a community correctional facility after 6ix9ine claimed his safety was seriously at risk because he ratted on his former gang. However, as previously mentioned, a judge denied the request on Tuesday.
6ix9ine is expected to be released from prison in July 2020.
Photo: Getty Images