Billy Corgan Has Written Over 20 Songs For New Smashing Pumpkins Album
By Andrew Magnotta @AndrewMagnotta
January 22, 2020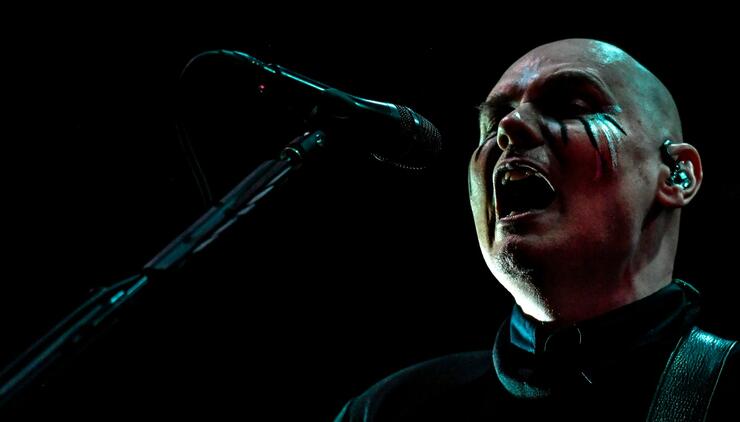 Billy Corgan is deep into the writing process of Smashing Pumpkins' follow-up to their 2018 comeback album, Shiny And Oh So Bright, Vol. 1.
Corgan is fresh off the November release of his third solo album, Cotillions, and feeling inspired diving back into Pumpkins material.
"It's currently 21 songs," he said in a new radio interview. "I've been working on it for over a year. It's pretty different — in a good way, I think. Everybody that's heard it likes it a lot, so that's a good sign."
Corgan added that the band will soon announce some tour dates in addition to a previously advertised gig at the Shaky Knees festival. It's still unclear when Shiny And Oh So Bright, Vol. 2 will be released, or if the new material Corgan is workshopping is indeed for that album.
Ahead of the band's 2018 reunion with guitarist James Iha, Corgan explained that he felt the tour was a moment of truth for the band — that the Pumpkins' future hinged on the trek going well from business, artistic and personnel level.
So far so good. The band's co-founding unit of Corgan, Iha and drummer Jimmy Chamberlain has meshed comfortably with long-serving guitarist Jeff Shroeder.
Another Pumpkins album would be the band's 11th overall.
Photo: Getty Images