Billie Joe Armstrong Reveals Which Green Day Album He Wants To Rerecord
By Eliot Hill
January 29, 2020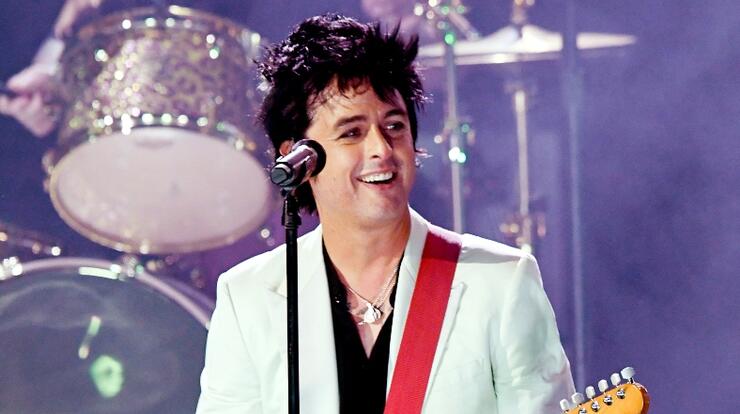 Green Day will be releasing its 13th studio album next Friday (February 7) but in a new interview with Rolling Stone, frontman Billie Joe Armstrong reflected on the past.
While discussing the inspiration of 15 Green Day songs, spanning the band's entire discography, he confessed there was one album he wanted to rerecord: 2000's Warning.
"I'd like to go back and rerecord that album. It was right when Pro Tools started happening," he explained. "I want to go back and just do everything more live, because I think 'Minority' live is a lot better than it came out on the album. But that's just one of those things that you think about too much."
Speaking of "Minority," Armstrong said, "It felt like we were diving into something that was more conceptual for sure," with the song and that he wrote it "right before the election between George Bush and Al Gore."
The 47-year-old also opened up about the songs that were inspired by his wife of over 25 years. "The first tour that Green Day ever went on, I met my wife, Adrienne, at a house party in Minneapolis," he said. "We drove from California all the way out to Minnesota. On the way back, I wrote '2000 Light Years Away.' It led into many, many, many songs I've been writing about her for the next almost 30 years."
As for Green Day's "Father of All …," Armstrong confessed it's the "ultimate Green Day song." "I've never been more proud of a single before in my life," he said.
Photo: Getty Images
Chat About Billie Joe Armstrong Reveals Which Green Day Album He Wants To Rerecord