NBA Legends Break Down In Emotional Tribute To Kobe Bryant
By Paris Close
January 29, 2020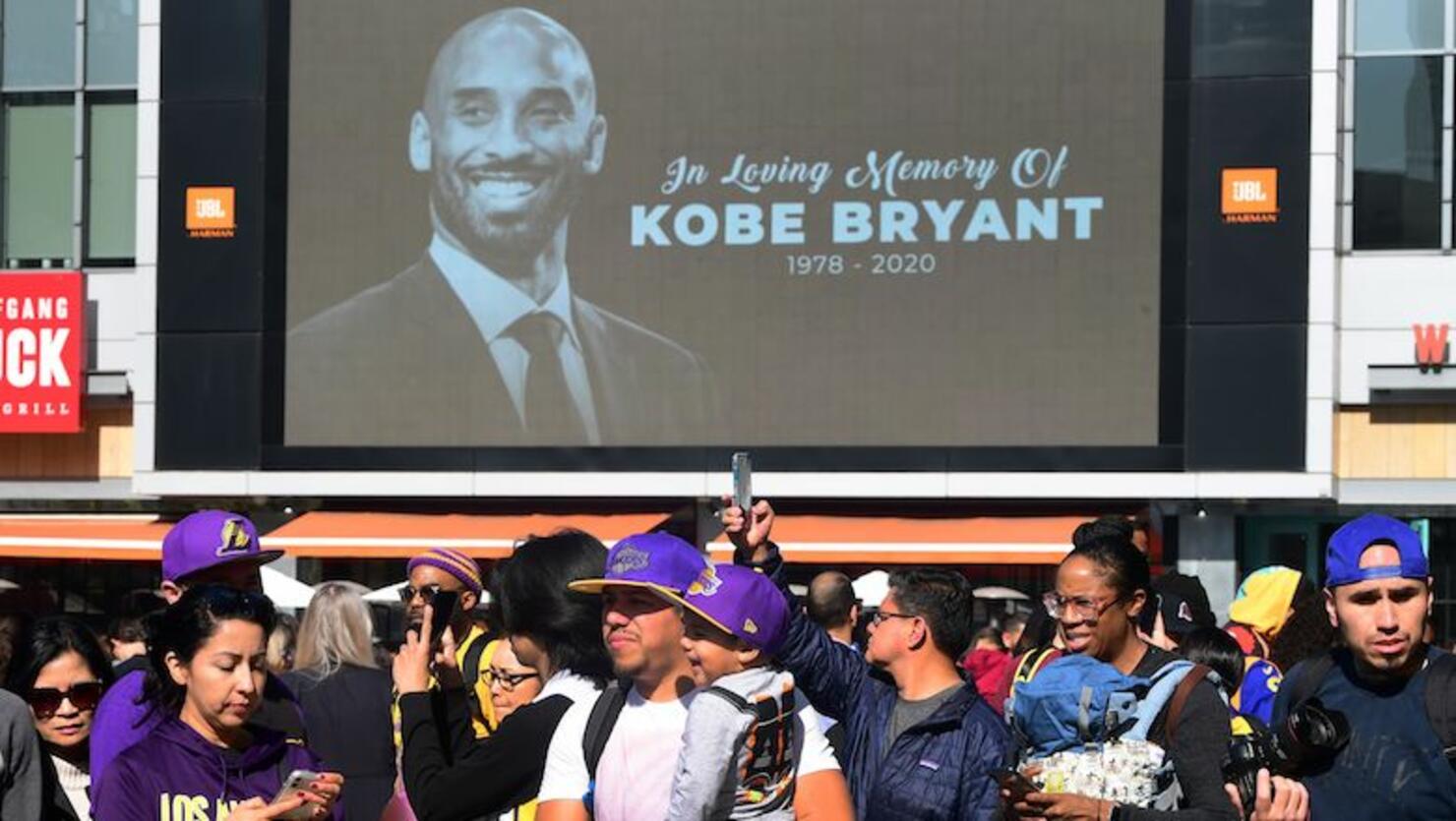 Shaquille O'Neal, Dwyane Wade and more honored Kobe Bryant in an emotional tribute.
Last night (January 28), the NBA legends on TNT hosted an hour-long special at the Staples Center to remember the legacy of the Los Angeles Lakers legend, who lost his life Sunday in a tragic helicopter crash along with eight other passengers, including his 13-year-old daughter, Gianna.
Out of respect fro Bryant and the bereaved, Tuesday's Lakers-Clippers game was postponed for the memorial, which opened with a photo montage featuring Bryant's most unforgettable basketball career moments. "I started playing basketball since I was two and I haven't put it down since. Just handling the ball, bouncing it against the hardwood, the sound that it makes when it goes through the net. I just loved everything about it," Bryant's voice could be heard over the clip as Beyonce's "Heaven" played in the background.
As Inside the NBA host Ernie Johnson honored the nine lives lost in the tragedy, Wade and O'Neal came together with Charles Barkley, Kenny Smith, and Bryant's former Lakers exec Jerry West to reminisce on special memories they shared with Bryant as a friend, teammate, and opponent on the court.
While reflecting on his former teammate, a teary-eyed O'Neal, who saw Bryant as his little brother, took the news especially hard having suffered the loss of his little sister last October. "I haven't been sleeping, haven't been doing the things I normally do," he expressed, adding that when the news of his friend's death was confirmed, he couldn't believe it. "Haven't felt a pain that sharp in a while. … it definitely changes me."
West followed O'Neal's solemn sentiment, calling Bryant's death the "saddest day of my life. … I don't know if I can get over this. I really don't."
"As a young kid, coming into this league, it was one person I wanted respect from…It was Kobe Bryant," Wade, who held the NBA icon as an idol, shared as he recounted the first time he guarded his hero during his rookie season up to the moment when Bryant gave him his blessing.
Phoenix Sun great Steve Nash, who remembered being drafted with the then-teenage athlete, said, "We could not have been more different – he's the brashest, most electrifying 18-year-old I've ever seen in my life."
The final segment introduced Bryant's former teammates, Derek Fisher and Rick Fox, with the latter of whom expressing the news has been "hard to deal with," considering Fox was also reported to have been aboard the copter that crashed.