Meghan Markle & Prince Harry 'Enjoying Quiet Life' In Canada
By Emily Lee
February 5, 2020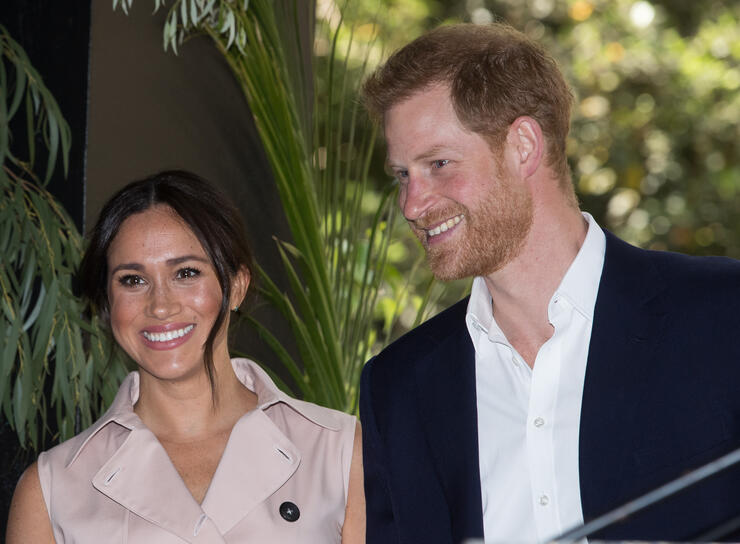 Prince Harry and Meghan Markle may have been at the center of a ton of royal drama just last month, but all the fuss was apparently worth it for the Sussex family. According to a friend of the former royals, they're loving their new life in Canada and have no regrets about their decision to step down from their role as senior royals.
"They are enjoying living a quiet life," the source told People. "They go for long walks, they do yoga, and Meghan cooks. They are real homebodies who love to chill out with Archie and the dogs." Meghan was even recently photographed by paparazzi while out for a walk with Archie and her two dogs. Though the Sussexes weren't happy about the invasion of privacy, it was clear from Meghan's big smile she is loving being back in Canada. While filming Suits, Meghan lived in Toronto for 7 years before moving to London to be with Harry.
There's been some reports that Harry and Meghan weren't thrilled with the agreement they came to with Queen Elizabeth regarding their roles in the royal family. Specifically, Harry and Meghan didn't expect to forfeit their HRH titles and step away from their royal patronages. Their anonymous friend, however, claims "Harry doesn't care about the titles. It doesn't interest him; it never has."
Most importantly, Harry and Meghan feel as though they made the right decision for their family. "This decision [to leave] had been weighing on them for a long time, and they are relieved to have it done. A weight has been lifted off their shoulders," the source added.
Photo: Getty
Chat About Meghan Markle & Prince Harry 'Enjoying Quiet Life' In Canada