Kobe Bryant Public Memorial Will Be Held At Staples Center
By Peyton Blakemore
February 6, 2020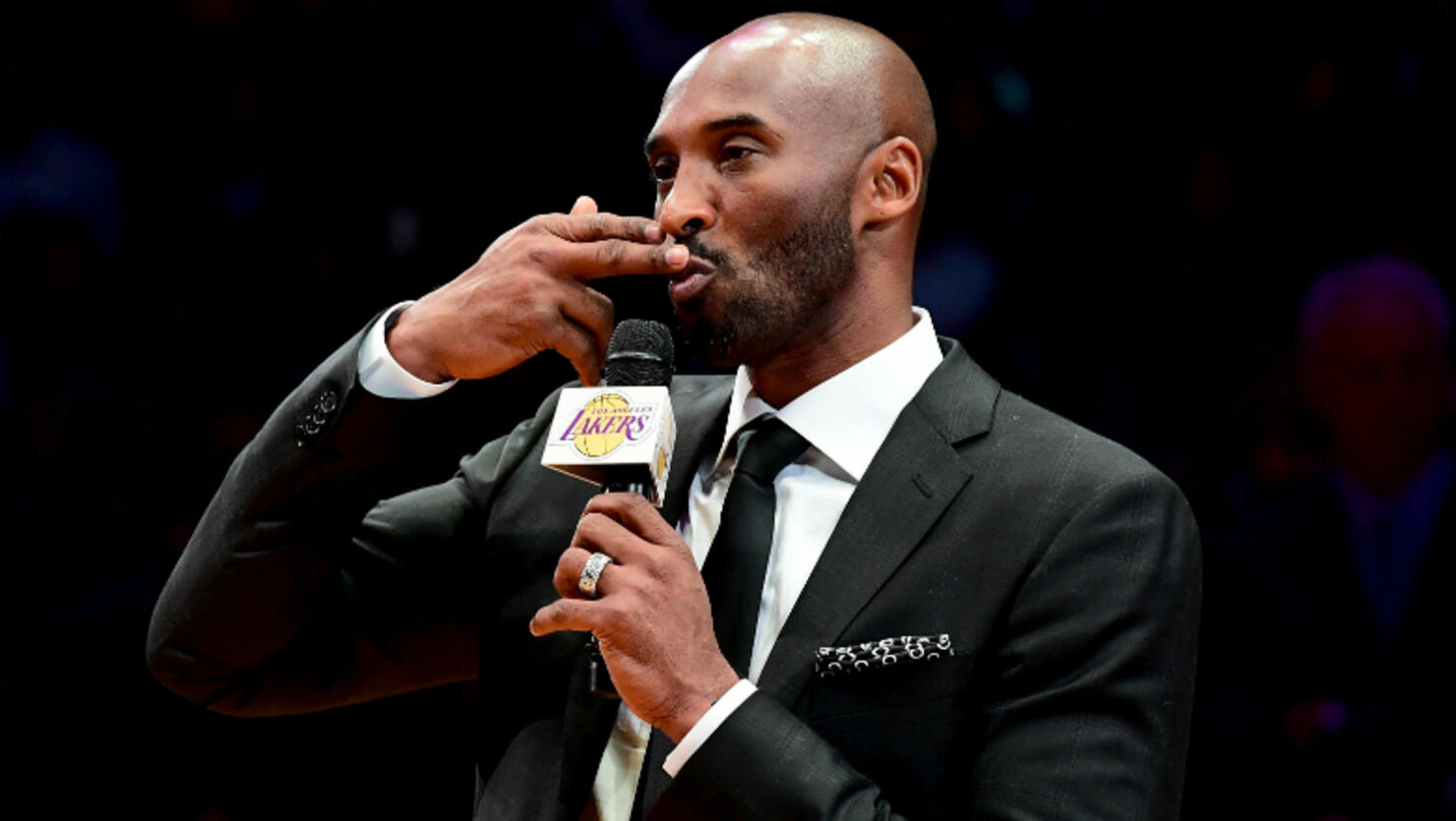 A public memorial for Kobe Bryant and the eight others killed in last month's helicopter crash will be held at Staples Center on February 24, the Los Angeles Times reports.
The service, which is still in the planning stages, will be held just two days before the month-anniversary of the tragic accident, which claimed the lives of Kobe, his 13-year-old daughter Gianna Bryant, John Altobelli, Keri Altobelli, Alyssa Altobelli, Sarah Chester, Payton Chester, Christina Mauser, and the helicopter's pilot Ara Zobayan. The nine passengers, excluding the pilot, were parents and players from the Mamba Sports Academy girls' team, who were on their way to a youth basketball game in Thousand Oaks.
Since the fatal crash, people from across the world have gathered at Staples Center, which has been called "the house that Kobe built" as it is the home of the Los Angeles Lakers, to grieve the NBA legend and pay their respects.
Los Angeles Mayor Eric Garcetti told reporters last week that a memorial was in the works, saying, "There will absolutely be a memorial to mark the contributions of this incredible man and not only him, but to commemorate the loss of his daughter and all the other families that were there. We don't have that date finalized but we've been talking every day to the Lakers, and most importantly, to [Kobe's widow, Vanessa] as well."
"I think one message that I would say is this is not just about a man who was a basketball player, this is about a father, this is about a leader, this is about a filmmaker, this is about an artist, this is about somebody who was so much more than just how he was on the court," he continued. "It's a reminder how much unity we have, though. We are one city that believes in each other, believes in something bigger than ourselves and we will absolutely do everything to make sure that this is done so that everybody can come to it as well."
Photo: Getty Images