Bill Cosby Calls Out Gayle King From Jail Over Kobe Bryant Interview
By Peyton Blakemore
February 7, 2020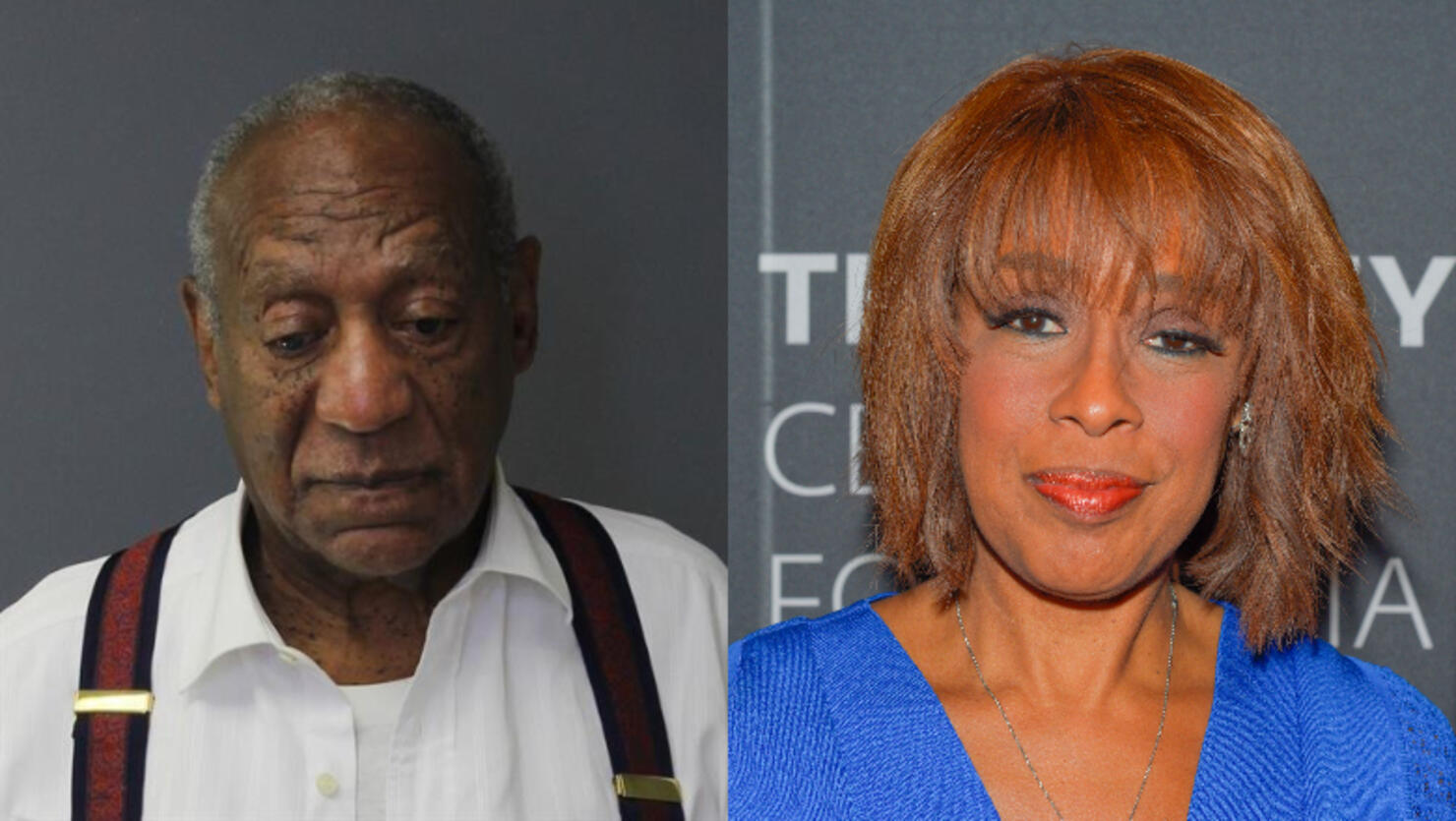 Bill Cosby joined the (disgusting) bandwagon of Gayle King-bashers after Snoop Dogg called for the convicted sexual abuser's freeing while slamming Gayle co-host over her now-viral interview with Lisa Leslie.
It was during said interview that the CBS This Morning host asked Lisa about the late Kobe Bryant's 2003 rape case. Gayle's line of questioning, which was seen in a short clip shared by CBS on social media, has since become a hot topic with many accusing Gayle of "attacking her own people." While the 65-year-old journalist called out CBS for sharing the "out-of-context" clip, the backlash has continued to intensify.
Snoop Dogg was one of the first to share his explicit thoughts on Gayle's interview, calling the esteemed journalist out of her name and even appearing to threaten her. "Gayle King," he said as he shook his head. "Out of pocket for that sh*t. Way out of pocket. What do you gain from that? I swear to God, we're the worst. We're the f**king worst. We expect more from you, Gayle. Don't you hang out with Oprah [Winfrey]? Why ya'll attacking us? We your people. You ain't coming after f**king [producer] Harvey Weinstein, asking them dumba** questions. I get sick of ya'll."
"How dare you try to tarnish my motherf**king homeboy's reputation, punk motherf**ker?" he continued, referring to Kobe's legacy. "Respect the family and back off, b*tch, before we come get you."
Snoop didn't stop there, he went on to post old photos of Gayle and Oprah posing with Harvey Weinstein, who is currently on trial for alleged rape. In one of the posts that targeted both Gayle and Oprah, Snoop called for the release of Cosby, who is serving three to 10 years in prison after being convicted of drugging and sexually assaulting a Temple University employee. "Did that fake a*s micheal Jackson s**t to tarnish his name with them lying a*s kids and here she is with a known rapist smiling and laughing. F**k u and Gayle. Free bill Cosby," Snoop wrote.
Cosby, who has been highly critical of the hip-hop community in years past, then showed his appreciation for Snoop's support by writing him a thank you note from behind bars.
"Snoop - when they brought me to my gated community and placed me inside of my penthouse, they didn't win nor did they silence me. It's so sad and disappointing that successful Black Women are being used to tarnish the image and legacy of successful Black Men, even in death," he wrote in the letter that was shared to his Instagram. "Are these people that in need of fame, ratings and/or money? On behalf of myself, Camille and my family, thank you, thank you and thank you. My heartfelt prayers are with Kobe and his family, as well as with Michael Jackson and his family. May their legacies live on forever."
Snoop has since responded on Instagram, captioning a photo of the thank you note, "Love u uncle bill. 🤜🏾🔥💯."
Photo: Getty Images