Ex-Guns N' Roses Manager Has Theory About Why There Aren't More GNR Albums
By Andrew Magnotta @AndrewMagnotta
February 11, 2020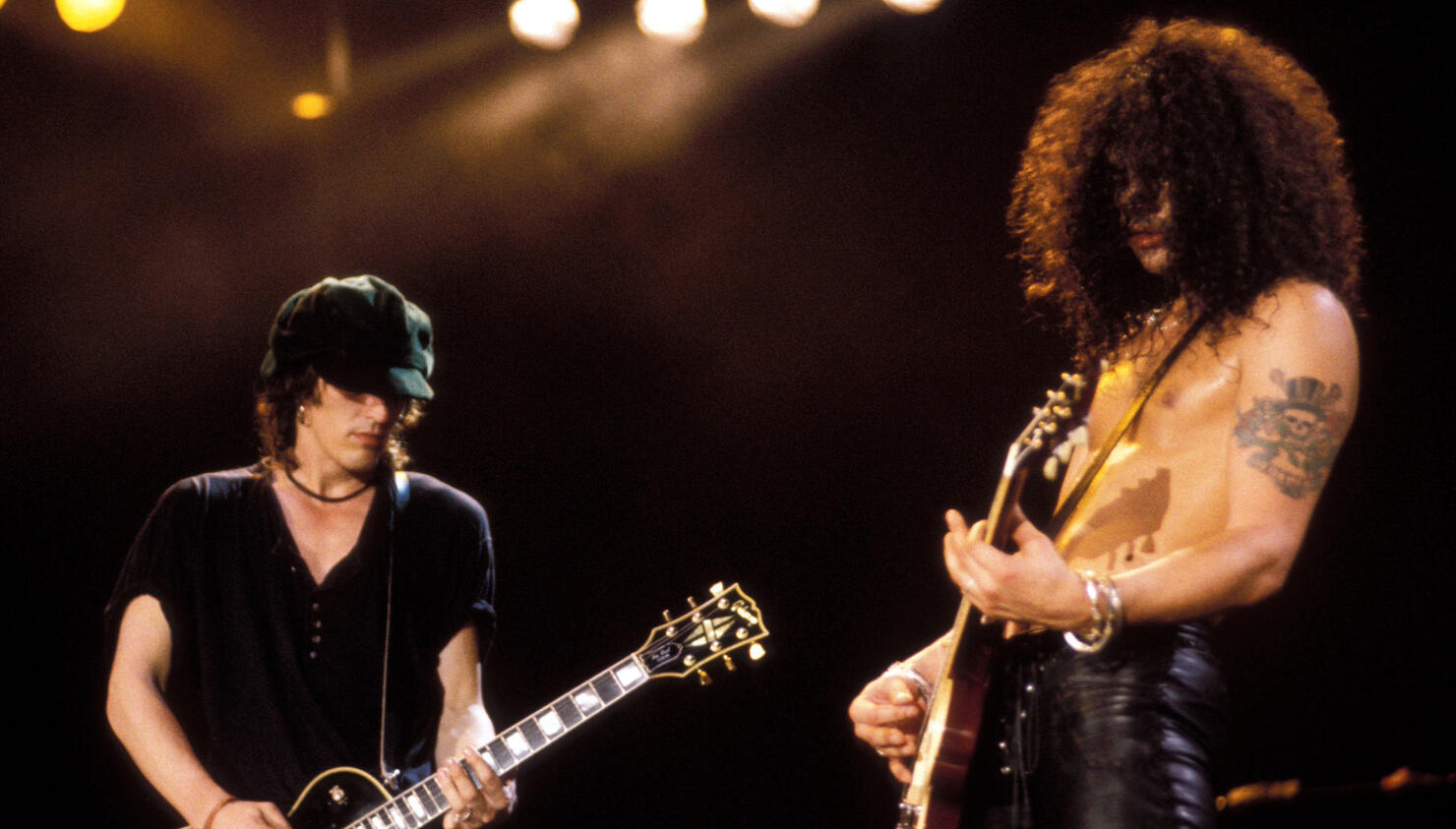 Though guitarist Izzy Stradlin is easily the lowest-profile former member of Guns N' Roses' classic lineups, his shadow looms large over the band close to 30 years after he quit.
Former GNR manager Vicky Hamilton acknowledges that she is one of many fans who wish Stradlin was part of Axl Rose's reunion with Slash and Duff McKagan in 2016, but she doesn't just want him there as another friendly face from the old days.
She tells Consequence of Sound that she attended several shows on the 'Not in This Lifetime' tour; there's nothing missing from the revamped band's live presentation. But as this nouveau-GNR wrings its hands over its super secret new songs, Hamilton believes Stradlin's lack of involvement is more significant.
"I kind of felt like Izzy was the glue that kept that whole thing together and [was] the real songwriter," she said. "Not to take anything away from Axl ... [H]e has his moments of great writing, but I don't know. I think if Izzy was in the band, they would have more material. Let me just be the diplomat and say that."
It's no secret that a post-Izzy GNR has struggled to release new music. Stradlin abruptly quit the band in 1991, two months after Use Your Illusion II was released. Guns N' Roses did not release another album of new songs until 2008 and hasn't put anything out since.
Slash and McKagan have been prolific since leaving the band, but none of those projects had the pressure of this new Guns N' Roses era. There's presumably a delicate balance at play in that studio (wherever it is) and being without the band's old conductor couldn't be doing it any favors. But we'll see soon enough (or so they say).
Guns N' Roses recently announced a new North American tour for 2020. Get all the live dates here.
Photo: Getty Images