Axl Rose Intended 'Chinese Democracy' to Be a Trilogy
By Andrew Magnotta
December 26, 2018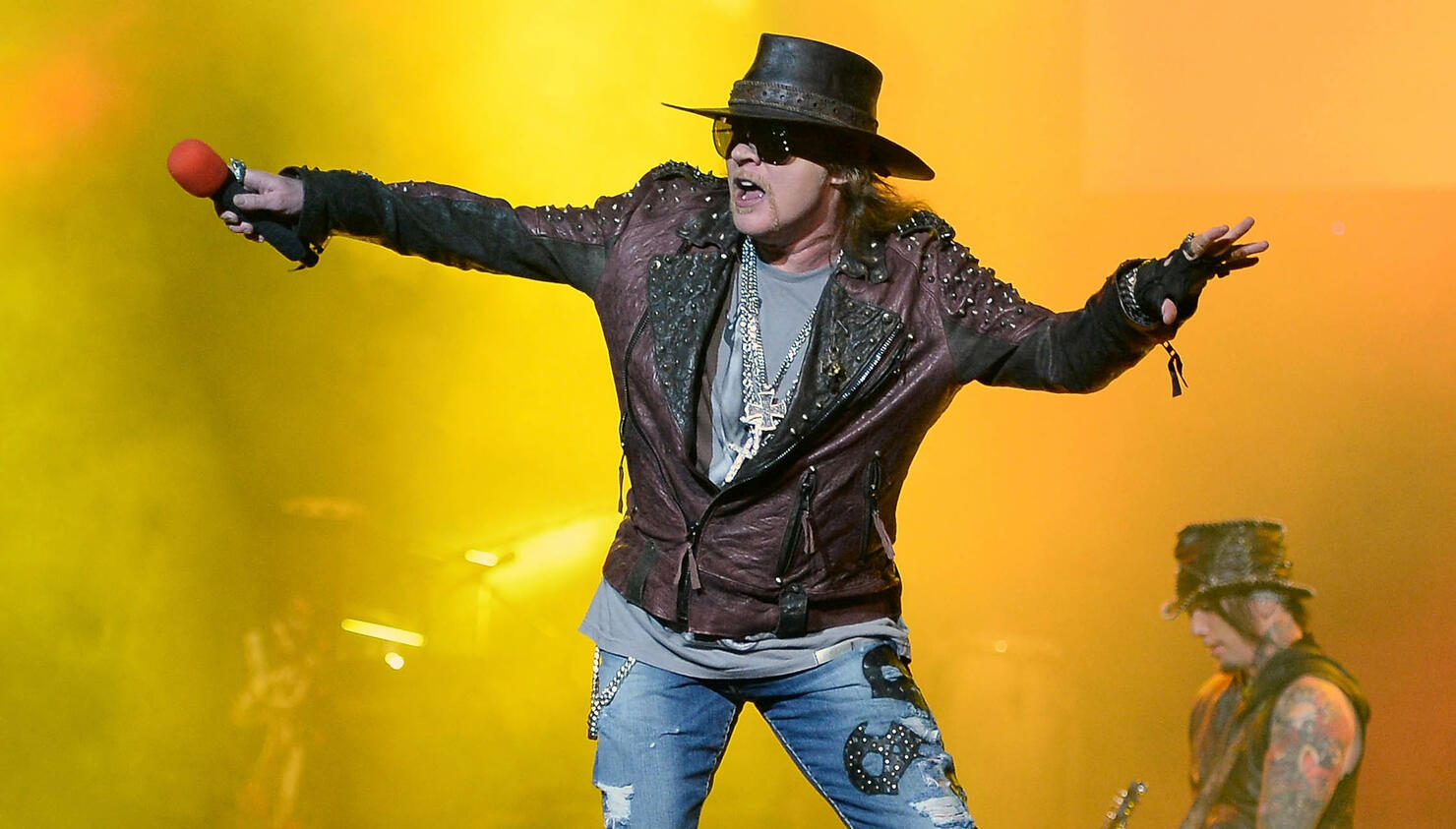 Guns N' Roses' former A&R rep from Geffen Records and one former member of the band have each confirmed that Axl Rose intended the band's infamous 2008 album, Chinese Democracy, to be more than just one disc.
Tommy Zutaut, formerly of Geffen, explained that Rose was hoping to usher GNR into a new era by modernizing the band's sound in an album set even more ambitious than 1991's Use Your Illusion I - II.
"Axl's goal was to make a more modern record, to make GNR a more modern band," Zutaut told Billboard in a new interview. "But Guns N' Roses fans wouldn't accept that. ... But not a lot of people know this: Chinese Democracy was going to be a trilogy."
Former GNR bassist Tommy Stinson added, "that record was not meant to be one disc."
Rose reportedly had over 60 songs recorded during the Chinese Democracy sessions. Fourteen tracks made the final cut of the album.
An unnamed source added to Billboard that the unreleased material was going to be released in 2016, but plans changed when Slash and Duff McKagan reunited with the band.
Zutaut said he urged Rose to release the album as a solo record so as not to alienate GNR fans, many of whom were already dubious of the front man's leadership of the band. Rose "wasn't ready to go there yet," Zutaut explained.
Members of the current version of Guns N' Roses have repeated in interviews over the past year or so that the band will release new music.
Slash once said that Rose has "a ton" of new material for the band, while guitarist Richard Fortus recently teased that a new release could come "faster than you think."
Photo: Getty Images