Primus Could Be Plotting Rush Salute With Rumored 'Tribute To Kings' Tour
By Andrew Magnotta @AndrewMagnotta
February 12, 2020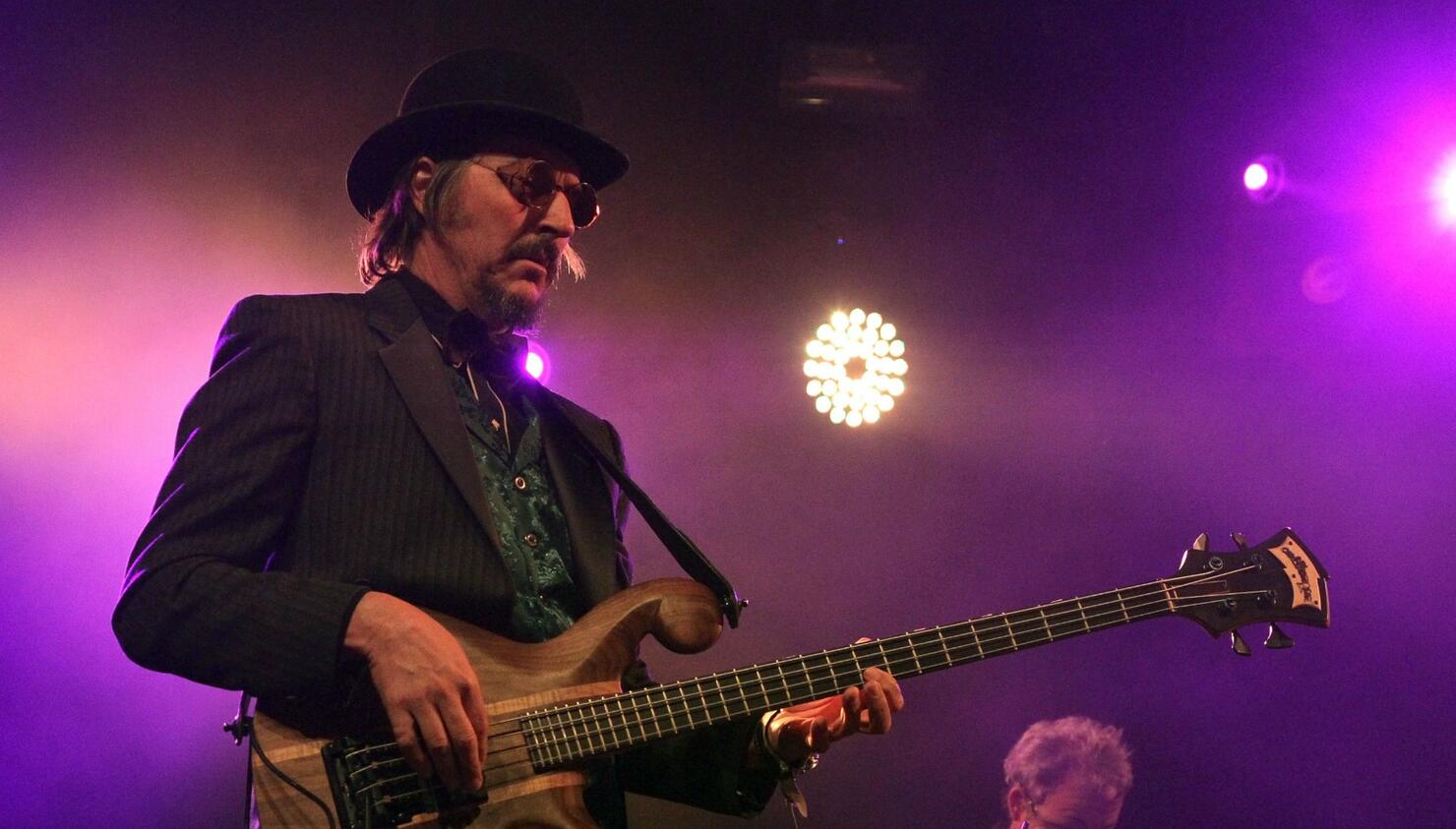 Primus might be planning a full-fledged tribute to Rush this summer with a rumored tour, featuring Wolfmother and The Sword.
The Stone Pony in Asbury Park, New Jersey, posted and then quickly deleted a listing, advertising the three bands performing there on June 20 as part of the 'Tribute to Kings' tour.
Primus has paid tribute to Rush often during its live shows over the years, covering tunes like "YYZ" and, most recently, a section of "Cygnus X-1." The band has yet to announced any 2020 touring plans, beyond a set at Bonnaroo.
The tour would also be well-timed given how the rock universe is still grieving the loss of Neil Peart to brain cancer in January.
Primus bassist and frontman Les Claypool's first-ever concert was Rush. He's even become a close friend of Geddy Lee's in recent years, as the two have bonded over their mutual loves: the bass guitar and fine wine.
The last time Lee himself performed live was last spring in Toronto with Claypool's other band, the The Claypool-Lennon Delirium. Lee came out during the band's encore to jam on The Beatles' "Tomorrow Never Knows."
It's still just a rumor, so speculating any further on the tour is little more than wishful thinking... BUT it's not hard to envision Wolfmother taking such an opportunity to pay tribute to a band like Led Zeppelin, and The Sword has been compared to Black Sabbath since its debut.
It sounds like a good idea to us!
Photo: Getty Images