Ozzy Osbourne Has Only One Question About His Comeback: "When?"
By Andrew Magnotta @AndrewMagnotta
February 13, 2020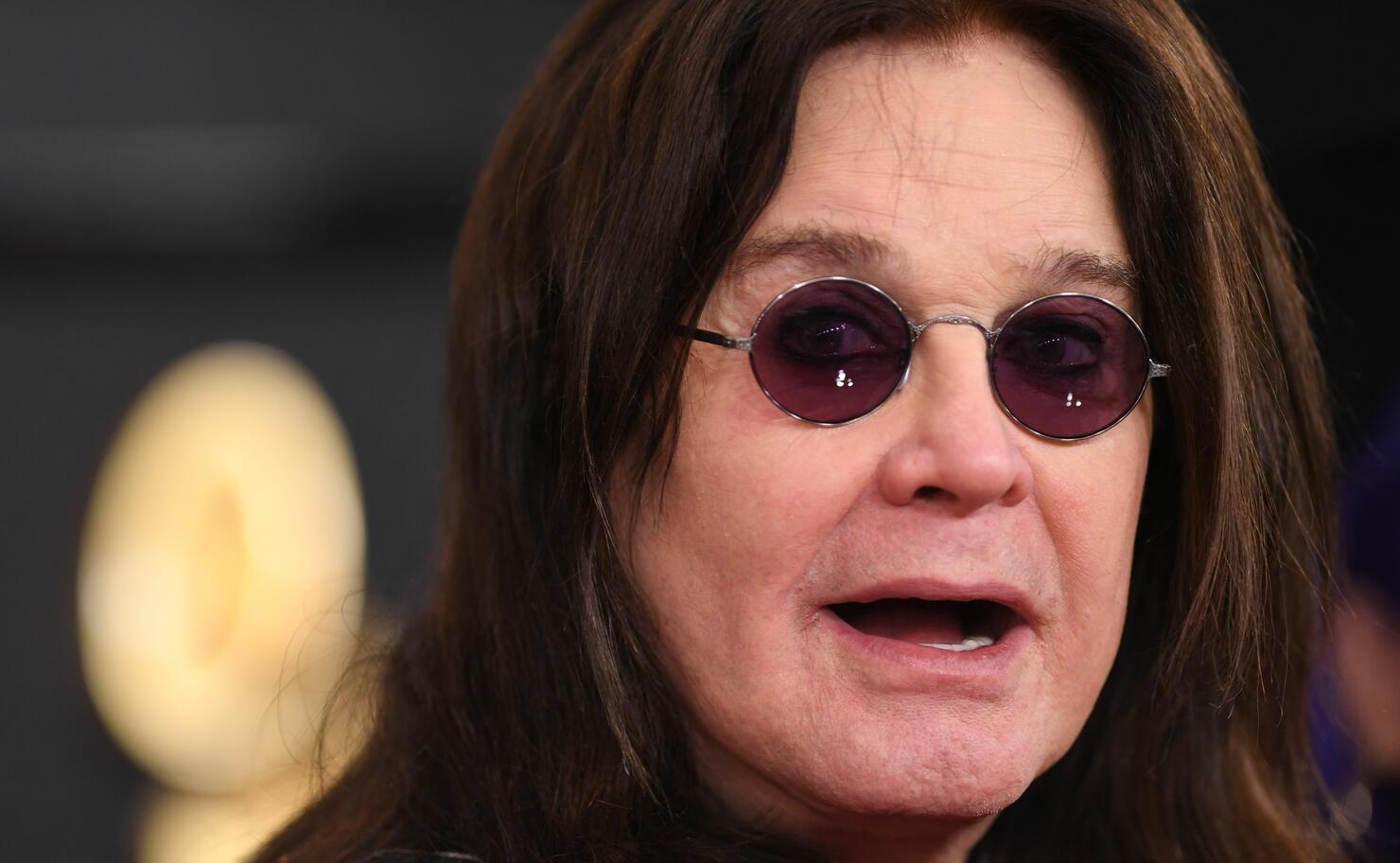 Although Ozzy Osbourne only disclosed his battle with Parkinson's disease last month, he received the initial diagnosis in 2003.
In fact, he says he progressing well in rehab and his three-quarters of the way back to his normal self.
Ozzy and Sharon Osbourne went on Good Morning America in January to explain that Ozzy was in stage 2 of Parkinson's (there are 5 stages). The couple explained that Ozzy received the news last February while dealing with injuries stemming from a severe fall at home.
It was widely interpreted that last winter was the first time Ozzy was diagnosed with the neurological disease. But the Black Sabbath co-founder clarified in a recent Los Angeles Times interview that was not the case.
"I'm not dying from Parkinson's. I've been working with it most of my life," Ozzy said. "I've cheated death so many times. If tomorrow you read 'Ozzy Osbourne never woke up this morning,' you wouldn't go, 'Oh, my God!' You'd go, 'Well, it finally caught up with him.'"
Ozzy says his daily physical therapy has made a world of difference in his quality of life from when he thought he'd broken his neck until now.
"I can't complain," he said, after noting that his new medication causes short-term memory loss. "It's been a pretty incredible, interesting career. People have written me off time and time again, but I kept coming back, and I'm going to come back from this. When? I don't know. ... I don't want to go back out there until I'm ready."
Ozzy's eleventh studio album, Ordinary Man, comes out Feb. 21. In March, his new A&E documentary, The Nine Lives Of Ozzy, premieres at the South By Southwest Film Festival.
His 'No More Tours 2' farewell tour, which was postponed for all of last year while he struggled to get his health in order, is set to resume in May.
While experts say Parkinson's could spell the end for any singer, Ozzy has expressed only a little doubt about his chances of coming back in time.
He tells the L.A. Times that he's already mulling the follow-up to Ordinary Man.
For more details on 'No More Tours 2,' go here.
Photo: Getty Images